Alexandra and Kelvin's Dade City wedding came about in an unusual way. The mother of the groom found us and made a connection with the couple. We were hired for Wedding Day Management and clicked from the very beginning.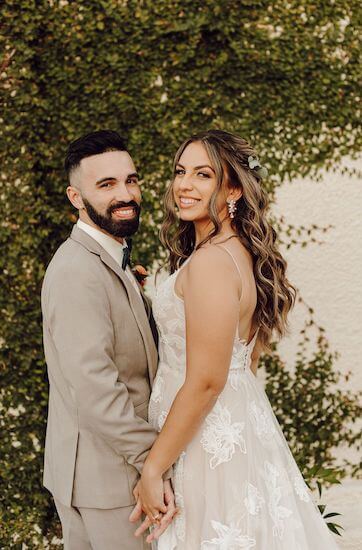 In a wedding planner, I was looking for someone who could match my calm. I have a very easygoing approach to life, and I needed someone to match my energy and make wedding planning enjoyable. I felt like Special Moments was able to provide that for me, I never once felt overwhelmed and felt confident with all my choices.

My mother-in-law found Special Moments Event Planning and thank goodness she did! I was struggling with timelines and small details and really hit my breaking point. Special Moments swooped in, and all my stress washed away after the first meeting. The women I worked with were so personable and reassuring the entire time.
But First, Some Fun
The wedding parties spent the morning getting ready, and the ladies took a little time for some fun. While they were popping the cork on some champagne, the guys had a quick toast together.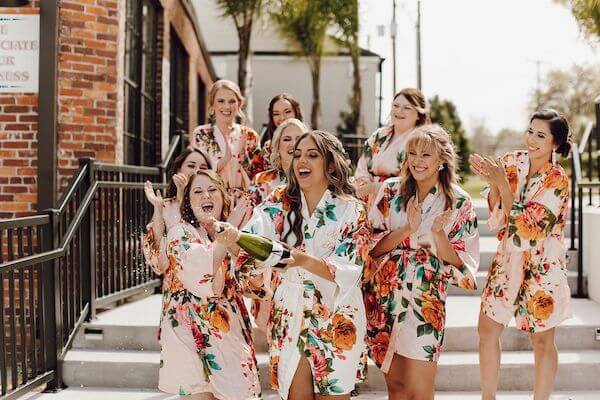 Once dressed, the bride had the first of three first looks – starting with her wedding party, continuing on to see her father, and then finally seeing her groom-to-be.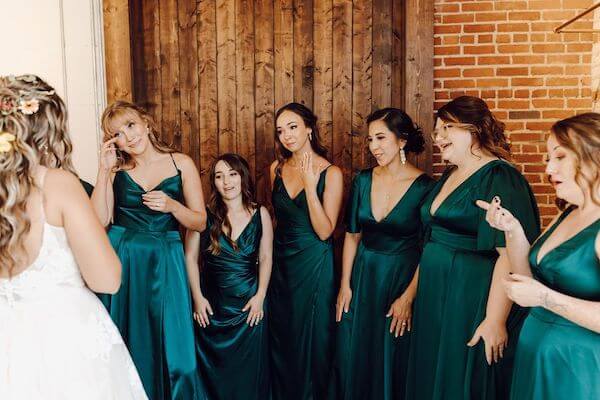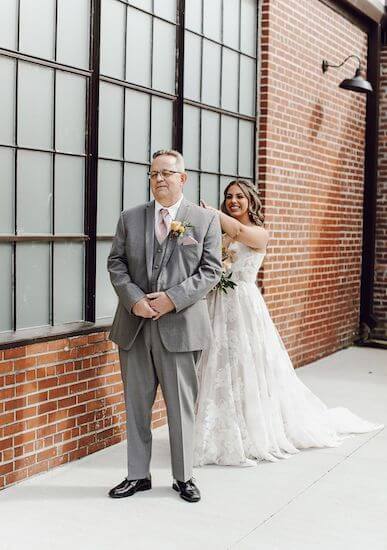 They made sure to get lots of wedding party photos before the wedding ceremony.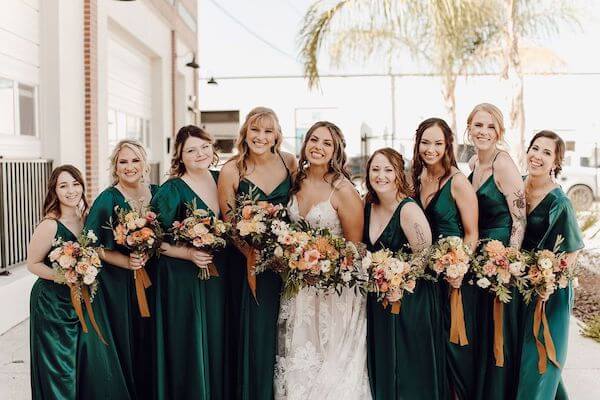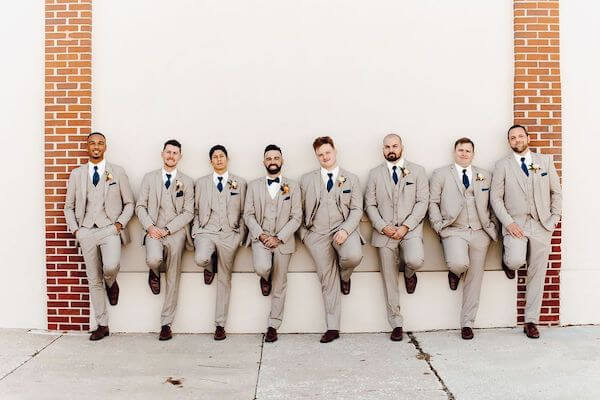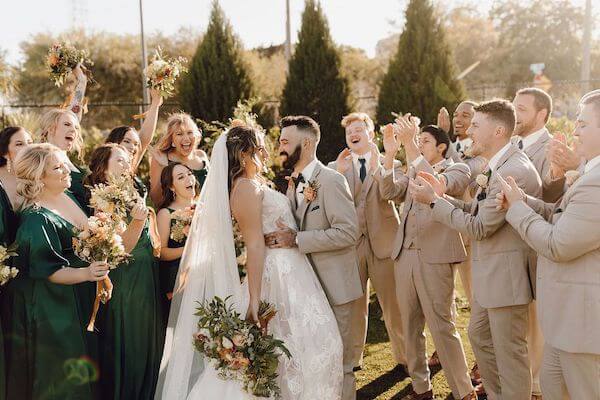 With This Ring
The venue's outdoor space was set for the couple's beautiful wedding ceremony. We love the mix of industrial-style chairs with soft, lush floral arrangements.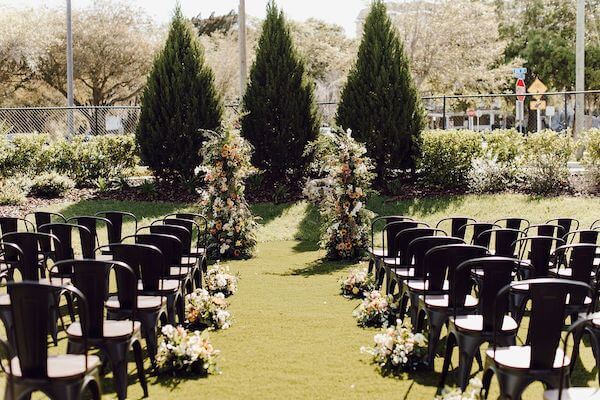 With everyone in place, Kelvin waited patiently for his bride's arrival as Alexandra made her way across the lawn, escorted by her father.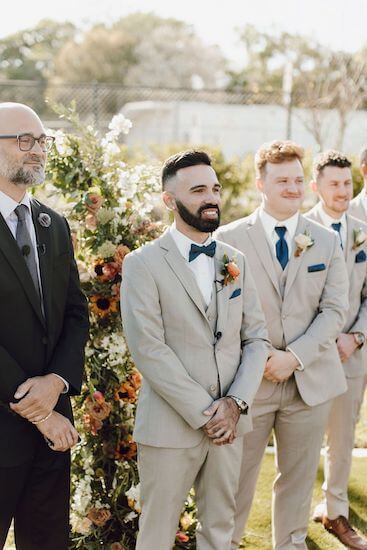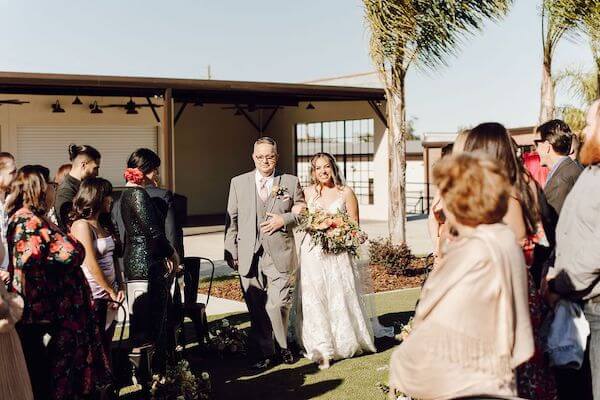 The couple exchanged wedding vows in a beautiful ceremony surrounded by family and friends.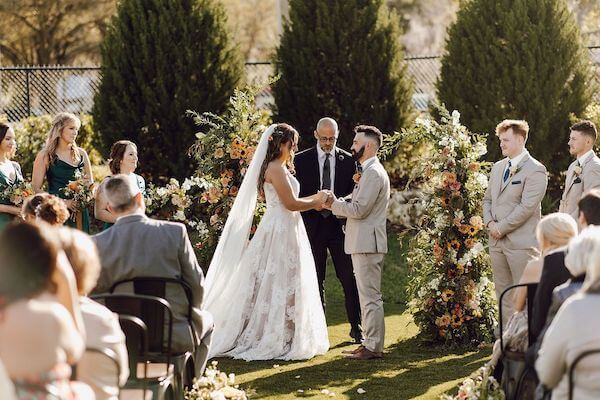 A Chill In The Air
With a strong breeze and a chill in the air, by Florida standards, the cocktail hour was moved inside. But, we'd have to guess that with delicious food and a glass of champagne, no one minded much.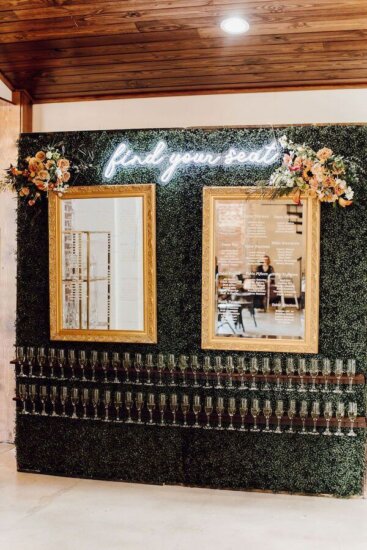 A Whimsical Wedding Reception
Inside, all of the details for the wedding reception were in place. Wooden tables with brightly colored runners and napkins were dressed with eclectic collections of vintage bottles, vases, and candlesticks with whimsical floral arrangements. Gold charger plates were preset with the salad course.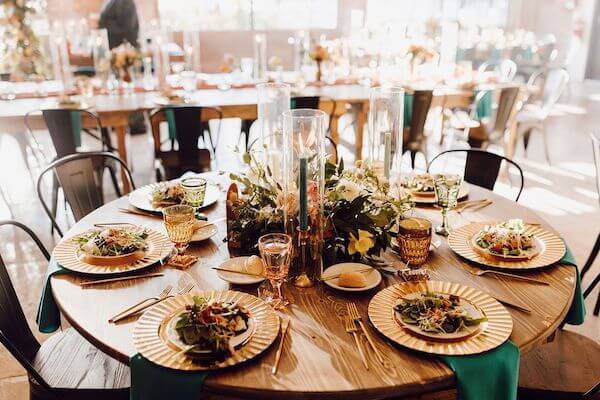 Flowers from the outdoor wedding reception were the perfect accent to the couple's adorable sweetheart table.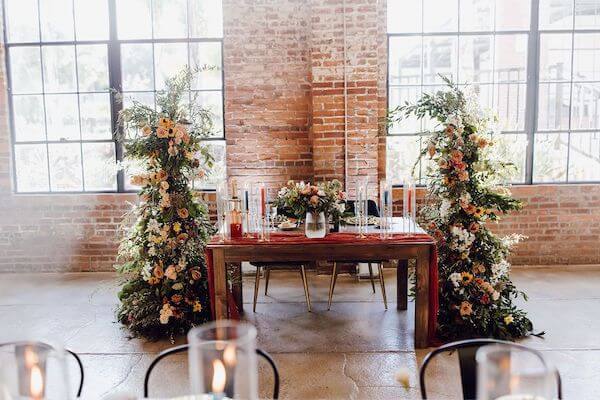 And their incredible five-tiered wedding cake was a showstopper!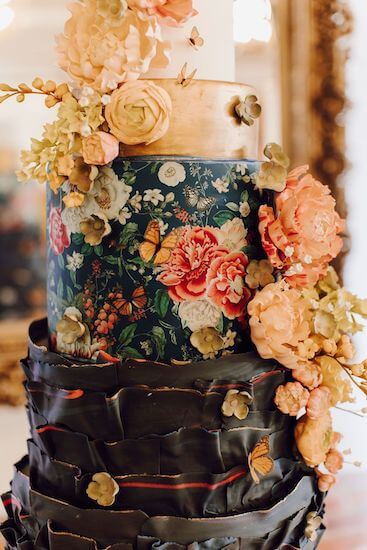 But First We Eat!
After the formal introductions, the couple took their seats for the blessing, a delicious dinner, and several memorable toasts.
After dinner, guests were invited into the adjoining space for a night of dancing – kicked off with the newlywed's first dance to "Always Be Loving You" by My Brothers and I.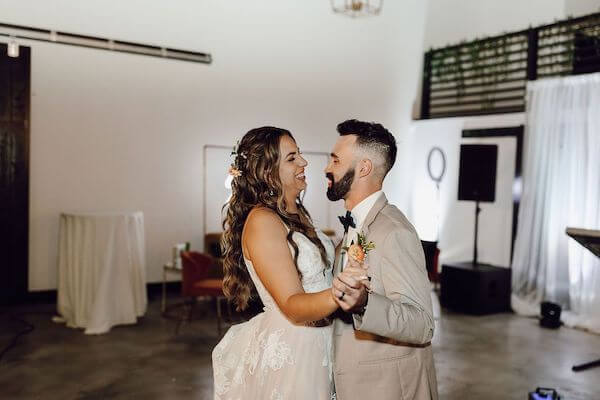 The evening concluded with a fabulous sparkler send-off, capping off a fantastic night!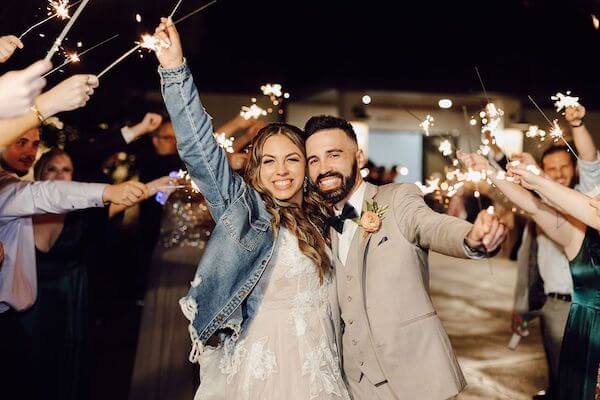 Congratulations, Alexandra and Kelvin! We wish you a lifetime filled with love and adventure.
Tampa Bay Wedding Team
Wedding Day Management: Special Moments Event Planning
Dade City Wedding Venue: The Venue at the Block
Hair and Makeup: Blush n Bridal
Floral: Arms of Persephone Floral Design
Photography/ Videography: John Coronado Photography
Catering: Savory Roots Catering
Bartending: Spunky Spirits Bartending Service
Rentals: Ocean Hawks Rentals
DJ: Rhythm System Pro DJ Entertainment
Wedding Cake: Julie Deffense Artistry
Planning a wedding?
Whether you are a Tampa Bay Area local or planning a Gulfside destination wedding, we have the creativity and connections to help you have the day of your dreams without all of the stress.
Planning an event?
We LOVE social events as much as we love weddings. From Wedding Showers to Reunions, we've done it all. It's all in the details and we've got you covered.
Planning a trip?
Need a weekend getaway during your wedding planning, time away with your family or help planning your honeymoon? We're happy to help!