There is no "I" in team. I know, you have probably heard that before. But we know that a wedding is a huge undertaking, and Special Moments Event Planning is much bigger than just one person.
While Tammy is the Lead Dream Maker, it takes an entire team in our offices to make everything come together seamlessly, not to mention the amazing team of talented Tampa Bay Area wedding professionals who help us bring your dream day to life.
Tammy Waterman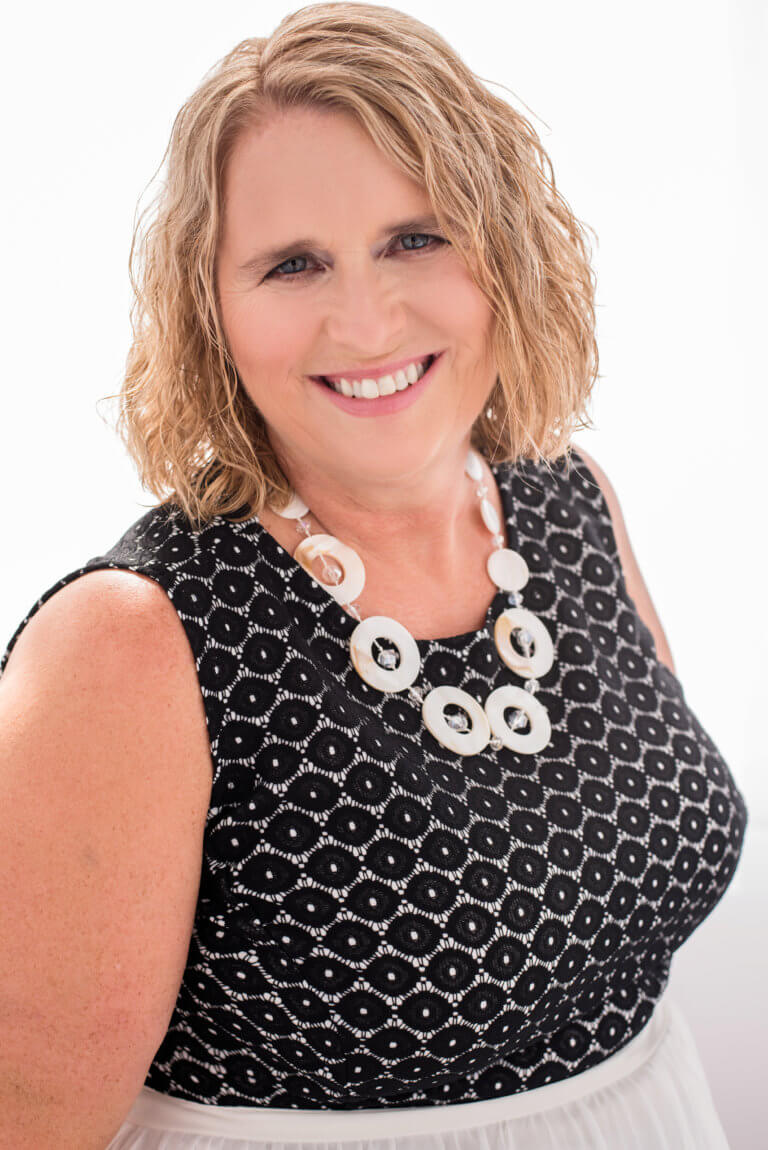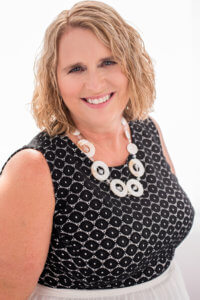 A modern-day fairy godmother and all around dream maker, Master Wedding Planner Tammy Waterman created Special Moments in 2004 with a desire to give couples the wedding experience they deserved, complete with gorgeous details, stress-free planning, and expert management.
Tammy is a long-standing member of the Association of Bridal Consultants, and as a Master Wedding Planner holds one of the organization's top honors.  She is the recipient of a Miss Dorothy Heart Award for passion in the wedding industry, and a member of the Inaugural Advisory Panel for Wedding Planner Magazine. Special Moments has repeatedly earned annual recognition from WeddingWire.com and has been featured in such noted blogs and publications as Style Me Pretty, Every Last Detail, Glamour & Grace, The Knot, and Munaluchi Bridal.
Tammy's favorite part of any wedding day is seeing her couple's faces when they are walking back up the aisle together and considers it a privilege to be the very first to congratulation them.
In her spare time, you can find Tammy hitting the dance floor with her line-dancing friends, or in the great outdoors "glamping."
A few personal things about Tammy
Hometown: St.Petersburg, Florida (Yes, I am a true native)
Sign: Aquarius
Status: Happily Married for over 17 years
Children: 3 – Kristina, Kristopher, and Krissandra
Favorite Food: Mexican
Favorite Drink: Mojito
Music: Love Country!
Pets: An adorable puppy name Cheech!
Sport: Nascar
Favorite Color: Purple
Favorite Movie: Anything Wedding related =)
Hobby: Line dancing and Glamping
Unknown Fact: Saw snow for the First Time in Colorado on Nov 10th, 2012
A favorite moment that happens while doing my job: When you as a couple walk back up the aisle after just exchanging vows. I am quite lucky to be the first to wish you congratulations. Seeing the sparkle in your eyes and the love you have for one another is simply what makes it all worthwhile.
Bill Waterman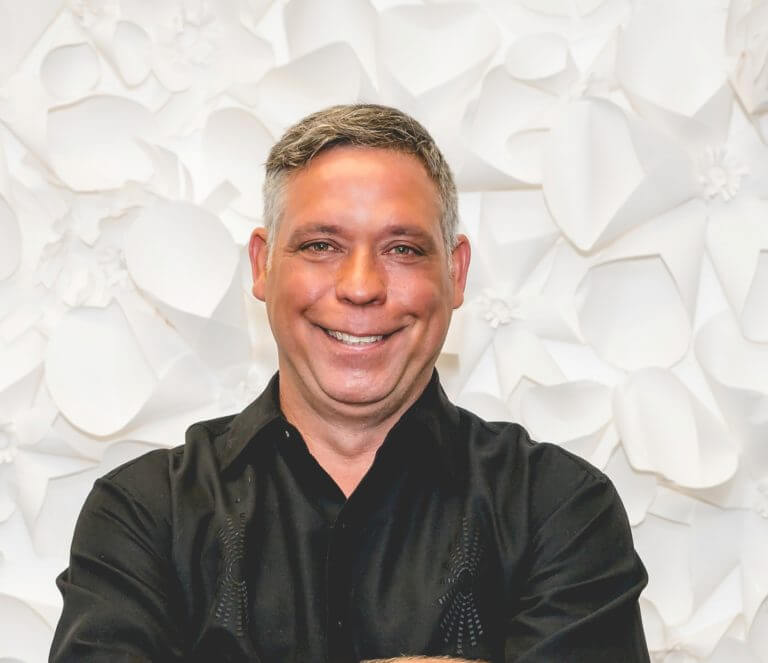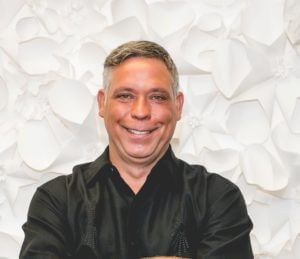 Tammy's husband Bill finally conceded and joined the Special Moments Team in 2010 and has not looked back. From being an Ordained Minister, Sandals Certified Specialist and "the guy" who designs and creates all of the fabulous arches and other interesting pieces to the New Wiseguy for Weddings (it is about the groom too ladies).
Grooms in need we have someone on staff to advise and help you survive this thing called a wedding. Need a Romantic Proposal Idea, a great place to take the One you LOVE, or a guy's last HOO-RAH? Bill is the Wise Guy!!!
Bill is also an Ordained Minister through the Universal Life Church; talk about having a backup plan!
A little trivia on Bill
Color: Silver (titanium or platinum in wedding color terminology)
Favorite food: Chicken wings ( anytime, anywhere! )
Cocktail of choice: Ice Cold Bud Light
Favorite Music of Choice: Country – (Top fav performers – Luke Bryant and Tim McGraw)
Favorite Radio Station: WQYK – Big Shout out to V-Girl! Favorite Radio Personality Ever!!!
Hobby: Collecting Nascar Items, Fishing when I can, camping, and spending time with my new puppy Cheech
Sport of Choice: Obviously Nascar, but Football is # 2. (Go Bucs!)
Favorite Movie: Grease, The Princess Bride, All of the Lethal Weapon Movies, National Lampoons Vacations, and let's not forget Caddy Shack. ENCORE. All Mel Brooks Movies!
Restaurant of Choice: Coney Island Hot Dogs – Downtown St. Petersburg.
Where were you born? Providence R.I.
Alma Mater: Army Training Sir (8 years with the National Guard)
Favorite Thing to Do: Anything that doesn't involve work.
Unknown Fact About Me: My Mother Owned a Candy Shop
Best Thing I Ever Ate: Chicken and Waffles at The Hangar at Albert Whitted
Melissa Toohey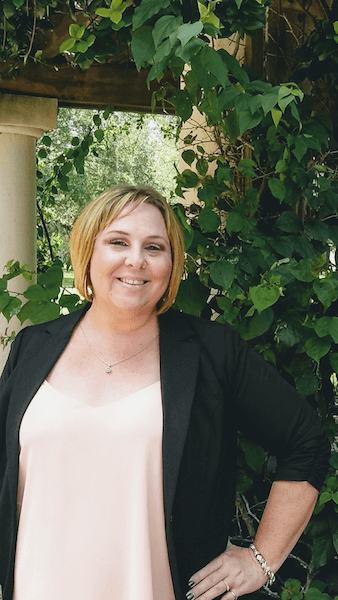 Lead Dream Maker – Melissa Toohey  joined the team in 2006 and has assisted on many beautiful and detailed events.
She is a very well loved dream maker by all of the clients she has worked with over the years.
Melissa then decided to further her education thru the University of Phoenix earning her Master's Degree in Business Administration. (So you know she's super organized!)
Melissa does a fantastic job of putting everyone at ease on a wedding day with her warm, energetic and positive personality.
A little about Melissa
Favorite Color: Pink
Food: Salads with homemade buttermilk ranch dressing
Cocktail: Shirley Temple (not much of a drinker) or… Captain Morgan rum and pineapple
Music: From country to hip-hop and a lot of things in between, I appreciate all types!
Sport: I love to watch gymnastics and NFL, and college football.
Hobby: Decorating my home, scrapbooking
Movie: Pretty Woman and Under the Tuscan Sun
Restaurant: Chilis (love their ranch dressing and salads)
Born and raised in the Tampa Bay area! Florida girl, born and bred
Alma Mater: Master's Degree in Business Administration from the University of Phoenix, Tampa campus, with an undergraduate degree in Business with a major in Entrepreneurship. A graduate of the ABC education program where I earned my PBC in 2006, honors in 3 out of the 5 courses.
Favorite Thing to Do: Raise my two beautiful daughters Kasey & Emma.
Unknown Fun Fact: I grew up on a ranch riding, training, showing and loving horses
Cameron Sulak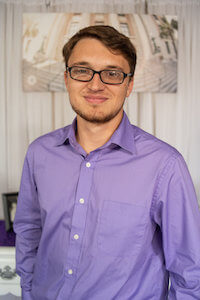 Cameron got bit by the bug.
He started out helping behind the scenes with some renovation projects in the office, repairing some of our rental items and keeping all of our props, decorative items and rentals organized.
One thing leads to another, and the next logical step was assisting with installations and set up.
Because of his attention to detail and organization skills, he not only keeps our inventory of decor in working order and accessible, but he's an excellent assistant on wedding day making couples dreams come true.
A little about Cameron:
Favorite Color: Blue
Food: Meat and Potatoes! Steak and Mashed Potatoes
Cocktail: Vodka and Sprite
Music: Pop and EDM
Sport: Soccer
Hobby: Going to the beach
Restaurant: Texas de Brazil
Born and raised: Born in Cleveland Ohio and raised in Orlando Florida
Favorite Thing to Do: Walk, quiet walks along the Courtney Campbell Causeway Trail where I can see all of Tampa Bay.
Unknown Fun Fact: I love my Mini Cooper!
Jennifer Madison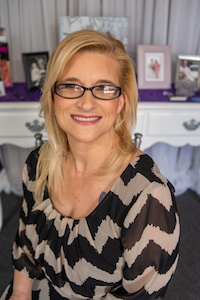 Lead Dream Maker and Office Guru – Jennifer has worked behind the scenes with Special Moments since 2016.
Her role has been keeping the rest of the team organized with client files, RSVP tracking, Invitations, and Save The Dates.
Jennifer brings a love of marketing and design to the team with a degree in business and marketing from the University of Phoenix.
When calling our office, you will most likely hear her voice answering the line.
Her experience keeping our team on track and working behind the scenes has led her to work with them and our amazing wedding vendors on the wedding day.
A few personal things about Jennifer
Hometown: St. Petersburg, FL
Sign: Aquarius
Favorite Food: Fruits and Vegetables for me, please!
Favorite Drink: A Traditional Margarita
Music: 50's, 60's, 70's, 80's, 90's, on and on – I just love music from all eras.
Sport: I love watching anything from the Olympics.
Favorite Color: Green
Favorite Movie: The Notebook
Hobby: Sharpie art!
Unknown Fact: I have visited 42 states and six countries.