And your curl and your up-do too!
Our Special Moments Event Planning team decided it was time to tackle the hard stuff – hair and makeup services for your wedding day.
We know that hair and makeup are a very personal thing. You want to look like you on your very best day. Not too made up and still not washed out in wedding photos, your hair that compliments your look and stays in place all day.
So, we went to an online wedding industry group that includes some of the top professionals in the beauty industry to get their feedback on a common challenge – when to do hair and makeup trials.
This is a constant struggle for both brides and makeup artists, with them pulling in different directions.
How Will I Know?
Brides want to know they have the right person and want to schedule a trial right away. Preferably yesterday.
Stylists are generally happy to make a trial for you. Some offer to apply part of the cost of the trial services to your wedding bill upon booking services.
However, yesterday is problematic. Brides often come in for a trial not knowing how they would like to wear their hair or the overall look they might want. Knowing what your wedding gown and hairpieces look like will help in the styling discussion.
"I'm growing out my hair." Adding in clip-in extensions for your trial so you can see what your long, luscious hair looks like is not too difficult. But, quoting you an accurate cost might be a different story. They might need to factor in your call the week before your wedding saying you didn't grow your hair out is a different story.
Waiting until you have your gown, hairpiece and know a bit more about your wedding style will help you select your hair and makeup artist. Collect images of looks you like is a great way to communicate with your stylist and share your ideas.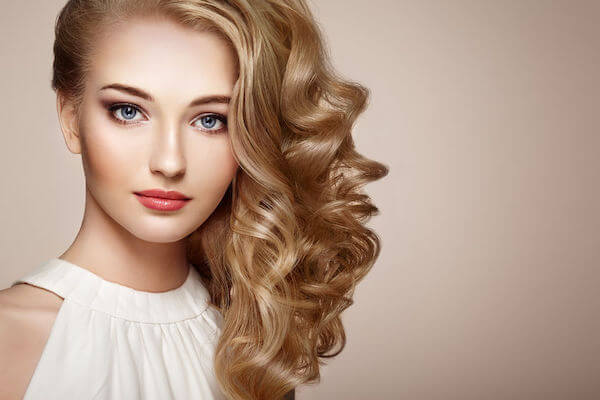 The Struggle Is Real
Brides want to find the perfect person (or people) to do their hair and makeup services on their wedding day and lock them in as soon as possible.
The challenge is that the stylists want to reserve your services for you as well, but too often brides have no idea how many services they want to book. Ever-changing agreements adding on people, removing services, and generating new contracts is ongoing and time consuming for everyone.
Before you formally engage your stylist, have a chat with your wedding party. Include mothers and even the mom of your flower girl to see if they want to have you book services for them on the wedding day.
Booking a group not only simplifies the process for the stylist and allows them to get your wedding on the calendar with their team. You may even get a volume discount, depending on the number of services booked.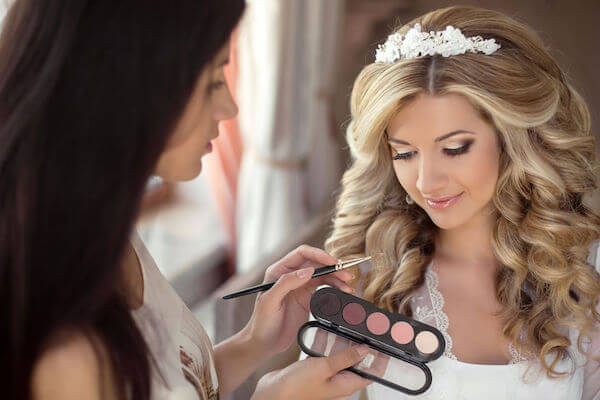 But, What If?
You want to be sure the person you hire is THE one and aren't sure how you will know if they don't do a hair and makeup trial.
Looking at a company's portfolio is always a great start. Read their reviews online and trust the suggestions of your wedding planner. We have done our research and seen their work on brides of all types. Ask other wedding vendors you hired too.
Unless you are working with a sole proprietor/business owner, there is always a very outside chance that the person doing your trial today might not be available for your wedding day in 18 months.
Many stylists work during the week in a salon, doing hair and makeup for modeling agencies, TV or movies and in some cases are contracted based on need and availability. Stylists may change employment based on how this fits into their schedule, both personal and professional.
So, find a company whose total portfolio shows quality work and tasteful applications. Look for excellent reviews for customer service, follow up and timeliness to go along with that portfolio.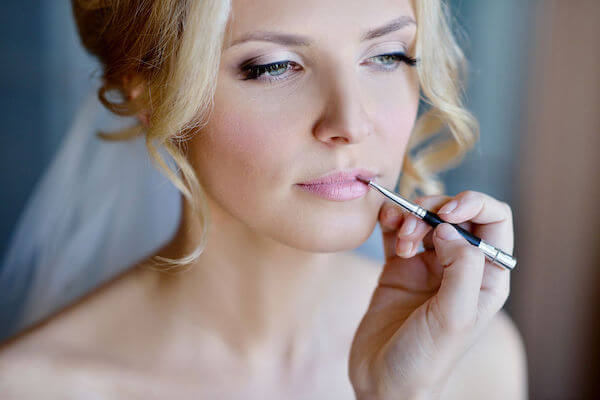 Lastly, trust that no business in the wedding industry survives very long if they are not doing great work. Wedding pros live and die on their reputation.
Get your ideas and information from your wedding party in order and lock in a company you trust, then decide on your look for the wedding day with a trial a little farther down the road.
Planning a wedding?
Whether you are a Tampa Bay Area local or planning a Gulfside destination wedding, we have the creativity and connections to help you have the day of your dreams without all of the stress.
Planning an event?
We LOVE social events as much as we love weddings. From Wedding Showers to Reunions, we've done it all. It's all in the details and we've got you covered.
Planning a trip?
Need a weekend getaway during your wedding planning, time away with your family or help planning your honeymoon? We're happy to help!