You are about to become famous!
We find that couples love to see all the hard work and beautiful wedding details featured for the world to see. We know the secrets to get published and work with the right vendors to make it happen!
These are just some of the magazines, blogs, and publications we have had our weddings and events featured recently.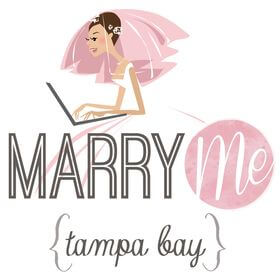 Planning a memorable St. Petersburg wedding requires hiring the correct wedding pros. Everyone has their specialty and duties for the day to make it flawless. However, you need to thoroughly discuss these responsibilities with your wedding pros. Are you bringing in some of your own decor? Who's going to put it out? Don't have a wedding planner? Who's going to collect your gifts, personal items, cake etc. at the end of the night?
Many couples assume that these are all items that your venue coordinator will handle. While some coordinators include more extensive services, others do not; every venue is different so double check what's included with your wedding package. St. Petersburg wedding planner Tammy Waterman, owner of Special Moments Event Planning, (and the only Master Wedding Planner in the Tampa Bay area) shares insight "The Difference Between a Wedding Planner and Venue Coordinator."