What Couples Wish Wedding Guests Knew About Weddings and COVID 19
Our Special Moments Event Planning team has talked to countless couples whose wedding day has been postponed because of COVID 19. We completely understand the amount of stress and frustration that comes along with having to move, or worse yet, cancel your wedding plans.
We know that a considerable number of our readers are couples, and not their family, friends, and wedding guests. Even though we know we are preaching to the choir were going to say what needs to be said.
Hopefully, one or two of these other people see this, and helping even one couple will make it worth writing. If nothing else, know that our Special Moments Event Planning team understands what you are going through and is here for you.
Please, ask us how we're doing!
We're hearing from couples that people accepted that the wedding is being postponed and moved on. Couples know everyone is dealing with a lot of stuff right now too. Most would love if some of their family and friends would just check-in and ask how they are doing with all of the moving pieces and unknowns.
Many couples have postponed their wedding date and then had to postpone it again. As the phased approach to open wedding venues didn't happen as quickly as anticipated. It's REALLY stressful on them.
Even with the help of a wedding planner and a great team, it's a lot of work and time-consuming to connect with everyone and make changes multiple times.
"It's okay, it'll happen soon."
Engaged couples know that it'll happen soon, but many have selected a specific date. Some have picked a wedding date with a special meaning. For some, it's the date they first met or got engaged. Moving from that date, regardless of the reason, is hard to swallow.
Brides seem to be going through withdrawal, the day they've dreamed of completely changing. But many of the rights of passage for a wedding are going away. Many are missing out on showers, bachelorette parties, and a lot of the fun things they would typically do with their wedding party.
Beyond that, we're hearing from couples who, with everything else going on, are apart. Many couples live in different cities or separate homes in anticipation of the wedding day. As if the separation isn't hard enough,  many are incurring additional, unexpected expenses by keeping two homes.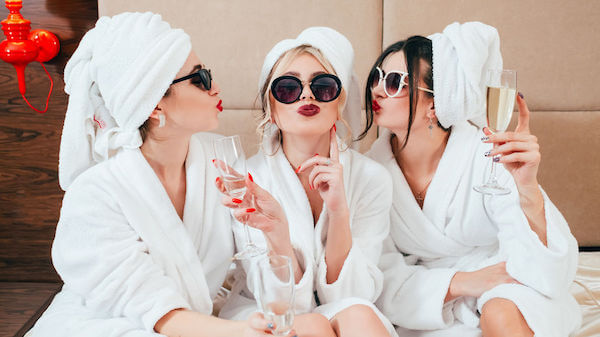 "It'll all be fine."
Yes, it'll all be okay. However, couples planning their wedding, who are also dealing with quarantining, loss of a job, and possibly working on the front line, like everyone else, have a ton more on their plates.
They are juggling whether to cancel and lose a considerable amount of money in deposits. Or should they postpone and possibly have to hire a few new vendors when some no longer have the new wedding date available? Not to mention dealing with new save the dates, new invitations, RSVPs, moving room blocks, and trying to get an idea of what any additional costs might be.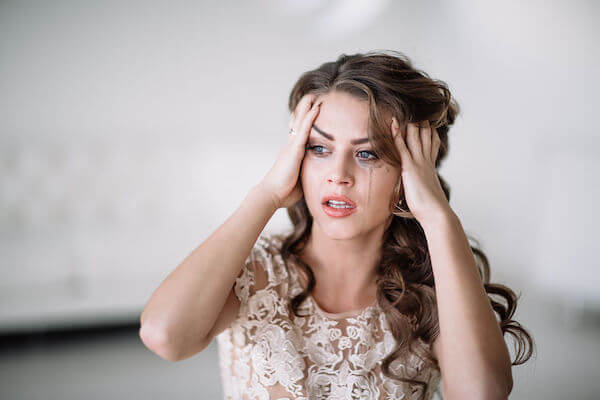 "We'll all be there for you!"
That's a sweet thought, but unfortunately, couples are hearing that they might have to have smaller weddings to comply with social distancing regulations. They have older guests who are important to them who might not be able to attend for health concerns.
They also know that because of the loss of jobs and financial reasons, some people might no longer be able to be there or choose not to travel to stay safe.
While they understand the place wedding guests are in and are sympathetic about their challenges, it's tough to know that people they know and love might not be there for their wedding day.
Couples planning their wedding do not live in a bubble! They know that everyone on their guest list has their own challenges, health, and financial concerns.
They just want wedding guests to understand the added stress that hosting a wedding during this unprecedented time causes. And while you are not able to hug them, a big virtual hug would go a long way.
Planning a wedding?
Whether you are a Tampa Bay Area local or planning a Gulfside destination wedding, we have the creativity and connections to help you have the day of your dreams without all of the stress.
Planning an event?
We LOVE social events as much as we love weddings. From Wedding Showers to Reunions, we've done it all. It's all in the details and we've got you covered.
Planning a trip?
Need a weekend getaway during your wedding planning, time away with your family or help planning your honeymoon? We're happy to help!