Wedding Venue Wednesday: The West Events
Wedding Venue Wednesday is a new Special Moments Event Planning blog feature that we're super excited to share with everyone. We have the opportunity to visit some new and off-the-beaten-path Tampa Bay wedding venues.
As Easy As ABC
As co-directors for the local Association of Bridal Consultants networking group, we get invitations to host our meetings as some exciting places. One of the best parts of this is that we share them with our couples as new and out-of-the-box options for their wedding day.
The West Events
Recently we held an intimate, socially distant networking event at The West Events on Madeira Beach. It is a hidden gem that offers lots of flexibility, a very fresh industrial vibe, and it's just steps from the Gulf of Mexico in Madeira Beach.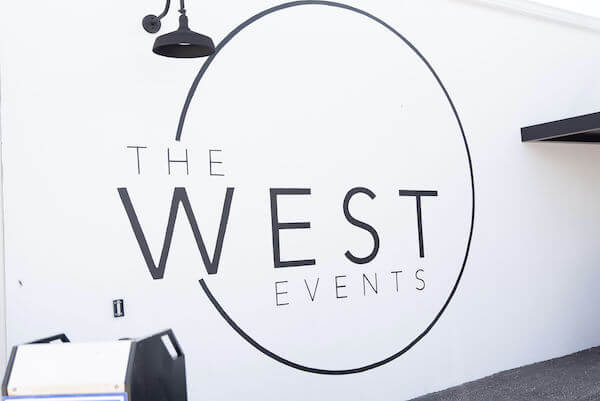 13435 Gulf Boulevard

Madeira Beach, FL
This unique event space offers tons of options. While they require rental of the entire venue on Friday, Saturday, Sunday, and Holidays, you can rent any of the three spaces individually during the week.
The property offers ample parking with valet parking options available. The venue is ADA and wheelchair accessible. They have done an incredible job with the layout, facilities, and finishes.
The West Events Unique Spaces
The West Events is made up of three separate but connected event spaces. They can be an excellent consideration for an engagement party, shower, birthday or anniversary party, or even a rehearsal dinner during the week.
The West Events: The Blue Ribbon Room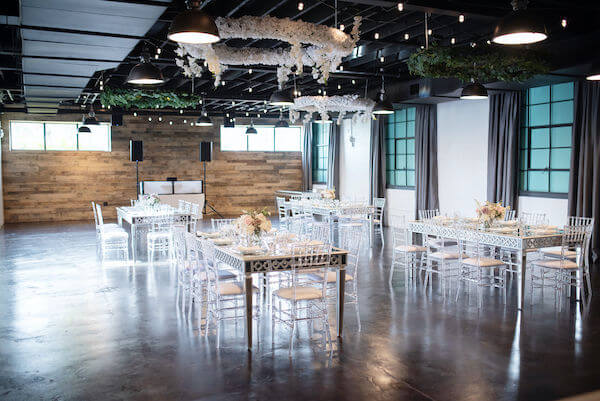 This is the largest of the spaces, and the name is a throwback to its industrial roots. The room is named after the site's original Blue Ribbon Laundry. The room has 15-foot ceilings with exposed beams, original mid-century exposed brick walls, and polished concrete floors.
While we designed the space for an intimate gathering -the room accommodates approximately 150 guests for a seated dinner.
The West Events: The West Wing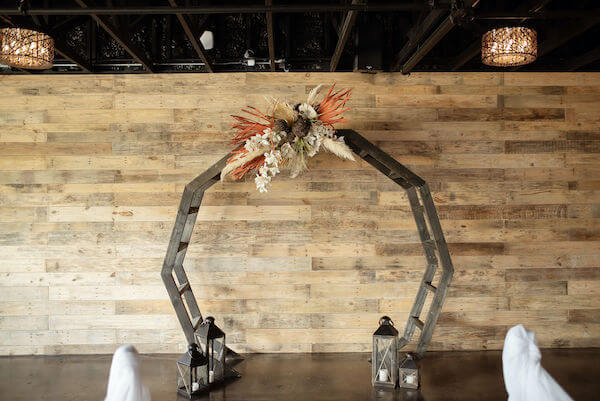 This space has the same industrial vibe as the Blue Ribbon Room, with original walls and concrete floors. We adore the rustic reclaimed wood feature wall.
The West Wing seats approximately 50 for dinner. But as you can see from our event's design, it makes an incredible indoor ceremony location.
The West Events: The West Bar and Terrace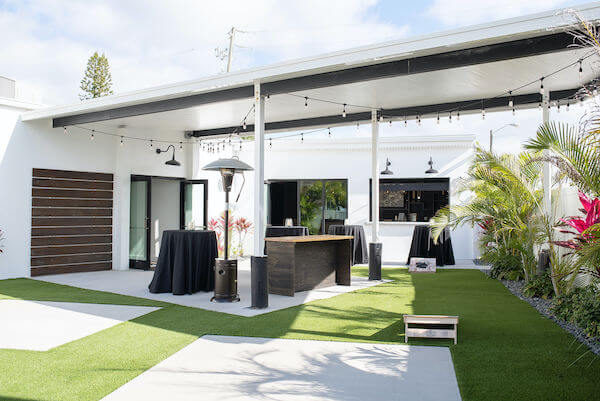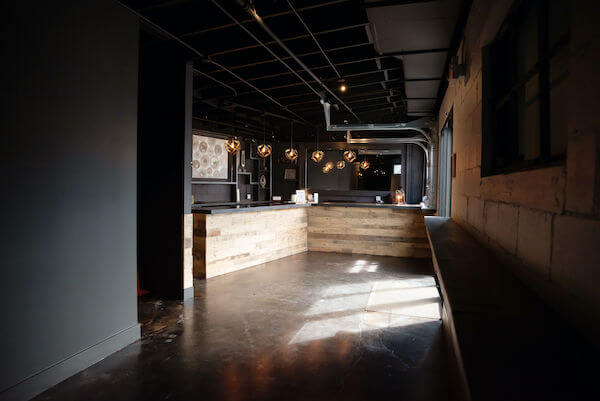 This is a fantastic indoor-outdoor space. The outdoor courtyard space has artificial turf and block pads. The adjacent airconditioned bar space has a relaxed modern yet rustic vibe.
This looks like the perfect location for cocktail hour. With the huge awning, we could see it as a location for an intimate wedding ceremony.
Designed with Exacting Detail
The West Events is about a half-block from the beach with easy access for those incredible sunset and beach wedding portraits.
Additionally, we noticed the fantastic work they put into all the details of this beautiful venue.
The venue rental includes tables and chairs with several options for upgrades. It has an onsite prep kitchen. It also has a food-truck-ready electrical installation that could accommodate up to three food trucks.
Multiple restrooms are spacious and beautifully appointed, as is the Ready Room.
We loved working here, the team was very responsive, and their website shares a lot of helpful information. They are definitely on our list of fun, unique venues for our Special Moments Event Planning couples.
Thanks to Kristen Marie Photography for sharing images from our recent ABC networking event.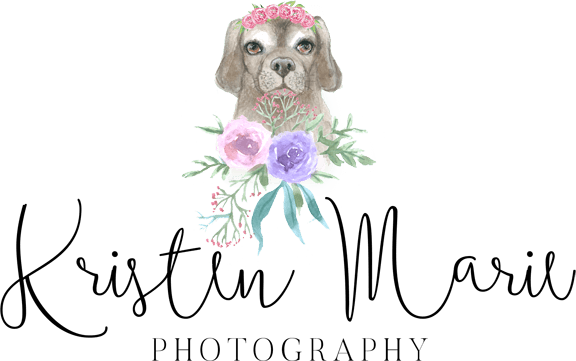 Be sure to check back the first Wednesday of each month for a new Wedding Venue Wednesday.
If you have a unique Tampa Bay wedding venue to share, reach out to our Special Moments Event Planning team at [email protected]
Planning a wedding?
Whether you are a Tampa Bay Area local or planning a Gulfside destination wedding, we have the creativity and connections to help you have the day of your dreams without all of the stress.
Planning an event?
We LOVE social events as much as we love weddings. From Wedding Showers to Reunions, we've done it all. It's all in the details and we've got you covered.
Planning a trip?
Need a weekend getaway during your wedding planning, time away with your family or help planning your honeymoon? We're happy to help!