Behind the Scenes Tour – Tampa Bay Watch Discovery Center
It's no secret that our Special Moments Event Planning team loves working at Tampa Bay Watch in beautiful Tierra Verde. From Tampa Bay Watch's natural waterfront setting to its views of Tampa Bay and, of course, that every event benefits their ecological mission.
This week Tammy and Mark were invited by Jon Zeigler, the Events Coordinator, to get a little sneak peek at the new Tampa Bay Watch Discovery Center located on the NEW St Pete Pier.
We were excited for this exclusive, behind the scenes viewing, as the St Pete Pier was getting all of its final touches before the upcoming Grand Opening.
The Tampa Bay Watch Discovery Center
The Discovery Center is one of the first buildings you come to out on the pier. The outdoor space has a few really impressive components.
One of the first things you see on the overwater walkway is a series of cement columns. While they don't look like much, they are part of the 1926 Million Dollar Pier. They are part of St Pete's history, but the barnacles that have attached over the years are a big part of Tampa Bay's ecosystem.
Just beyond the columns is the Discovery Center's outdoor classroom. The tiered outdoor classroom also makes an excellent location for a wedding ceremony and a cocktail reception with both waterfront and city views.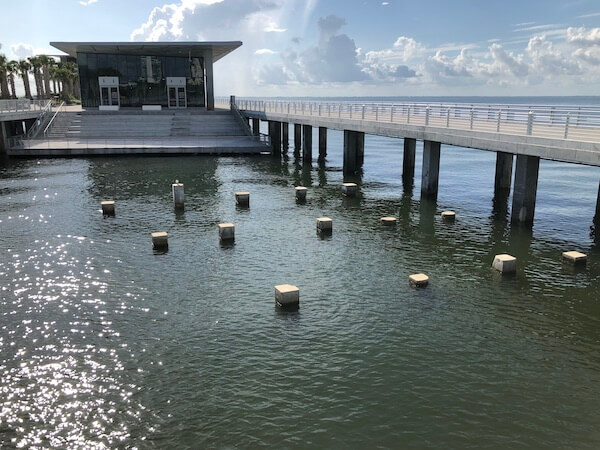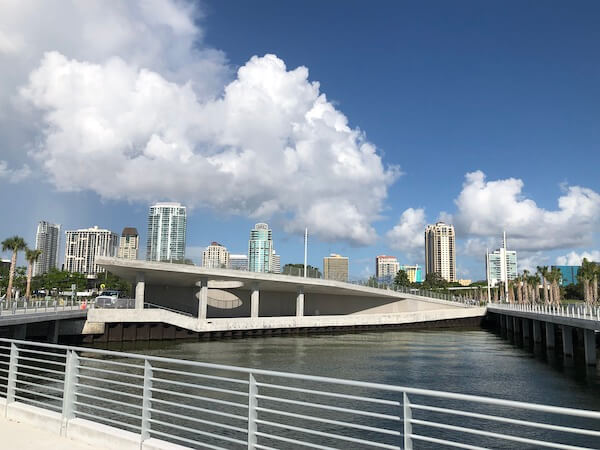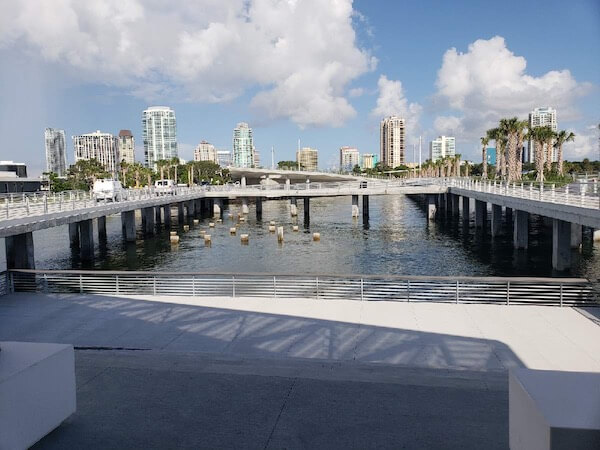 The outdoor spaces also include a Coastal Thicket. It is a representation of West Central Florida's coastline with a boardwalk and native plants – an ideal location for wedding photos.
The indoor space is even more impressive than the incredible outdoor views. The center features roughly 3,000 square feet of indoor space — 2,000 of which are exhibits that tell the story of Tampa Bay's unique water ecosystem. So, with masks and appropriate social distancing, we headed inside to explore the one of a kind space.
This is absolutely going to be the place to host events for an experience like no other. The space's layout seems like it would work best for lite bites and nibbles where guests can roam the exhibit.
The spaces open up with a 'One Planet One Ocean' audiovisual presentation, and you weave your way through an Interactive Sandbox where the more you dig, the more you find through the use of video mapping. Other displays include a wave tank, an estuary habitat with both native and invasive species, and a series of tanks where you can touch starfish, horseshoe crabs, and other marine life.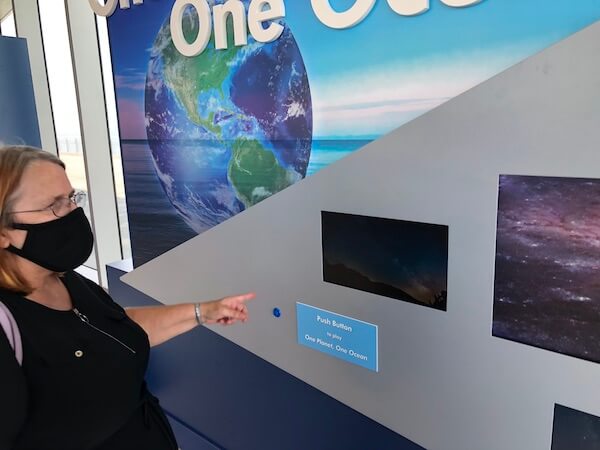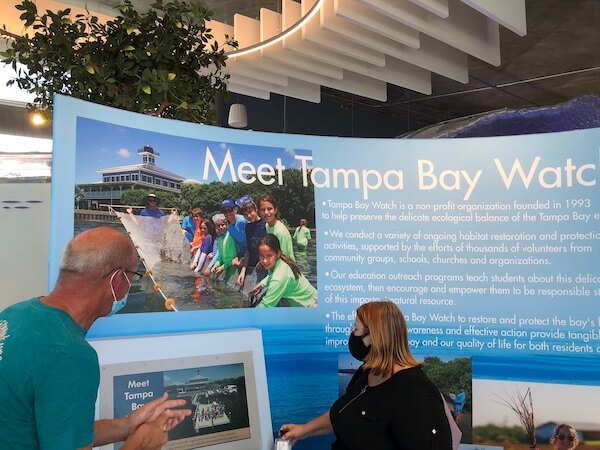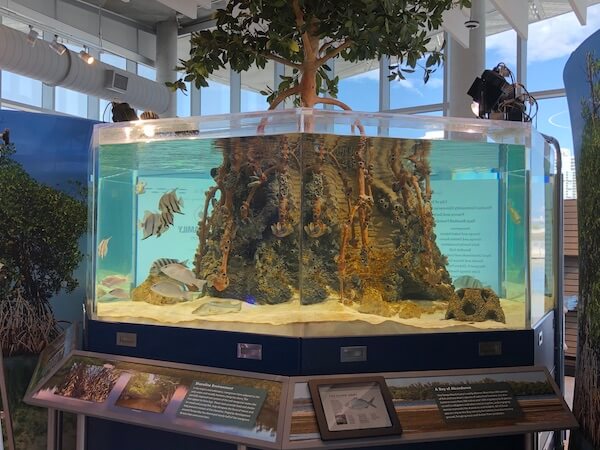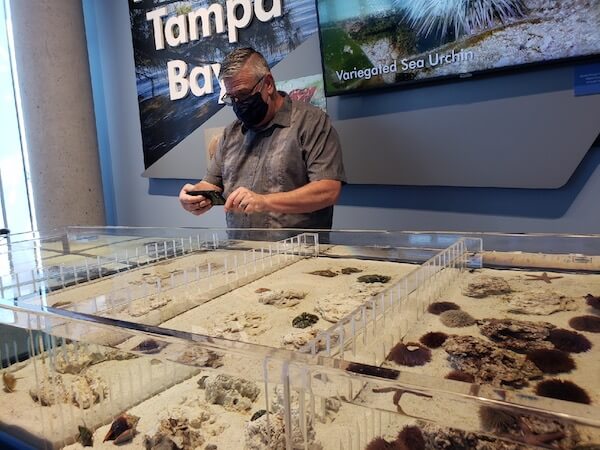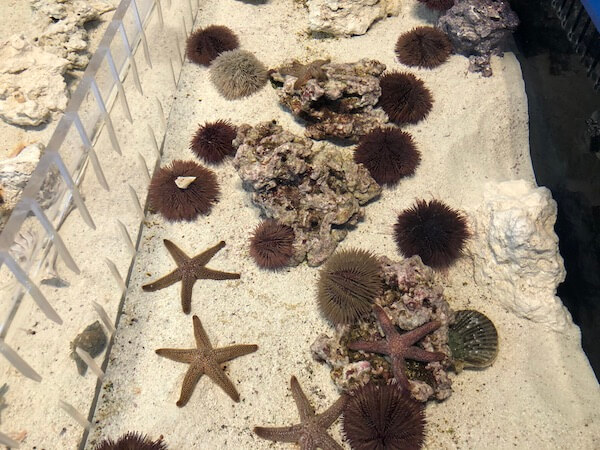 Probably the most impactful display was "A One Second Wave of Plastic,' a ten-foot-high sculpture made of 1,500 plastic water bottles. The bottles represent the number of plastic bottles used every second, just in the United States.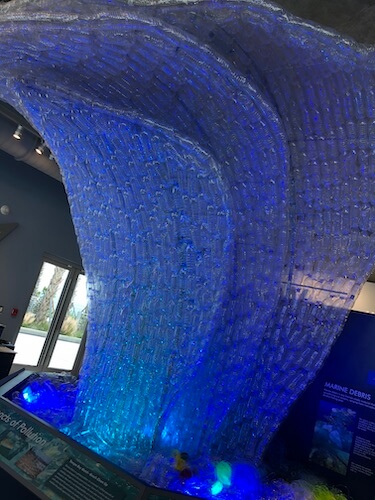 The indoor and outdoor spaces combine for an incredible space for events, and we'll be sure to keep you posted as the pier opens and more details become available.
The New St Pete Pier
Teams were frantically finishing construction and final touches to many parts of the pier, so we didn't get to see everything.
We were impressed by the covered parking spaces, where the roof is made of solar panels. We also noticed that all of the walkway lighting we saw was solar-powered.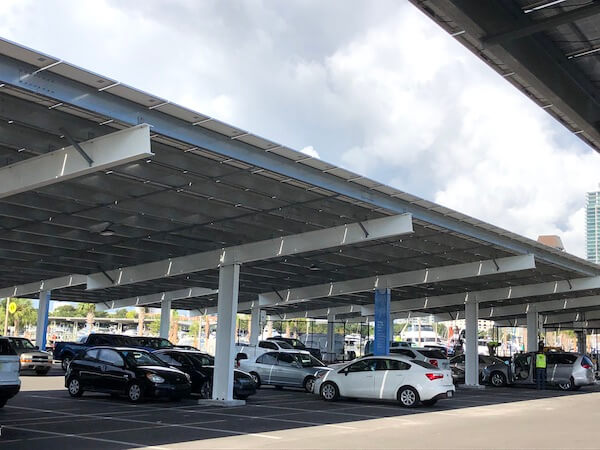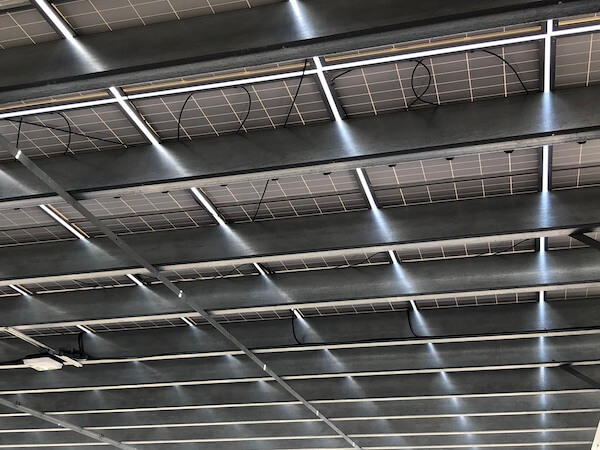 The pier itself will be a hub of activity downtown with a number of dining options, including a walkup snack bar. There are art installations all over the property, and the landscaping was magnificent.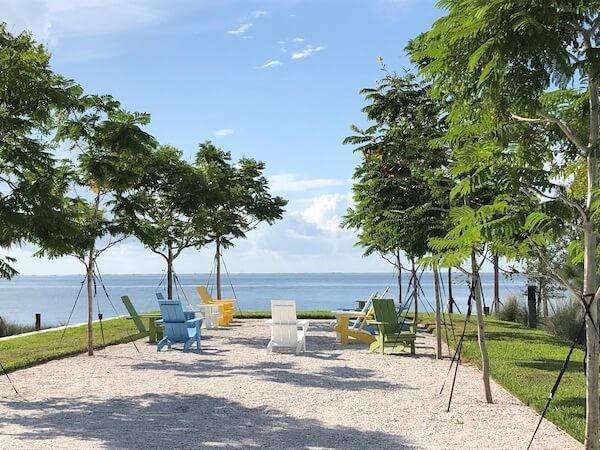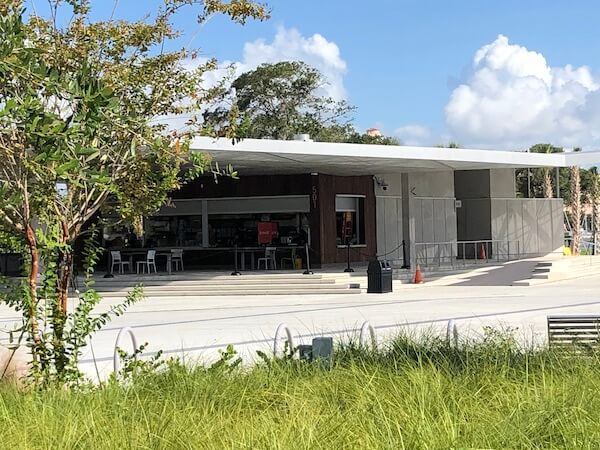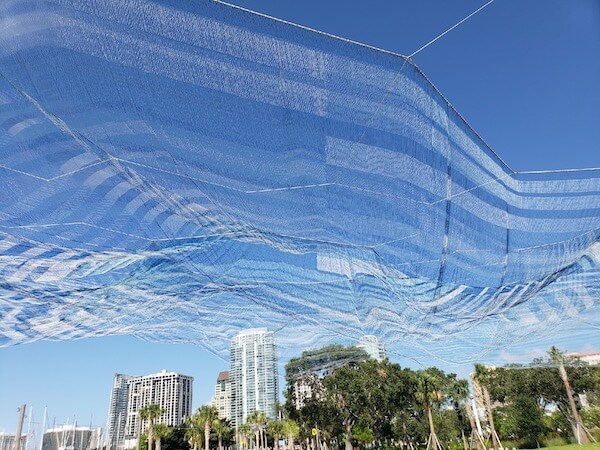 There are outdoor lawns to be able to sit, enjoy outdoor concerts, a splash pad, and kid's playground that will have adults wanting to play too.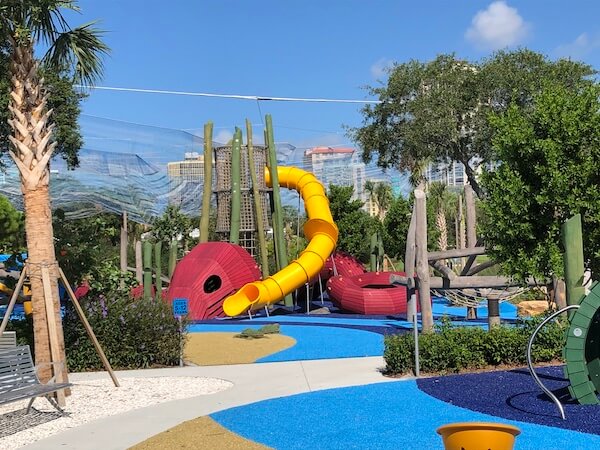 Our Special Moments Event Planning team is thrilled to get a VIP behind the scenes look at a little bit of the pier and the Tampa Bay Watch Discover Center. We'll be sure to keep you updated on rental details as they become available.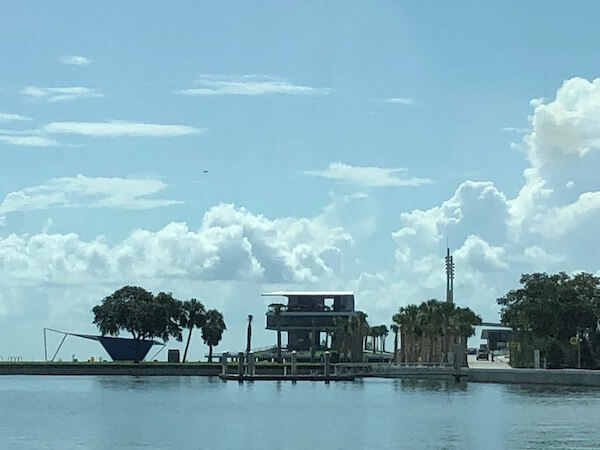 Planning a wedding?
Whether you are a Tampa Bay Area local or planning a Gulfside destination wedding, we have the creativity and connections to help you have the day of your dreams without all of the stress.
Planning an event?
We LOVE social events as much as we love weddings. From Wedding Showers to Reunions, we've done it all. It's all in the details and we've got you covered.
Planning a trip?
Need a weekend getaway during your wedding planning, time away with your family or help planning your honeymoon? We're happy to help!