It's All About The Guest Experience!
We talk to Special Moments Event Planning couples about their reception and they all want to make sure their guests have an amazing time.  We completely understand the guest experience is a key part of the wedding planning for most couples.
Including interactive elements, such as a photo booth, a musical performance, candy buffet or fun treats are all great touches and cannot only entertain but can showcase your personality as well.
One of the things we often see overlooked is a couple's menu selection. Too many times vegetarian couples work so hard at pleasing guests that they select food items they might not be able to enjoy too, and just pick what they can.
"I won't really eat much on my wedding day anyway", is a common response. However, that does not need to be the case.
We recently worked with an awesome couple who went all in, and a local Tampa Bay area caterer Puff N Stuff Catering put together an incredible menu.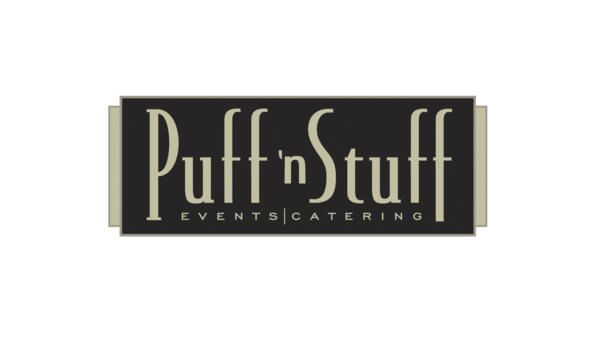 The meat eaters at this wedding absolutely enjoyed this creative, delicious vegetarian menu and did not miss the meat.
For the cocktail hour, guests enjoyed delicious butler passed hors d'oeuvres such as:
Grilled Cheese Sliders, mini country toast with brie, fig jam and rosemary butter
Baked Stuffed Mushroom Caps filled with spinach & feta
Pear and Goat Cheese Flatbread with baby spinach, sautéed onions, and thyme cream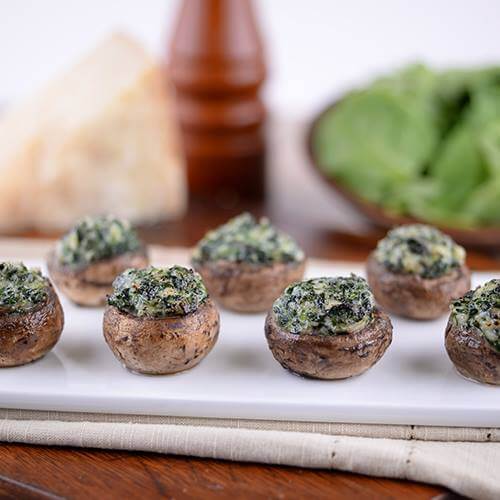 For dinner the couple selected chef-attended stations, the first included:
Baby Winter Greens with sun-dried cranberries, candied walnuts, crumbled blue cheese and mandarin oranges finished with berry vinaigrette
Butternut Squash Lasagna, layers of sweet butternut squash and cheese
Parmesan Breadsticks
These amazing, seasonal items were a huge hit with guests. For their second chef attended station, they went for a little fun with a Mexican flare.
Chili Con Queso with roasted poblano peppers offered with tortilla chips
Vegetarian Taco Bar with balsamic glazed assorted vegetables including peppers, mushrooms, onions, and tofu. Toppings Included black beans, cheeses, tomatoes, guacamole, salsa, jalapenos, roasted corn and sour cream, and shredded lettuce with both hard and soft taco shells.
Spinach & Shiitake Mushroom Quesadillas offered with roasted corn salsa and a cilantro sour cream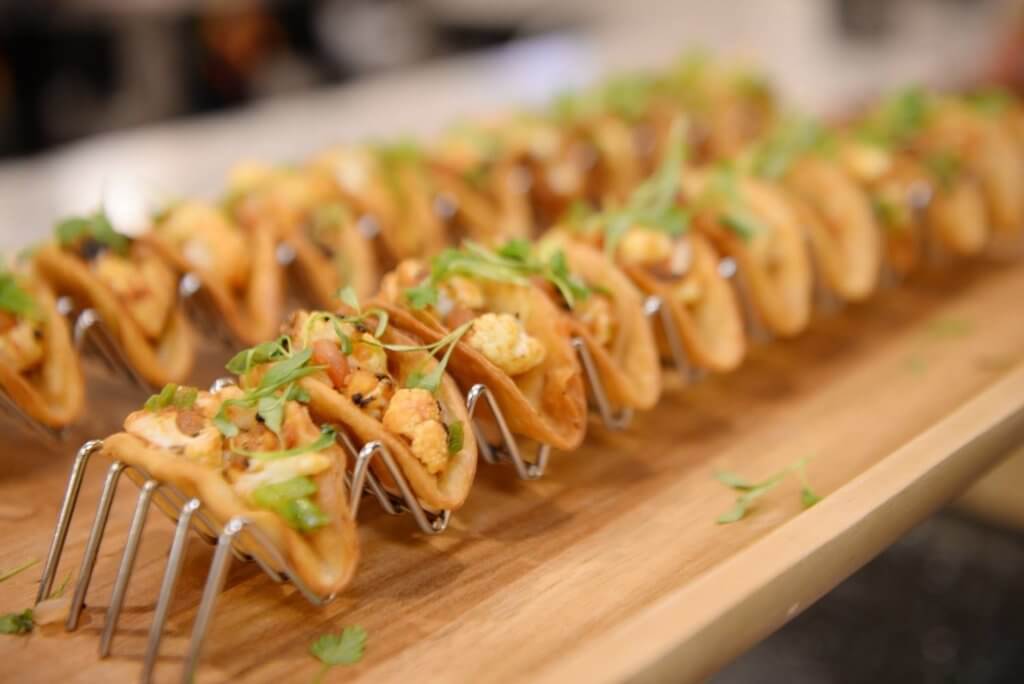 There was something for everyone; it was creative and fresh without anyone feeling like they missed the meat.
This is one of many creative ways to reflect your personality and still create a wonderful experience for your guests.
Be sure to talk to our Special Moments Event Planning dream makers about infusing your wedding day with your personality and creating a wonderful guest experience.
Planning a wedding?
Whether you are a Tampa Bay Area local or planning a Gulfside destination wedding, we have the creativity and connections to help you have the day of your dreams without all of the stress.
Planning an event?
We LOVE social events as much as we love weddings. From Wedding Showers to Reunions, we've done it all. It's all in the details and we've got you covered.
Planning a trip?
Need a weekend getaway during your wedding planning, time away with your family or help planning your honeymoon? We're happy to help!