Madlyn – Bride
Second to saying "yes" when my husband proposed, choosing Special Moments was the best decision that I made. Tammy and her team took so much stress out of planning the wedding. Everything truly went off without a hitch, and I could not thank them more for helping make our day truly special. Their vendor recommendations were a perfect fit for us, and they were able to save us quite a bit of money in the long run--they practically paid for themselves! They also had many suggestions that we never would have thought of on our own, and helped make our day unique. I was originally a bit hesitant when my now-husband had suggested that we hire professionals to plan our wedding, but after having gone through it all, my husband and I would recommend them to anyone and everyone we know.


Tito – Bride
Tammy and her dream team at special moments made my whole wedding process much more bearable. When things went wrong with my venue on my wedding day she handled everything behind the scenes without needing to worry me. I certainly could not have done it with out her. She ended up negotiating with all my vendors on my behalf. People think it is more expensive to hire a planner, but honestly Tammy ended up saving me ten's of thousands of dollars. It was well worth it to hire her. I got married in Tampa, but live in Philadelphia  And she was able to have weekly phone meetings to me, and was always available to help. It was a pleasure working with Tammy. It was nice to know someone will advocate on your behalf. If you plan to get married, do yourself a favor and hire Tammy and the team at special moments.


Jean – MoG
Special Moments and staff were the difference between working our family wedding and enjoying it!!! Anyone who does not speak with Tammy at Special Moments will be wasting time, money and memories. It was such a pleasure having her team keep everyone organized and on schedule. We all enjoyed the wedding as much as each of our guests. Thank you so much Special Moments for making our son's wedding such a wonderful experience for all. Thank you. Thank you. Thank you!!!


Dawn – Bride
Special Moments provided us with fabulous planning services. Tammy spends the time to really connect with the bride and groom so that she can really understand what you want your day to be. Tammy will ask all the right questions so that she can make sure your day unfolds in a calm and joyful way, she makes what can otherwise be stressful, relaxing and you will be sure to get "that feeling" on your day. Tammy also has contacts with all of the best service providers and will make sure you get top quality vendors at great prices! She's also great about lending you any extra stuff you might need from her "back room" full of great decor supplies. I can't thank Tammy enough for all she did in putting our day together. Since we live near Niagara Falls Canada, got married on Indian Shores beach and had guests from as far away as British Columbia, Tammy was "the" reason it all came together beautifully, I couldn't have put it together from so far away without her!


Leslie – Bride
Tammy and her team at Special Moments were truly incredible! Not only did they provide excellent service during the wedding planning process, but they made our actual wedding day run as smoothly as possible. Tammy was truly my Wedding Godmother and I can't fully express how wonderful it was to work with her and the rest of the Special Moments team. Aside from choosing my husband, working with Special Moments was the best decision I made for my wedding. If you want your wedding dreams fulfilled, I highly recommend Special Moments.


Krystal – Bride
The best decision I made was to hire a planner. Tammy got everything *perfect* and totally "got" the vision of my wedding. She thinks about every detail so you don't have to. She's very real and honest and will let you know what things will work. She transformed my reception space into a creative and fun spot. Guests are still raving about the centerpieces and the unique style of everything. Best of all, she did my ceremony decor using her materials and it was GREAT. Definitely give her a call! =D


Selina – Bride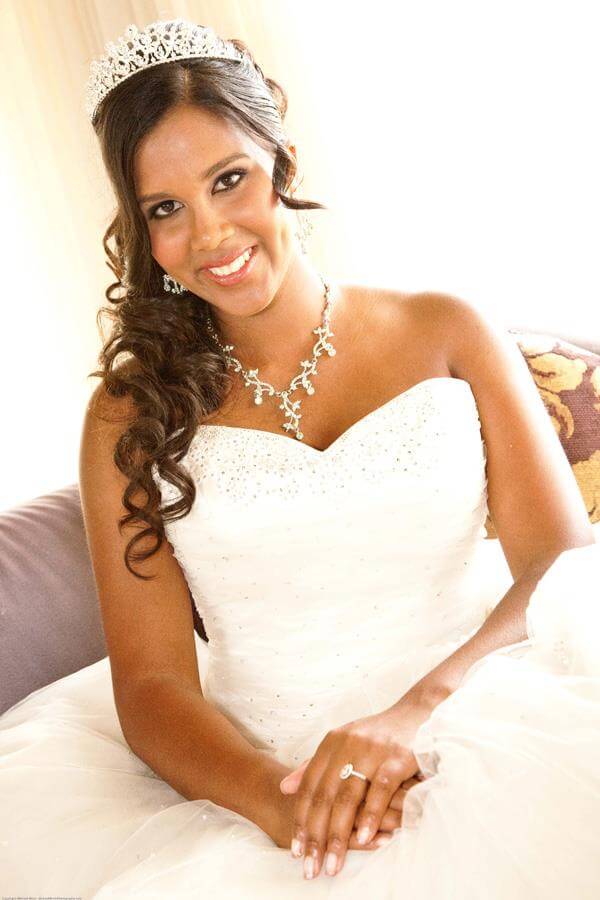 I can not say enough great things about Tammy. I live in the UK and had my wedding in Tarpon Spring FL. Being based in the UK it was an initial worry about how we were going to get everything together for the wedding. Tammy was fantastic. We commuted via email and she delivered everything we wanted for our wedding and more! She really took note of what we wanted, the colours, themeing etc. She also made great suggestions. She chose a great officiant, chef and recommended great make up people too. The ceremony was seamless and the decoration was top quality. I absolutely loved the candy station she decorated as well as the dining table. Everything looked so pretty and well presented. I truly feel that she made a great effort and as her client she really aimed to pleased. She arrived early and stayed until late. A big thank you to Special Moments!!


Madeline – Bride
Tammy was the best decision I made for our wedding. She is so understanding,personable and amazing to work with. She made sure everything I wanted happened..Even the little details I totally forgot about..she was on top of everything. Our wedding was beautiful and it really was all thanks to her and her team. She is there for you whenever you need her. So quick to reply to a email or a phone call. She helped me stress me which was exactly what I needed. I would recommend her to every couple getting married! Thank you again Special Moments!


Shan – Bride
I would recommend Special Moments to anyone getting married, with any type of wedding!!! If I could give them a 10+ on everything I would! I hired an event coordinator before I met Tammy, and it wasn't working out - at all (it would have been a disaster). My parents, by divine intervention, met Tammy and Bill, and I knew that was the direction I needed to go in. Tammy did more for me in 1 week than the event coordinator did in the 6 - 8 months that I worked with her. I am SO GRATEFUL Special Moments came into my life when they did because I was so stressed and overwhelmed! Once they stepped in, for the first time, I felt at ease and knew everything would work out. I didn't have to worry anymore. And when I would anyway, Tammy would remind me that there was no need to worry, and there wasn't! Tammy knew I was on a budget and she was able to pull everything off and then some. She saw my vision and made it happen and even added her personal touches which were perfect and more than I could've asked for! She was able to save me a lot of money that I wouldn't have been able to save otherwise (A LOT). She is extremely experienced, has great contacts, and is really a one-stop shop. I consider her a friend for life. She helped me in more ways than one, and I will always remain thankful. I wish I could hire her as my life coach to keep me in line on target for every day life! Her and Bill were so kind, generous, considerate, and professional. They made me feel very comfortable, and went above and beyond in every way. She is worth every penny, and then some! As a bride that was watching her money; this was the best money spent. Do yourself a favor and HIRE SPECIAL MOMENTS!!!


Lindsey – Bride
Tammy was absolutely unbelievable in helping to plan my wedding. When I got engaged, I was totally clueless as to where, when, and what I wanted in a wedding. I hired Tammy because of her awesome reviews, and I can honestly say that it was the best decision I ever made. My husband and I have very demanding jobs, and we live about 3 hours away from our wedding venue, so we did not have a lot of time/energy to spend planning. Tammy worked 100% around our schedules and made everything SO easy and stress free for me. I am so indecisive and horrifically disorganized, so she helped me pick colors, venue, flowers, dresses,rehearsal dinner, music & DJ, hair & makeup, ceremony, block room for the guests & so much more (basically EVERYTHING). She has the most creative, awesome ideas that just made the day so unique and special, and everything fit to our personalities exactly. I could NOT have done this without her. She kept 100% within our budget, and I really can't believe how far she made the budget go! I feel like the wedding seemed much more expensive than what we actually spent. On the day before & day of the wedding, she kept things running extremely smoothly and stress free. Basically, Tammy made my dream wedding come true, with 100x less stress & 100x more fun than I could have ever imagined. I really can't thank her enough. It was absolutely the most perfect, best day of my life. Thanks, Tammy!!!!!!


Joylynn – Bride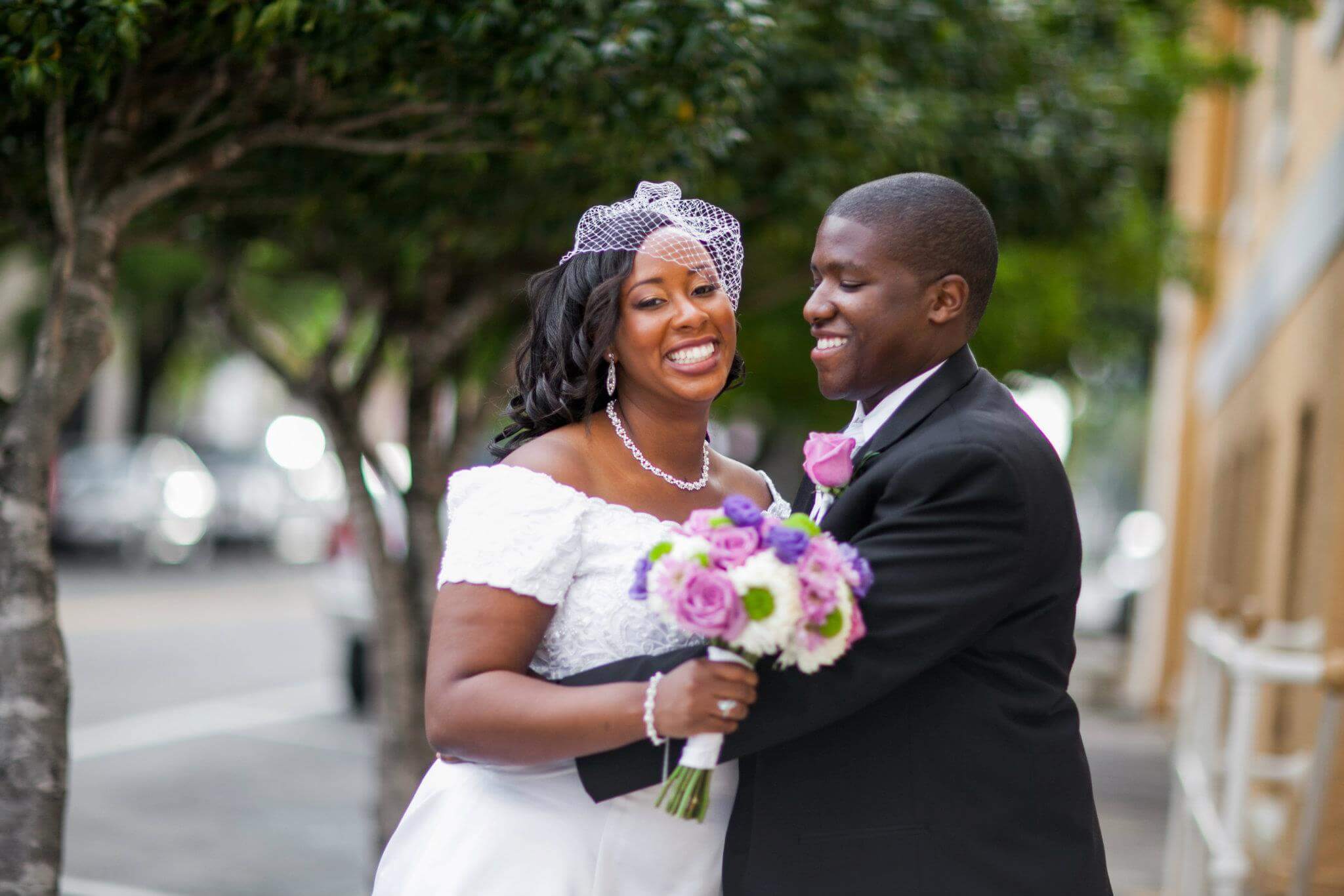 Tammy and her team were amazing to work with, from the planning stages to the actual wedding. At first, I didn't think I needed a wedding planner only because I am pretty crafty, a bit of a control freak and I had been planning my dream wedding forever through blogs, TV shows and magazines. I must say, hiring Tammy and her team was the single best decision and expense for our wedding. Not to mention, it is kind of cool to tell people you have a planner. Every time we told someone we have Tammy as a planner, they told us how awesome she was to work with. Because she was so well known, she seemed to have a pull with vendors to get certain things done or better deals. From the initial consultation, she gave us great tips and ideas to help make our day possible. She responded to my countless emails right away. She listened to all of my ideas and helped me decide what was practical, what could be better, or what just wouldn't work. She also kept us on track so we would know when to book vendors and when to start working on certain wedding details. Weeks before the wedding Tammy and Erin went over all of the wedding details and took care of all my last minute DIY projects so that I would not be stressed the week of the wedding. The day of the wedding, I literally did not have to worry about one thing. Tammy, Erin, and Melissa arrived early to set up while my bridesmaids and I just relaxed. We didn't even have to worry about cleaning up at the end because they took care of packing everything up. You only get one chance to have your wedding day. The day goes by so fast that you do not want to waste the day by worrying about little details. Hiring Special Moments allowed me to enjoy every minute of my day as well as enjoy my family, friends and new husband. It is well worth the investment.


Terri – MoB
Tammy and her team were incredible and provided us with a perfect wedding weekend! At the beginning of the wedding planning process we were not all totally on board that we needed a wedding planner but Tammy proved that she was worth every penny that it cost us! Being out of town (only about 1 and 1/2 hours away) made all of this a little more difficult. Once we contracted with Tammy, we were able to handle so much of it by email and phone calls but when we did head to Tampa, Tammy would use our time very wisely. Once we hit the wedding weekend, we had a couple of little snags which were all handled by Tammy discreetly and with complete confidence and patience with us not really being involved. Our daughter's wedding was everything we hoped it would be and then some! From beginning to end, Tammy and her crew are the ones to work with.........your visions become a reality with this team. I have no idea when or where our other kids will get married, but we hope and pray that Tammy is available because we can't imagine doing this without her!


Mrs. Burdick – Bride
I feel truly blessed to have met Tammy and her husband Bill at a catering event. From the moment I met her and explained my "Vision" she immediately knew what I wanted and showed me a photo of what I was envisioning for my venue and she was spot on! She then asked me what kind of decor I was looking for, and crazy me, I thought I would be able to handle all that on my own.... however, very lucky me, Tammy already had all of those things in her stock. It was at that time, I knew that Tammy was meant to help me throughout my wedding planning process. Whether I was having a freak out moment or a "I'm just so excited" moment, Tammy was always readily available to me. Having lost my father last year, I struggled very much with the emotional aspect of not having him present at the wedding and wanting to incorporate him in some way. Tammy was very patient with my ever changing moods of just not knowing what to do and wanting everything to be perfect. Tammy's heart is so big and her love for what she does shows on a consistent basis. Her never ending love for what she does and how she loves her brides truly showed on my wedding day more than the entire process - if that is even possible. To see HER excitement for what we had created together, and her excitement for ME is what meant the world to me! She exceeded any and all expectations I had ever anticipated and I am so grateful and blessed that I met her the day that I did. You will be 100% satisfied with your entire wedding process with Tammy by your side. Thank you so much Tammy!


Kristi – Bride
Tammy is incredible. I could not have made it through the planning process or the wedding day without her and her team. Tammy talked me off the ledge on more than one occassion, and was there for every curve ball that came our way as we planned the wedding. (Change of musician, change of officiant 1 week before wedding day, change of guest list at the last minute, etc). She was beside me every step of the way. Not one detail went untouched. Thank you Tammy!!!! You took my vague vision and created my reality. The day and night was perfect. We both loved the ceremony and the reception. The hotel was beautifully decorated, romantically lit,..everything we wanted. You're the best. I'm already wondering what sort of party I can plan next so that I can hire Tammy.


Marla – Bride
When we first began planning our wedding, I wasn't sure if I really needed a wedding consultant. Now I don't know how I could have done it and made it as amazing without Tammy and the Special Moments team. I had a vision; Tammy realized it and really made come to life. It was everything I wanted - romantic, beautiful, special, one of a kind, and well put together (down to the smallest detail). She has great relationships with vendors and helped me find the ones that were the perfect fit for us. She was there for me every step of the way and flexible with my schedule. I may of had have a couple of breakdowns during the planning, but after a conversation with Tammy, I immediately felt better. I'm not a great decision maker, and she helped ME make those decisions. Even when unexpected events arose on our day, she kept me calm and helped me to concentrate on the big picture – We're married! She took care of everything and kept me (and all the vendors) on track on our special day and the days leading up to it. Tammy made it so on that day I had absolutely nothing to worry about. She has a great ability to understand people and loves what she does, and it shows. She went above and beyond. Even my mom said Tammy was perfect for me and our wedding, and I couldn't agree more! There is not enough thanks and praise I can give to them. I would recommend them to every one of my friends. Thank you Tammy, Mae, and the Special Moments team!


Fawna – Bride
Its hard to fit months of contact and coordination into one little box. One word to sum up our experience... amazing! ... We contacted Tammy and her team a few months into planning our wedding. We had very little direction and as my husband said I "needed to come back down to earth" with the planning process. After our first conversation with Tammy I immediately felt the pressure of planning but Tammy reassured me that everything would come together. Every week we were able to check something else off our list thanks to Tammy. Her knowledge and experience in this industry really does shine though at each obstacle. Her ideals were fresh and it wasn't hard to stay on the same page. Our budget was really important to my FI and she was in regular contact with him about it, keeping him up to date with what money was going where. Which of course only made it less stressful on him. Overall I don't think we could have picked a better planner. Her ideas that helped us keep under budget really was a LIFE SAVER! The day of coordinator was seamless and any hiccups were dealt with right away. I honestly don't think we could have gotten married with out her and her team! 🙂 Really amazing experience!!! Tammy, Thank you for everything! You are amazing!!


Rachel – Bride
Tammy and her staff were absolutely stellar! They assisted me in planning and then took over the execution of our wedding day. I honestly didn't have to think about a thing on our wedding day except getting glammed up and arriving on time! Tammy and her team took care of every detail. Our wedding day was perfect...and the perfect reflection of us as a couple thanks to Special Moments! You are crazy to hire anyone else!!!


Judy – MoB
Tammy and her crew were wonderful to work with. We had an outdoor wedding on a very rainy weekend. Tammy helped us make some last minute changes to accommodate 220 guest. We were able to have a beautiful ceremony and kept everyone dry. She also made the reception under the tents wonderful. A great time was had by all.&


Shaun – Groom
We started the wedding planning process without a wedding consultant and found it to be difficult and very stressful. The single best decision we made was to hire Tammie at Special Moments. She took much of the stress out of the process and ensured that our special day was indeed very special! She did much more than the contract stipulated and was a bargain in our estimation. Believe me, there is no substitute for peace of mind. She is worth the price!