Wedding Venue Wednesday: Wyndham Grand Clearwater Beach
This month's Wedding Venue Wednesday features the spectacular Wyndham Grand Clearwater Beach. It's one of the beautiful resorts along Clearwater Beach, where you'll find our Special Moments Event Planning team on any given weekend.
The Wyndham Clearwater Beach is ideal for weddings, whether you are a local or planning a destination wedding. It's a luxurious getaway for couples and friends alike.
Wyndham Grand Clearwater Beach Amenities
This incredible hotel is steps off of Clearwater beach. The hotel, built in 2017, has 343 luxuriously appointed guest rooms and plenty of wedding and event space.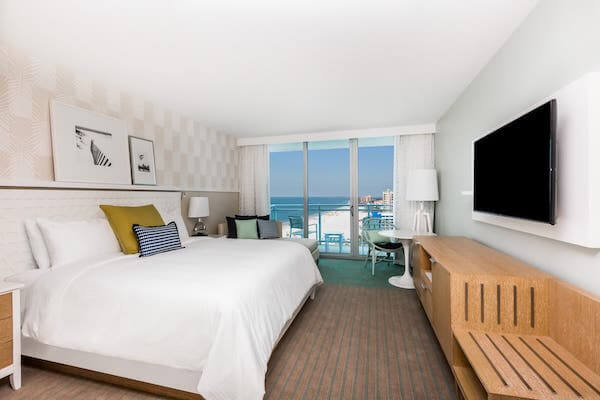 The hotel offers guests several great food and beverage options with views of the Gulf of Mexico and spectacular food. From beautifully appointed hotel rooms with incredible views to the spa and fabulous pool, the Wyndham offers tons of options for a wedding weekend.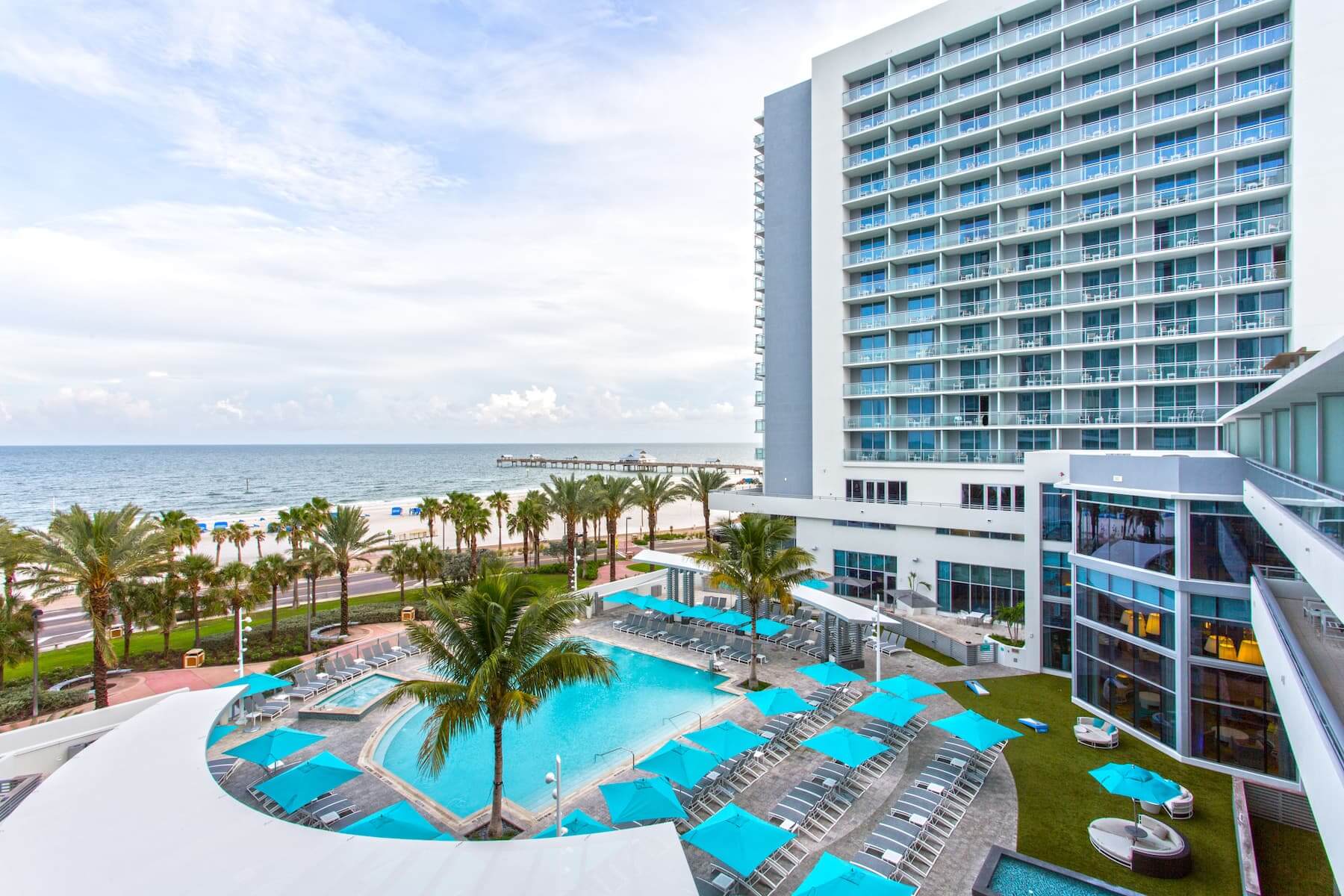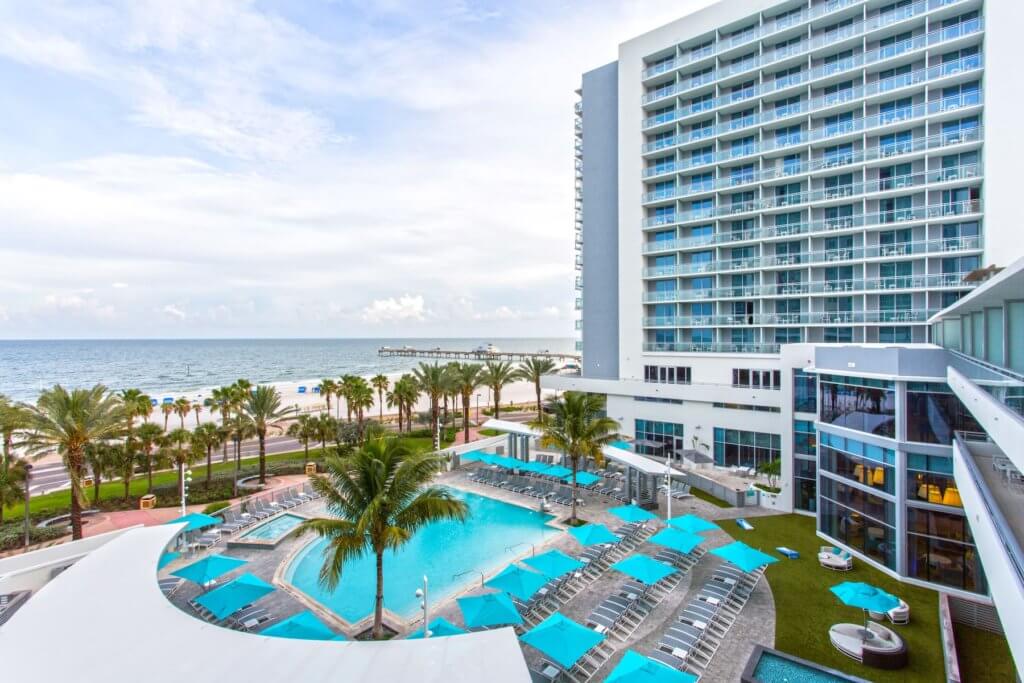 Weddings and Events at the Wyndham Grand
The Dunes Ballroom, the hotel's largest, can accommodate up to 600 guests for an incredible seated dinner. However, the ballroom can also be divided to feel comfortable for small gatherings as well.
The hotel is modern and has state-of-the-art touches like chandeliers that change color to add an elegant touch to your wedding décor.
Our team always finds that the food is fantastic and the staff is friendly, professional and on point.
And, the resort's fabulous modern staircase is the perfect location for your first look, flooded with lots of natural light from the floor to ceiling windows.
This beautiful, modern hotel is a must-see when considering a luxurious wedding in Clearwater Beach!
Photos, Weddings, and Special Moments Event Planning Blogs
Be sure to check out our blogs from Lakiska and Robert and Alex and Ethan's beautiful weddings at the Wyndham Grand Clearwater Beach!
Unless otherwise noted, photos are from the Wyndham Clearwater Beach website.
Planning a wedding?
Whether you are a Tampa Bay Area local or planning a Gulfside destination wedding, we have the creativity and connections to help you have the day of your dreams without all of the stress.
Planning an event?
We LOVE social events as much as we love weddings. From Wedding Showers to Reunions, we've done it all. It's all in the details and we've got you covered.
Planning a trip?
Need a weekend getaway during your wedding planning, time away with your family or help planning your honeymoon? We're happy to help!