Alyssa and Jason's beautiful wedding at The Don Cesar on St. Pete Beach was absolutely a day filled with sunshine! This incredible couple and their families were a pleasure to work with.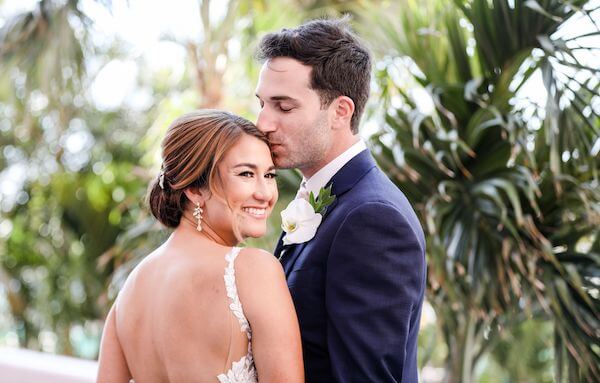 About Her
For Alyssa and her bridal party, the day started at her Mom's house. There they spent the morning having some fun, getting ready, and having wedding details photographed before heading to the Don Cesar.
About Him
Meanwhile, at the resort, Jason spent the morning with the guys.  After getting ready and a few short toasts, it was nearly time to see his beautiful bride-to-be!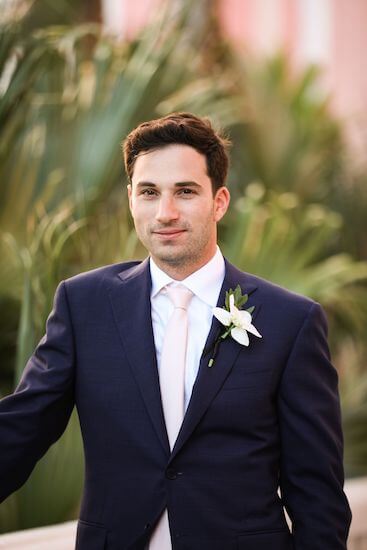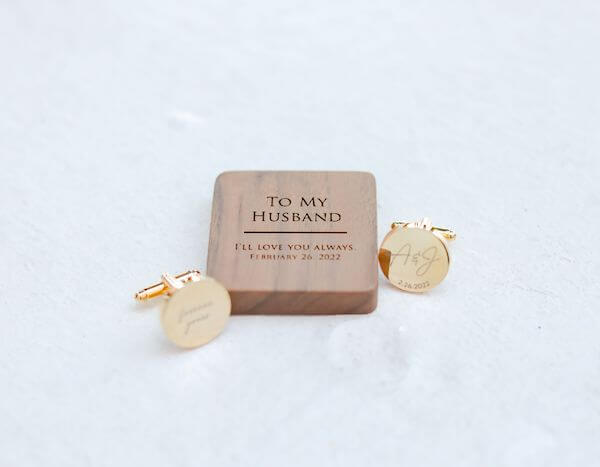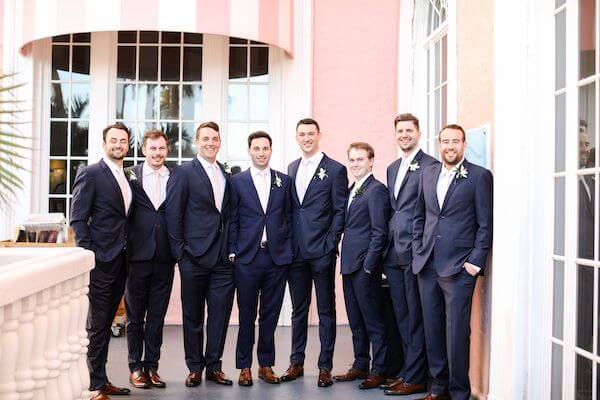 A Little Time With Dad
After some time with the ladies, and a few portraits, it was time for Alyssa to see her dad. The two spent a little time together before seeing her husband-to-be.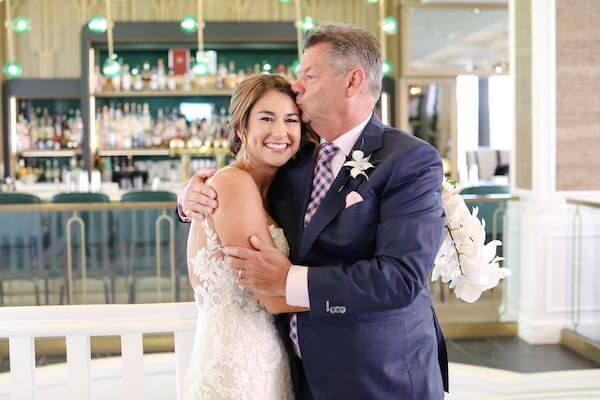 Its Time For Their First Look
It was finally time for the couple's first look session. And you know how much our Special Moments Event Planning team LOVES first looks.
This one certainly did not disappoint. The weather and setting were picture-perfect.
Family Time
Before their beautiful outdoor wedding ceremony, the couple gathered with their family for the ketubah signing. They then tucked away for a bit of time alone before their wedding ceremony.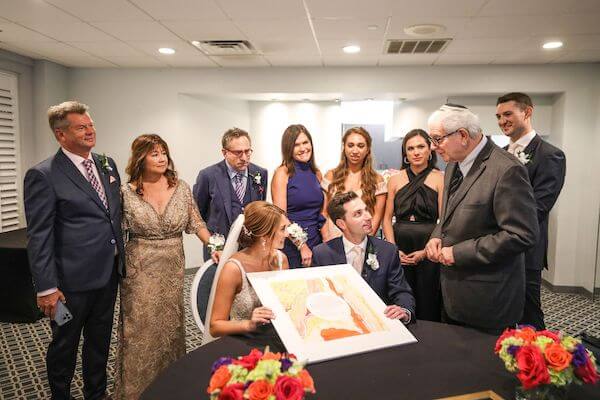 How Deep Is Your Love?
It's clear to see how much in love Alyssa and Jason are. 
Jason stood under the floral-draped chuppah, surrounded by family and friends. It was easy to see the exact moment when Alyssa, escorted by her father, made her entrance to Canon in D.
The two exchanged wedding vows in a traditional wedding ceremony before sealing their vows with a kiss and the breaking of a glass.
We love their choice of Here Comes The Sun by The Beatles as their recessional song!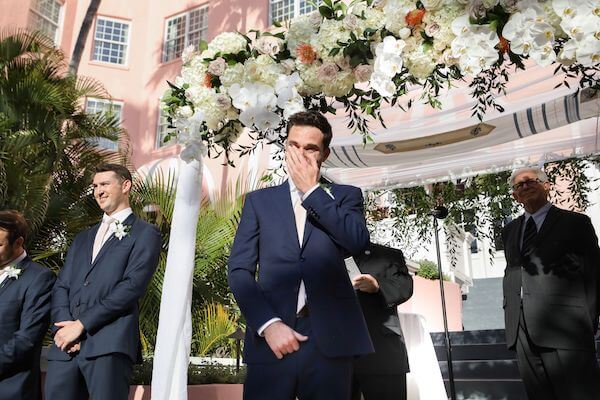 Cocktail Hour
With most of their wedding party and family photos taken earlier, the newlyweds could join their guests for cocktail hour.
Dance The Night Away
Inside the ballroom, everything was in place for a fabulous night filled with incredible food and live music. 
Guests entered the ballroom, filled with tables draped in white linen and decorated with personalized table numbers and lush arrangements of tropical greenery and white orchids.  
The couple's modern white ruffled wedding cake was decorated with fresh flowers and a little pop of color.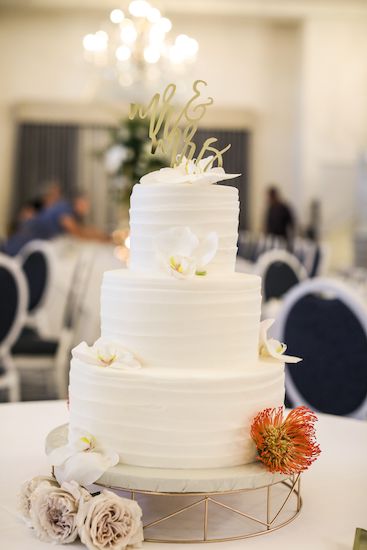 Making their way into the ballroom, the couple took to the dance floor for their first dance to How Deep Is Your Love by the Bee Gees.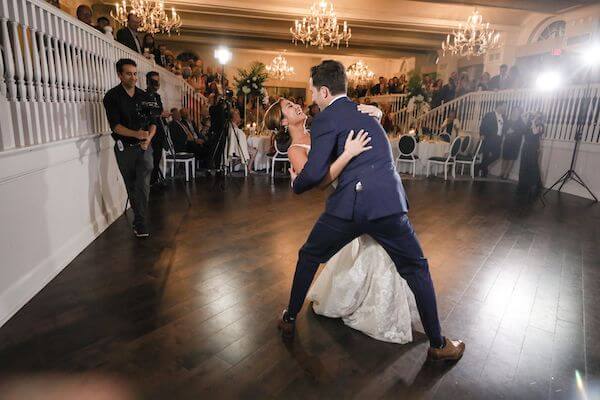 A tremendous hora, touching toast, and a delicious multi-course dinner preceded the couple cutting their wedding cake and dancing the night away.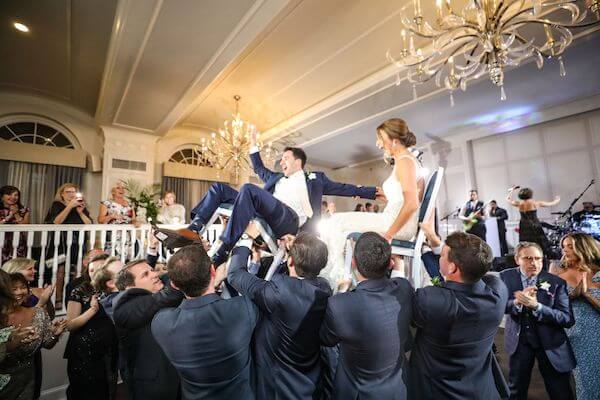 But, There's More!
We love Alyssa and Jason's wedding video trailer. It beautifully captures all the special moments of the day.
Congratulations, Alyssa and Jason! We wish you a lifetime of sunshine and happiness.
Oh, by the way, if Alyssa's Maid of Honor looks familiar. Our Special Moments Event Planning team worked with Christina and her husband, Kyle, on their wedding a few years ago.
St. Pete Beach Wedding Team
St. Pete Beach Wedding Venue: The Don Cesar
Wedding Planning: Special Moments Event Planning
Hair and Makeup: Femme Akoi Beauty Studio
Wedding Photography: Lifelong Photography Studio
Videography: Media Tree Studios
Floral:  The Brides Bouquet
Entertainment: Wiley Entertainment – None Other
Rentals / Photo Booth: Southern Event Rentals
Wedding Cake: Chantilly Cakes
Transportation: Star Trolley
Seating Chart, Menu Cards, and Signage: Special Moments Event Planning
Planning a wedding?
Whether you are a Tampa Bay Area local or planning a Gulfside destination wedding, we have the creativity and connections to help you have the day of your dreams without all of the stress.
Planning an event?
We LOVE social events as much as we love weddings. From Wedding Showers to Reunions, we've done it all. It's all in the details and we've got you covered.
Planning a trip?
Need a weekend getaway during your wedding planning, time away with your family or help planning your honeymoon? We're happy to help!