An Epic Saint Petersburg Wedding
A little over a year ago our Special Moments Event Planning team started working with Christina, Kyle and their families on what we were all sure would be an incredible wedding.  This late February wedding, in St. Petersburg, was absolutely one for the history books.
The kind words of Christina's mother, Linda, capture our relationship, the trust they put in our team, and the work that goes on behind the scenes.
Tammy and her wedding planning team did a phenomenal job with our daughter's wedding!!! WE started working with Tammy about one year in advance and can honestly say that there was no possible way we could have done it without her expertise! The wedding was over 350 people. She is a very knowledgeable wedding planner and was able to recommend the best vendors: caterer to flowers to videographer to Photobooth, etc. She pays a lot of attention to details that the bride and her family would not even know about. She formulates an extensive timeline for the wedding day and was able to keep us all on time and into the reception. Whether you are doing a small or large wedding, Tammy can expertly get the job done! WE Highly Recommend Special Moments to anyone who needs a great wedding planner!!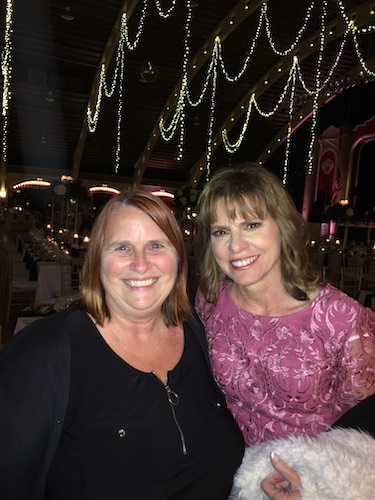 This incredible wedding film captures Christina and Kyle, the love of their family and friends, and how spectacular this wedding was.
Christina and her wedding party spent the morning getting ready, enjoying some champagne, and having some fun. To say that her friends were blown away by how beautiful Christina looked might be an understatement. Wearing her hair down and pulled back on one side perfectly complimented her gorgeous form-fitting lace gown with cap sleeves. Her spectacular red, pink, and blush bouquet set the tone for all decorative design elements.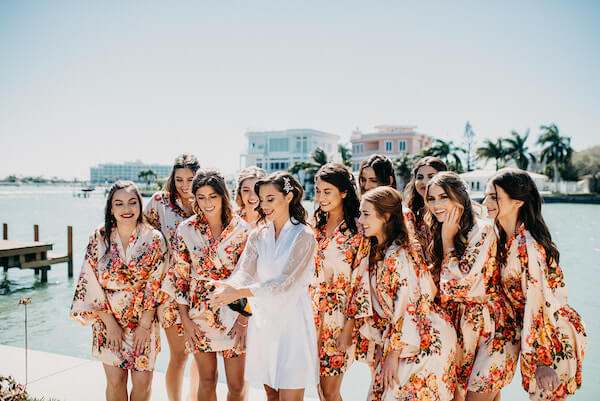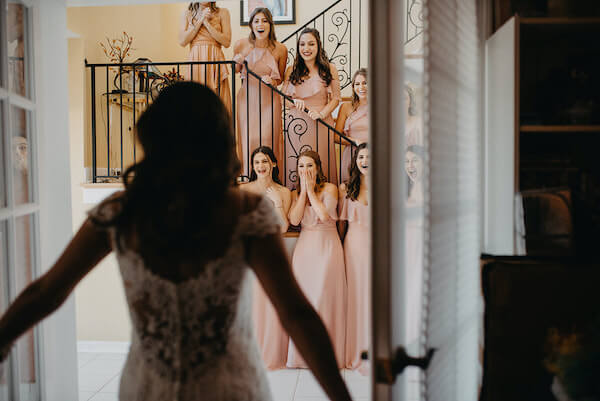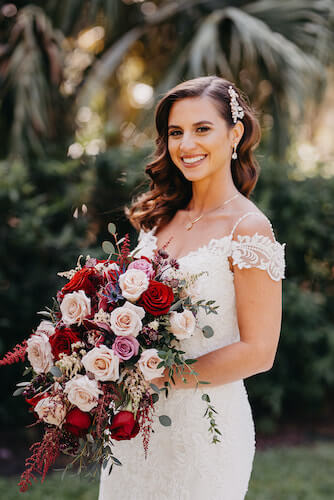 Don't look!
In one of the most interesting touches we've ever seen, Kyle, Christina, and both wedding parties rode together for the couple's first look and to the church.
Kyle was blindfolded and lead onto the trolley by his groomsmen where he sat side by side with his bride, but never able to see her!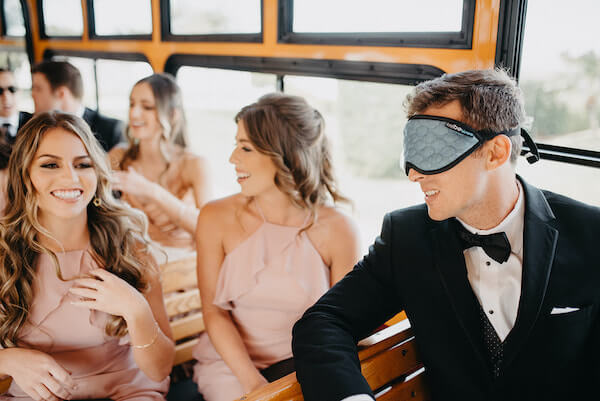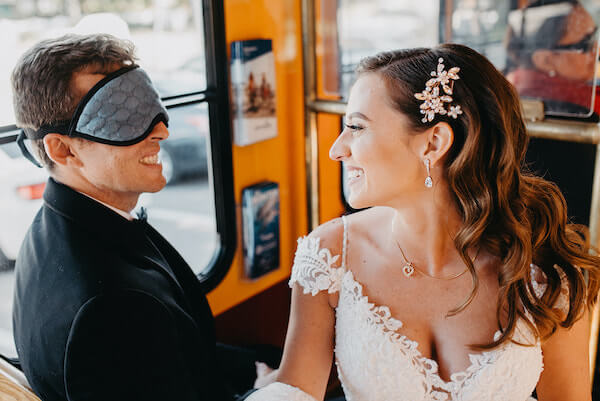 NOW, you can look!
Once they arrived at their destination, Kyle was put in place and anxiously awaited his bride's arrival. We're not sure which is more telling of the day, Kyle's look of anticipation or Christina's ear to ear smile as she approached him.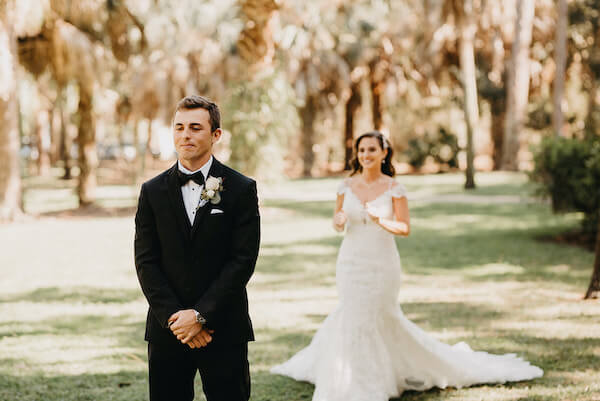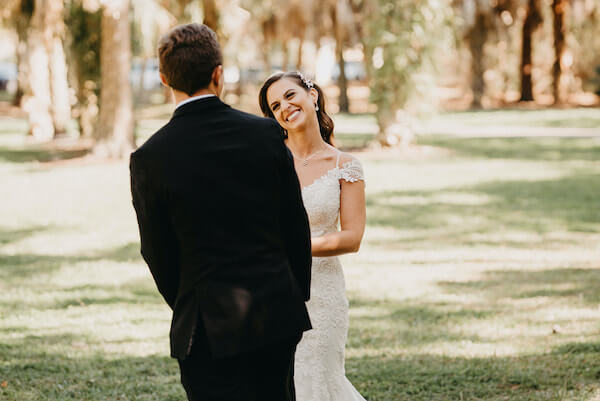 Each of the wedding parties did some group photos in the park before making their way to the church for a traditional Greek Orthodox wedding ceremony.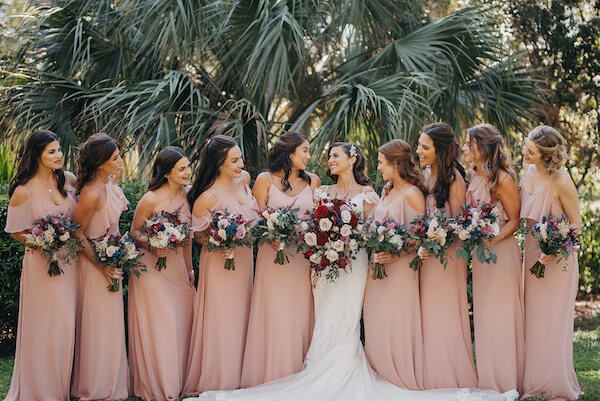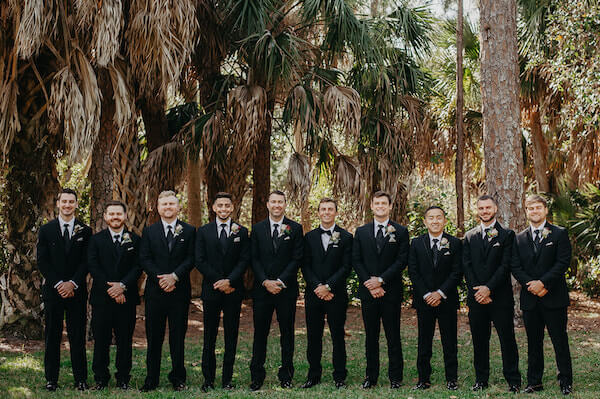 "Start every day with love."
The priest's advice to the bride and groom was to 'start every day with love.' This is absolutely a look of love on Kyle's face as Christina, escorted by her parents, made her way down the aisle. The Greek Orthodox wedding ceremony that followed was steeped in tradition, and the couple was surrounded in love.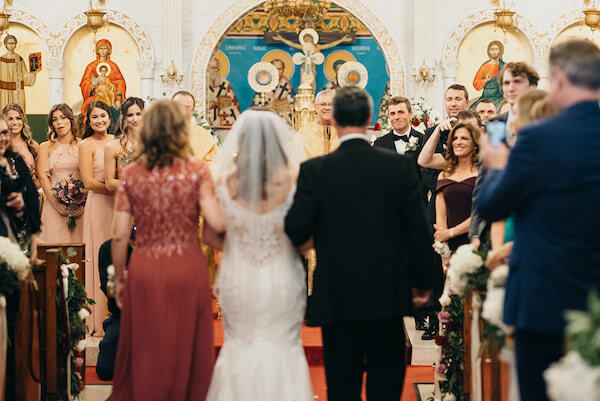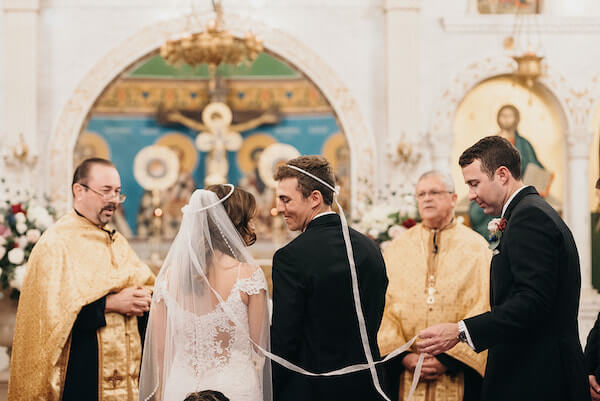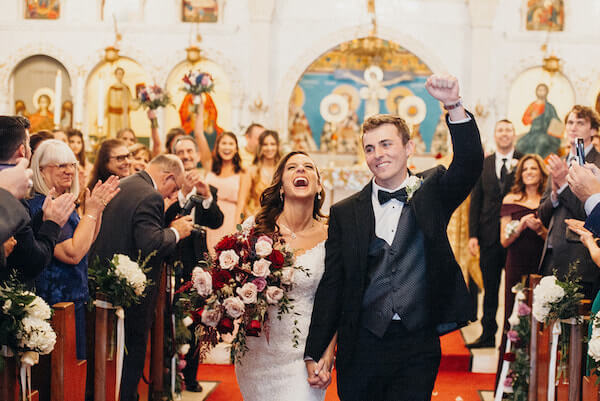 An iconic Saint Petersburg wedding reception
In downtown Saint Petersburg, the Coliseum, built in 1924, has a rich history and the place to design a one-of-a-kind wedding with enough space for 350 guests to dance the night away.
The event space was designed with a head table at one end, facing the enormous stage that held both a band and an ensemble playing traditional Greek music.
Nearly forty tables of various sizes were set with gold chivari chairs, and unusual collections of candles and flowers on gold risers, and in gold urns.  Red, pink, and white flowers floated overhead and down the tables' length while twinkling lights hanging from the domed ceiling created a shower of stars.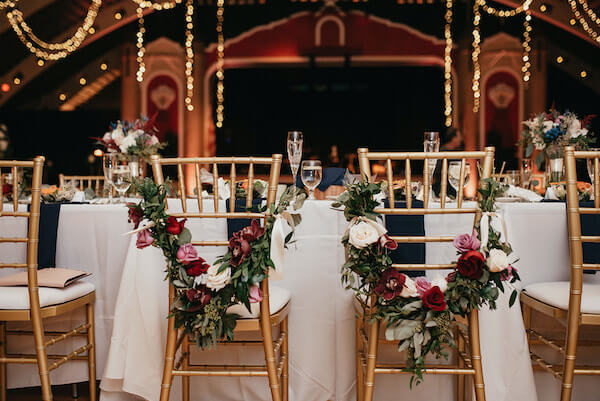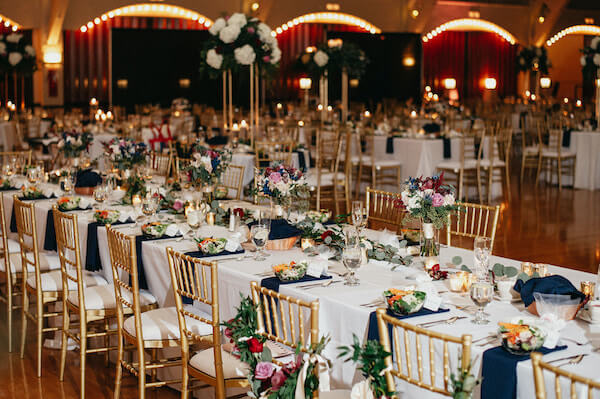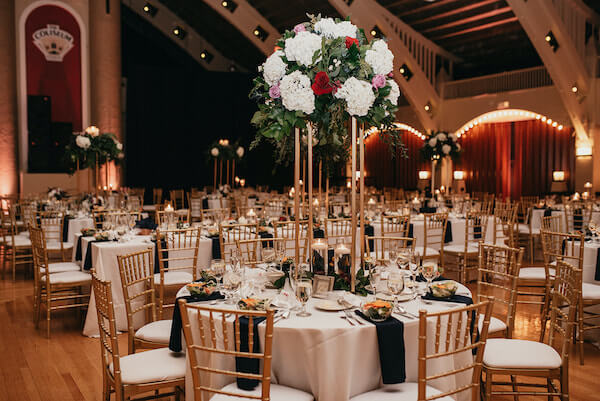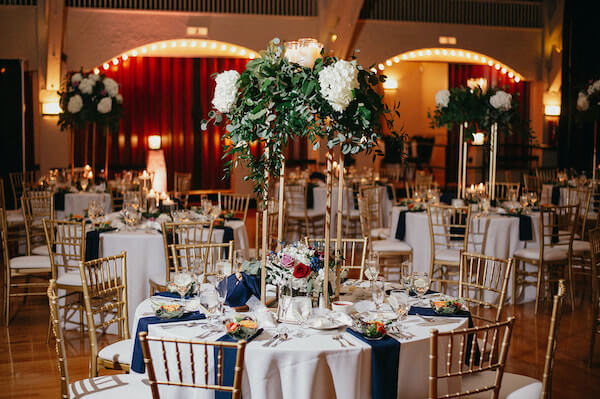 Nothing warms a wedding planner's heart more than for a bride to see her vision come to life and burst into happy tears.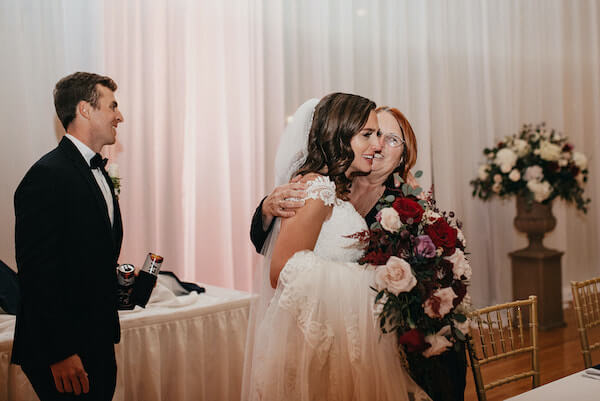 Christina and Kyle began the evening with their first dance to 'All Your'n" by Tyler Childers. The evening was filled with incredible parent dances, touching toasts, and a jam-packed dance floor. Greeks and non-Greek alike filled the dancefloor for some traditional Greek dancing.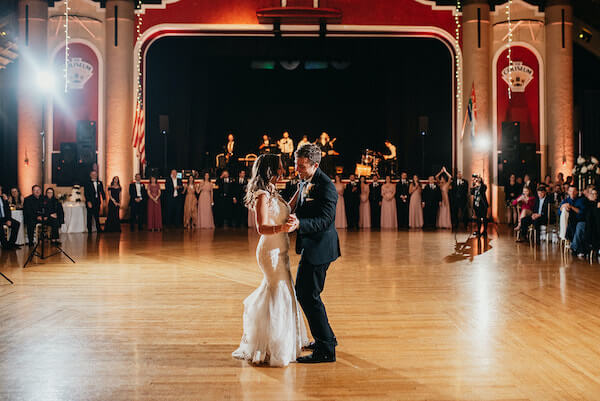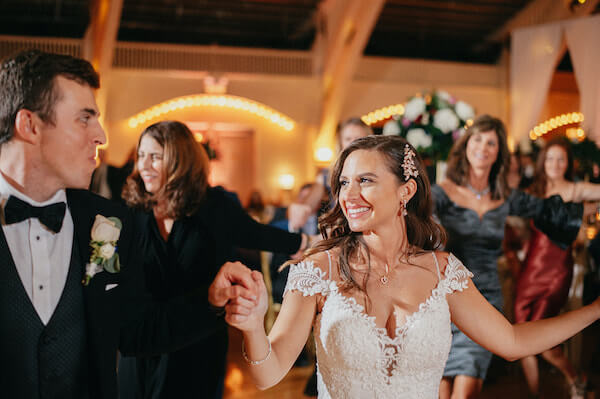 Bulleit, Baklava and Fun
When the groom's last name is synonymous with great bourbon, a signature cocktail is absolutely necessary. Practically anyone who wasn't drinking Bulleit Lemonade had a drink in Christina and Kyle's custom koozies.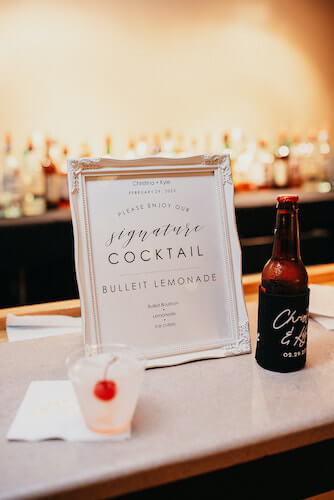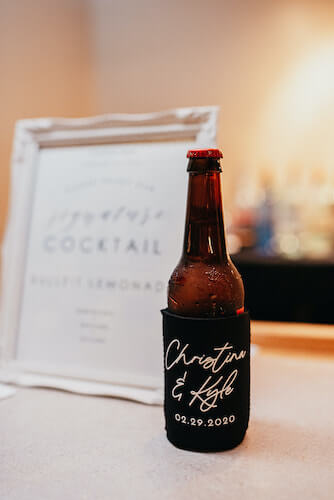 From the incredible photo booth to bags filled with sweet candy-coated almonds, and fabulous Greek pastries and beautiful three-tiered wedding cake decorated with deep burgundy orchids, no detail was overlooked. This wedding was indeed one that family and friends will talk about for some time to come.
Congratulations Christina and Kyle, we wish you a lifetime of love and happiness.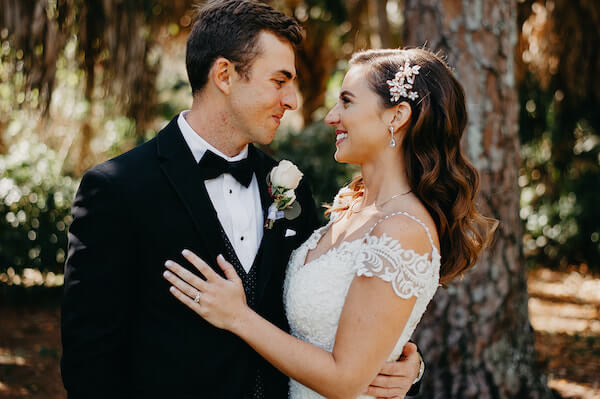 The Team
Thank you to all of the incredible professionals who brought this dream wedding to life.
Saint Petersburg Wedding Ceremony: Saint Stefanos Greek Orthodox Church
Saint Petersburg Reception Venue: Saint Petersburg Coliseum
Hair & Makeup: Michele Renee The Studio
Floral Design: The Brides Bouquet
Wedding Catering: Delectables Fine Catering, Inc
Rentals & Uplighting: Gabro Event Services
Wedding Photographer: McNeile Photography
Wedding Videography: Movie Magic Productions
Band: Bay Kings Band
Transportation: Clearwater Jolley Trolley
Photo Booth: Boone's Professional Events
Wedding Cake: Publix
Planning a wedding?
Whether you are a Tampa Bay Area local or planning a Gulfside destination wedding, we have the creativity and connections to help you have the day of your dreams without all of the stress.
Planning an event?
We LOVE social events as much as we love weddings. From Wedding Showers to Reunions, we've done it all. It's all in the details and we've got you covered.
Planning a trip?
Need a weekend getaway during your wedding planning, time away with your family or help planning your honeymoon? We're happy to help!