Wedding Venue Wednesday: Tampa's J.C. Newman Cigar Co
In case you missed it, last month, we launched a new Special Moments Event Planning blog feature – Wedding Venue Wednesday.
On the first Wednesday of each month, we'll showcase a new or unique wedding venue. We're focusing on those hidden gems you might miss unless you're in the know.
America's Oldest Family-Owned Cigar Factory
The 125-year-old, family-owned J.C. Newman Cigar Co is operated by the grandsons and great-grandsons of the founder and company namesake J.C Newman.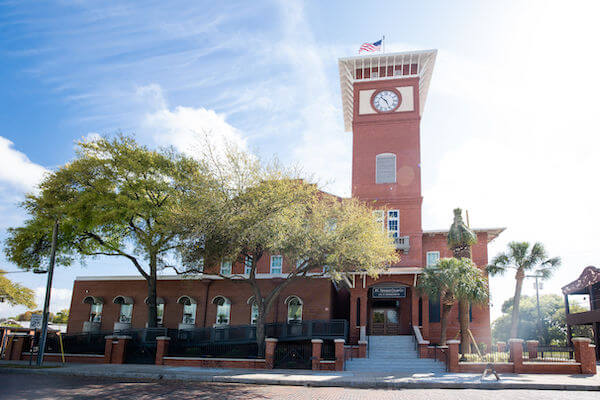 In Tampa, the company operates in the Cuesta-Rey Cigar Factory, known for its clock tower – El Reloj in Spanish. The Newman family relocated to Tampa in 1958 in Ybor City, the city's cigar district, acquiring the building and iconic cigar brand from the Cuesta family.
J.C. Newman Cigar Co

2701 N Sixteenth Street

Tampa, FL 33603
The block-long, red brick building perfectly blends an authentically Tampa space with all the modern amenities of a wonderful, intimate event space.
Ybor City Weddings and Events
The historic J.C. Newman Cigar Co building offers lots of options for Ybor City weddings and events.
Full-day rentals for weekend weddings are affordable, with the space available from 10 AM until midnight! The rental includes the building's 2nd-floor main event space, which includes – banquet and cocktail tables, chairs, audio-visual equipment, and on-site parking, as well as an event facility manager.
Just outside of the event space is a cute multi-media display talking about Tampa's cigar-making and Cuban heritage.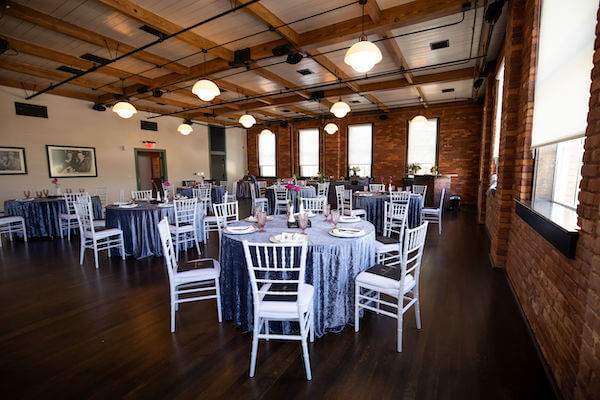 J.C. Newman Cigar Co Museum and Factory Store
Additionally, you can add on access to the first-floor Museum and Factory Store. A fun place for your cocktail hour, guests can learn about cigar making, Tampa history, and even purchase some premium cigars. The event space is uniquely Tampa!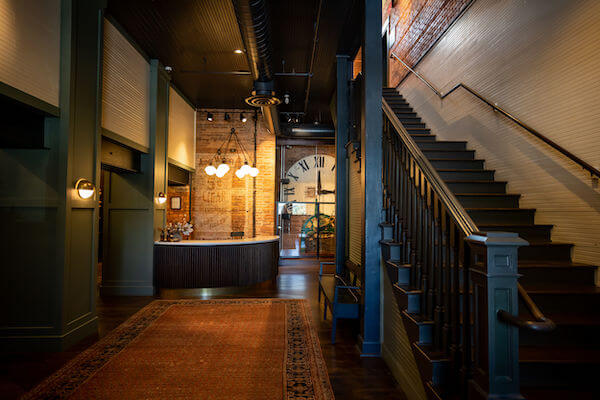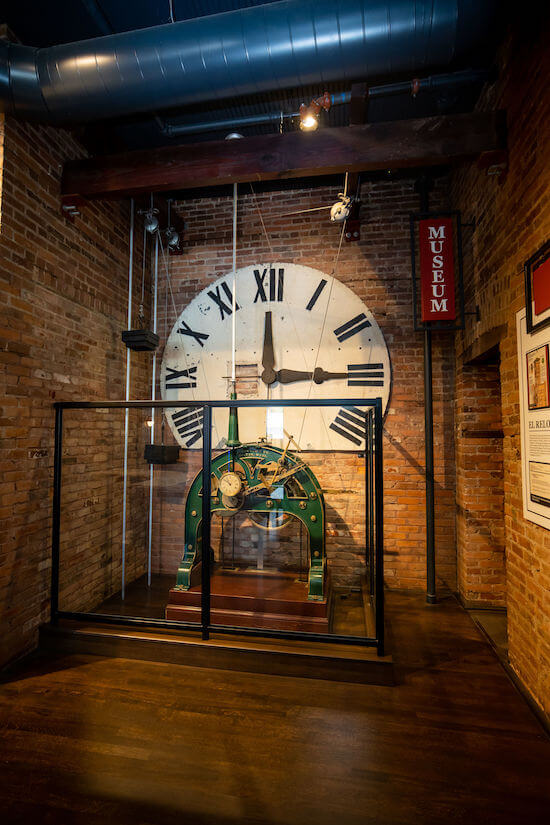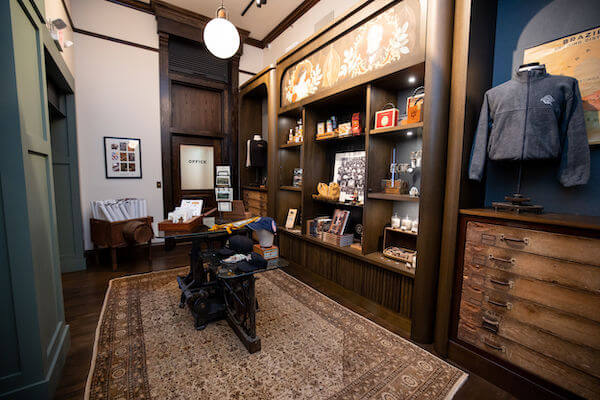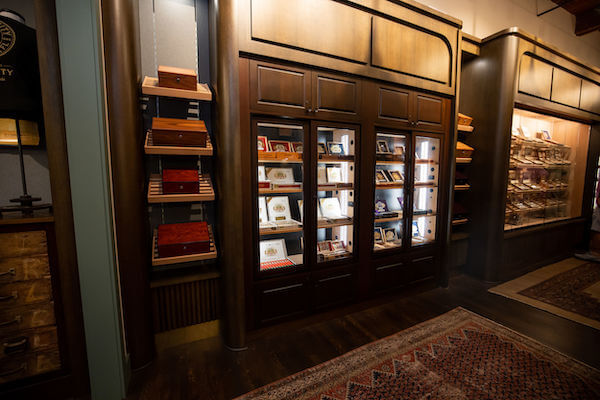 Don't Miss the 3rd Floor
We also highly recommend adding on the 3rd Floor Hand Rolling Factory and Lounge. This can be the ideal location for hosting your on-site wedding ceremony! It also works well for a cocktail hour if your wedding ceremony is off-site. The wood-paneled room, authentic hand-rolling stations will be a hit with your guests.
Definitely ask about adding on a cigar roller for your event. You'll be amazed by the way cigars are crafted.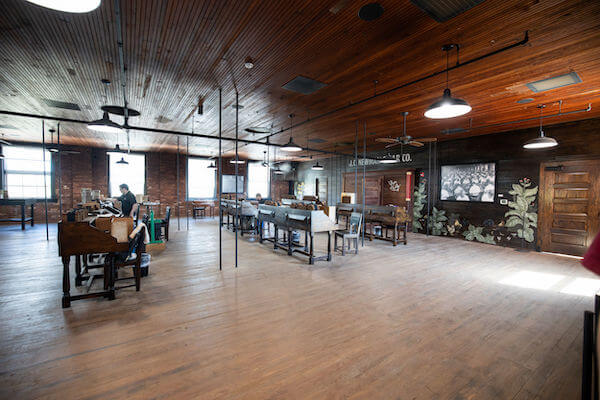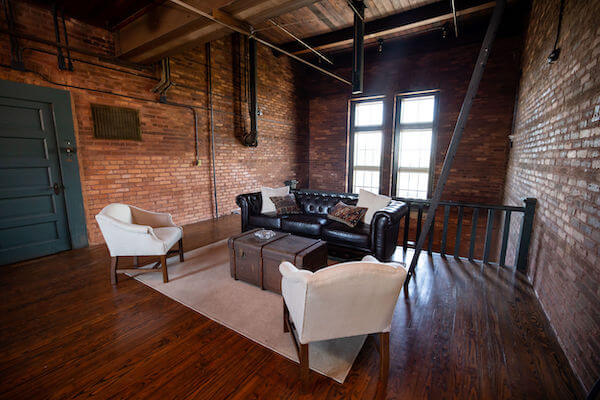 Weeknight Events
Beyond weekend weddings, the J.C Newman Cigar Co is available for evening events, Monday-Friday. We can absolutely see it used for a fabulous rehearsal dinner location. But, it would make the ideal location for a corporate event or milestone birthday celebration for that cigar lover in your life.
We had the best time touring the factory with our Association of Bridal Consultants group. The staff could not have been any nicer.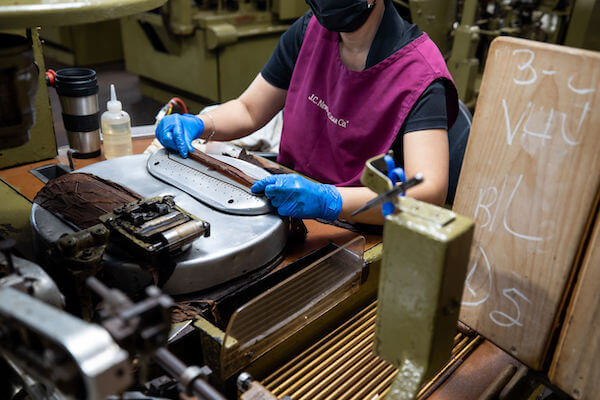 Find out more about this incredible Tampa wedding and event venue by contacting the J.C. Newman Cigar Co team at [email protected]. Or check out the J.C. Newman Cigar Co website.
Thanks to Love Asha Photography for sharing her images of our networking event.
**Unless otherwise noted all images are by Love Asha Photography.
Planning a wedding?
Whether you are a Tampa Bay Area local or planning a Gulfside destination wedding, we have the creativity and connections to help you have the day of your dreams without all of the stress.
Planning an event?
We LOVE social events as much as we love weddings. From Wedding Showers to Reunions, we've done it all. It's all in the details and we've got you covered.
Planning a trip?
Need a weekend getaway during your wedding planning, time away with your family or help planning your honeymoon? We're happy to help!