Waiting For You On Clearwater Beach
Danielle and Jeffrey's Clearwater Beach wedding was so adorable. Seeing how much fun they had together was amazing for our Special Moments Event Planning team. And how in love they are.
Let's Get Started
The bride and groom opted not to see each other before the wedding ceremony. 
So, Danielle started her day with the ladies. The photographers captured wedding details. The ladies had their hair and makeup done and had a little lunch.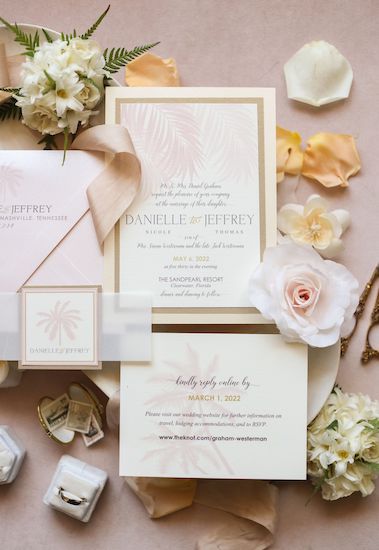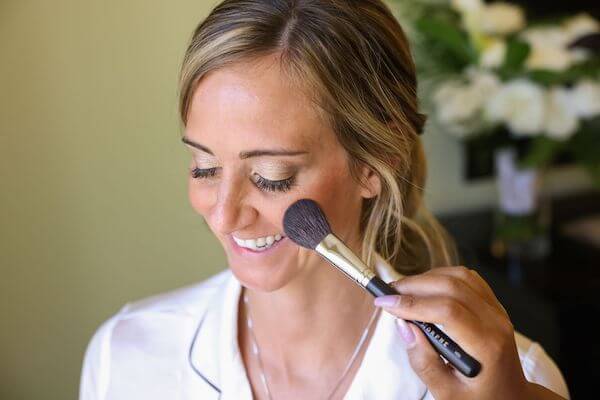 Jeffrey got ready and took some time for some portraits and a few photos with his family before he was tucked away. BTW, how much do you LOVE his tie?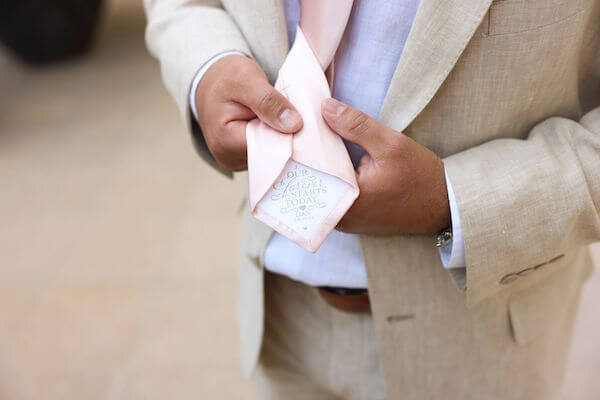 Danielle took time for a first look with her Dad and some photos before she was tucked away out of sight.
An Everlasting Love
Outside, on Clearwater Beach, all of the final details for the wedding ceremony were in place. White garden chairs were dressed with floral bouquets, and the aisle was framed with lush palm branches. At the end of the aisle, an arch was draped with soft flowing fabric and fresh flowers.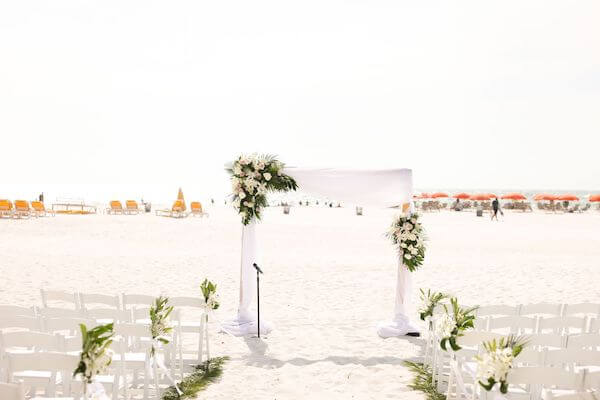 Jeffrey waited anxiously for his bride as Danielle, escorted by her Dad, made her way down the aisle to Pachelbel's Canon in D.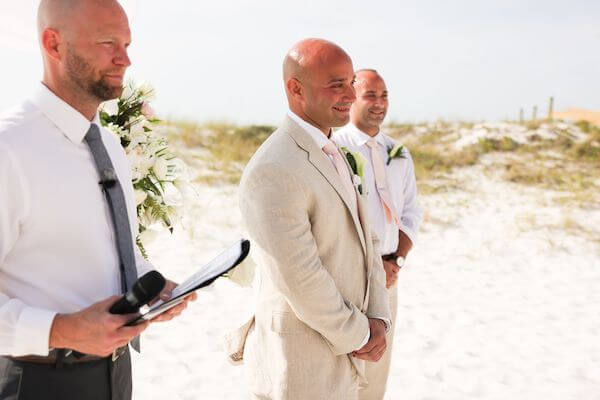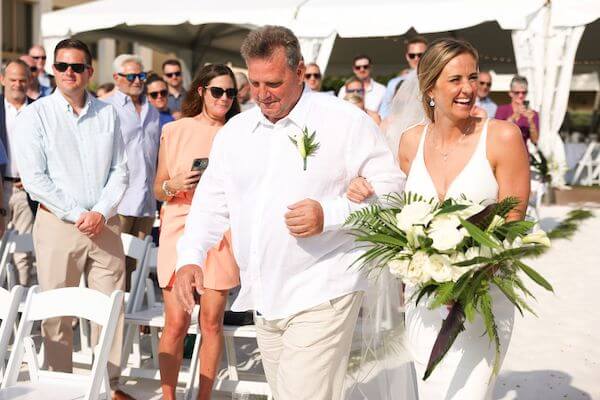 The couple, surrounded by family and friends, exchanged wedding vows and rings before making a grand exit to ¨This Will Be An Everlasting Love.¨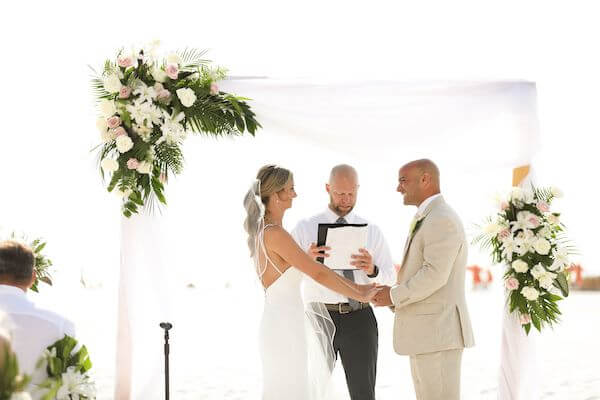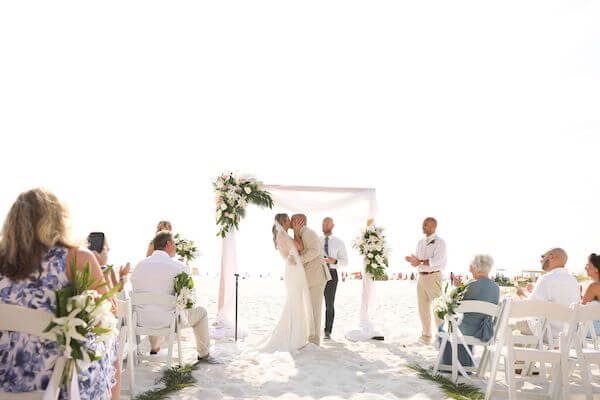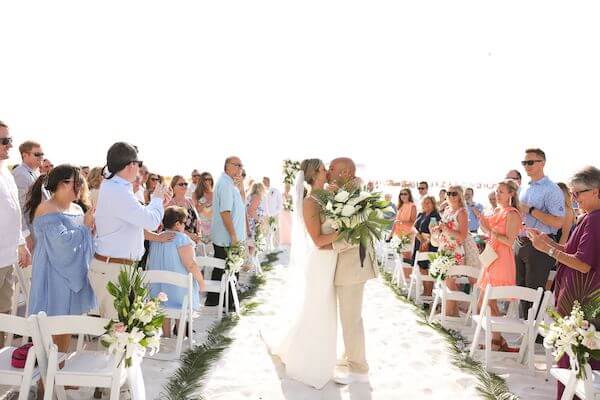 Cocktails, Lite Bites, and Time Alone
Following the wedding ceremony, guests enjoyed cocktails and hors d'oeuvres. Including Mini BLTs, Sesame Tuna Tataki with Wonton Crisp, Filet Mignon, Boursin Cheese En Croute, and Short Rib Empanadas with Chipotle Barbecue!
Meanwhile, it was time for the newlyweds to spend time alone and take incredible wedding portraits.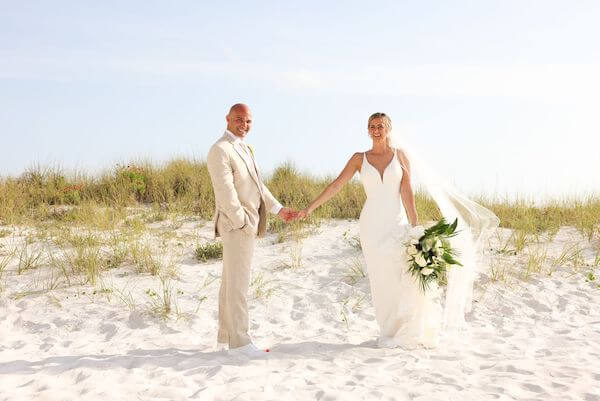 Dinner, Sunset, and Dancing
Across the lawn, under a beautiful tent, everything was in place for a night filled with delicious food and fabulous music.
The tables were draped with white linens and accented with greenery and white flowers. Pops of gold, candles, and custom menu cards were the perfect accent to the evening.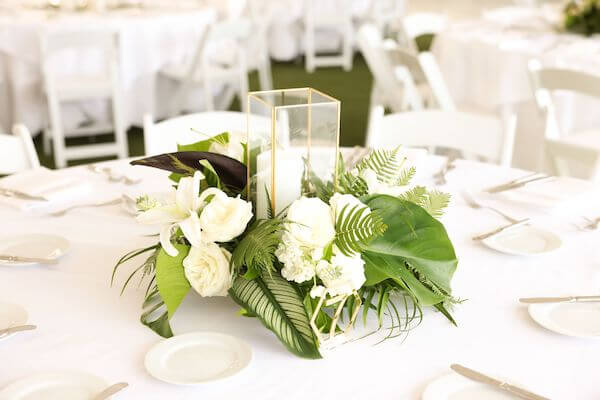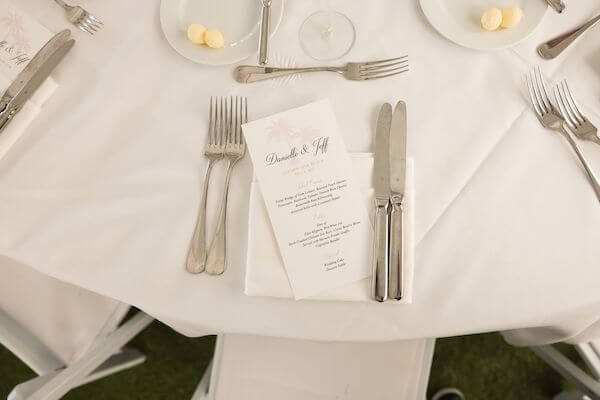 After an over-the-top entrance (sorry, you'll have to ask Danielle and Jeffrey to share those), the couple took to the dance floor for their first dance to ¨Waiting For You,¨ by Russel Dickerson.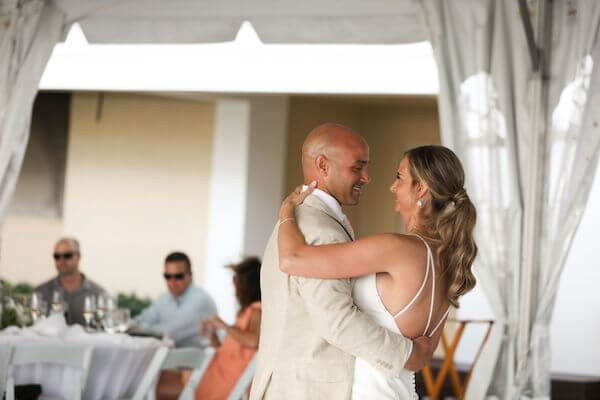 The bride's father kicked off the evening with the first of three toasts. A delicious multi-course dinner was followed by a private cake cutting by the bride and groom.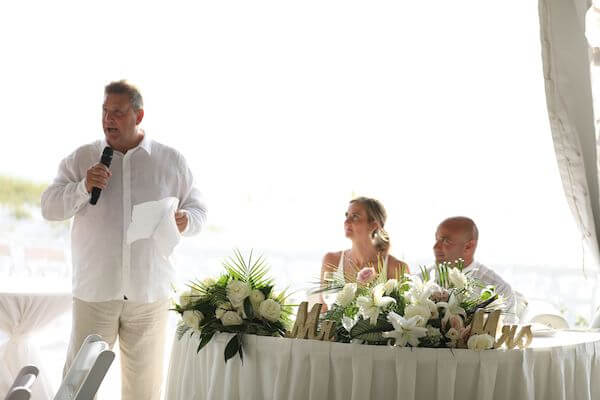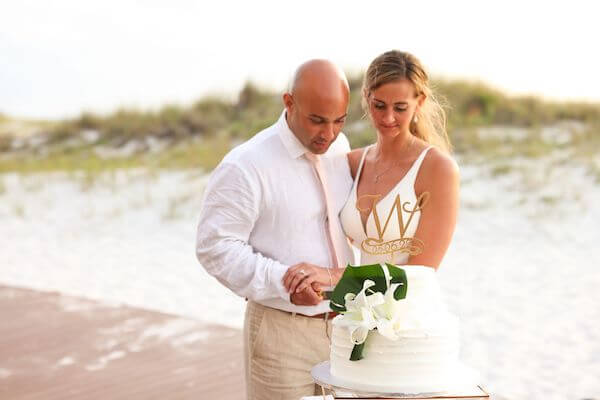 After taking to the dance floor again for special dances with their parents, Danielle and Jeffrey headed off for some sunset photos.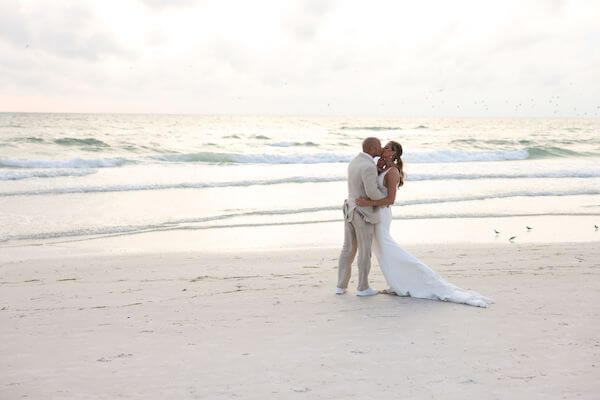 The newlyweds danced the night away, closing out the evening with ¨Don't Stop Believing!¨
Congratulations, Danielle and Jeffrey! It was a pleasure for our Special Moments Event Planning team to be part of your special day.
Clearwater Beach Wedding Team
Clearwater Beach Wedding Venue: Sandpearl Resort
Wedding Planner: Special Moments Event Planning
Hair and Makeup: Lasting Luxe Artistry
Photography: Lifelong Photography Studio
Florist: 2 Birds Events
Videography: Trinity Wedding Cinema
Draping / Rentals: Gabro Event Services
Entertainment: DeLeon Entertainment
Wedding Cake: Publix Clearwater Beach Island Way
Planning a wedding?
Whether you are a Tampa Bay Area local or planning a Gulfside destination wedding, we have the creativity and connections to help you have the day of your dreams without all of the stress.
Planning an event?
We LOVE social events as much as we love weddings. From Wedding Showers to Reunions, we've done it all. It's all in the details and we've got you covered.
Planning a trip?
Need a weekend getaway during your wedding planning, time away with your family or help planning your honeymoon? We're happy to help!