Unplugging, COVID-19 and FOMO
Unplugging at weddings is nothing new for our Special Moments Event Planning team. We've seen national publications talking about unplugged weddings, typically ceremonies, for the last five years or so.
Here's a piece from Huffington Post from 2016: Why You Should Consider An Unplugged Wedding (And How to Tell Your Guests)
The Good and Bad of Unplugging
Our Special Moments Event Planning team understands both sides of taking and sharing smartphone photos at weddings! Honestly, for us, it's entirely the preference of our couples.
Unplugging allows wedding guests to relax, enjoy, be present, and fully take in the experience. They get to enjoy being surrounded by family and friends.
The other HUGE part of unplugging comes with a shout out to the incredible photographers we work with. It's nice to see photos of the couple's entrance without a hundred heads, hands, and smartphones filling the aisle.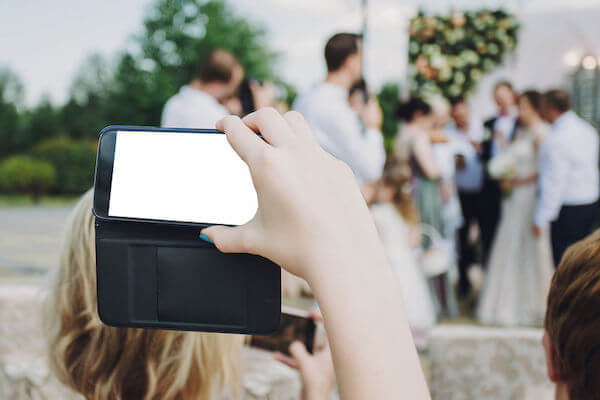 On the flip side, some couples love sharing on social media and often set up hashtags for their wedding, which is incredible too!
COVID-19 and FOMO
However, what we are seeing is that because of COVID-19, couples are not able to invite everyone they had initially planned. Planning in general is just more complicated due to COVID-19.
For many couples, having people that they couldn't invite to the wedding to see a flood of social media images is heartbreaking. They don't want to add any fuel that FOMO – fear of missing out!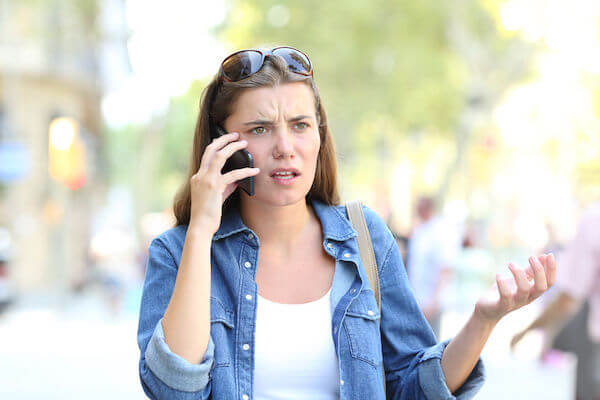 1
Having an unplugged wedding allows couples to control their narrative. They can offer live streaming to family members and close friends who might not have been able to attend. And additionally, they can tell people about the wedding and share sneak peeks as their photographer makes them available.
The Choice of Unplugging Is Completely Yours
We know there are pros and cons to unplugging and support our couples in any way possible.
If you choose to go unplugged, our Special Moments Event Planning team can assist with custom signage. They're pretty and simply urge your wedding guests not to take photos. and enjoy the wedding.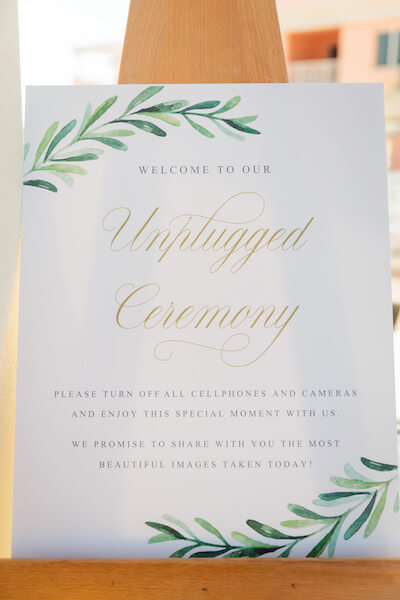 Additionally, we highly recommend that you include information on your wedding website and welcome letters. It's also a good idea to assign one or two friends from each side of the family to ask people not to take images.
Beyond that, it's also a good idea to share a sneak peek of your wedding photos as soon as you let people know about the wedding. Typically, your photographer can help you get a few images to share shortly after the wedding.
Let us know your thoughts and any questions you might have regarding sharing your wedding or going unplugged.
Planning a wedding?
Whether you are a Tampa Bay Area local or planning a Gulfside destination wedding, we have the creativity and connections to help you have the day of your dreams without all of the stress.
Planning an event?
We LOVE social events as much as we love weddings. From Wedding Showers to Reunions, we've done it all. It's all in the details and we've got you covered.
Planning a trip?
Need a weekend getaway during your wedding planning, time away with your family or help planning your honeymoon? We're happy to help!