Something Old, Something New, and Everything Fabulous
Something Old, Something New, Fabulous, and fun are the only ways to describe Sherry and George's unique Tampa Bay wedding.
Our Special Moments Event Planning team was hired for Wedding Day Management. It was fantastic to work with so many incredible vendors we know and love and to see this beautiful day come together.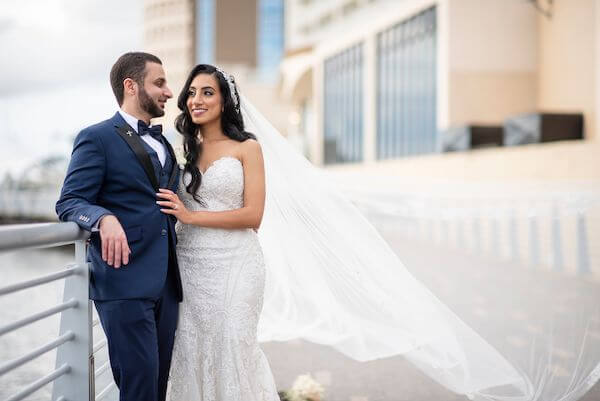 Today's blog will look a little different as we take you through something old, something new, as well as something fabulous, and a little fun!
Something Old
Sherry and George were married in a traditional Coptic Orthodox wedding ceremony. The Coptic Orthodox Church dates back to 42 A.D. with ancient Egyptian roots.
We love the uniqueness of the wedding ceremony where the bride and groom process together. The wedding ceremony also included a procession of the officiants, incense, gorgeous robes, and a crowning ceremony.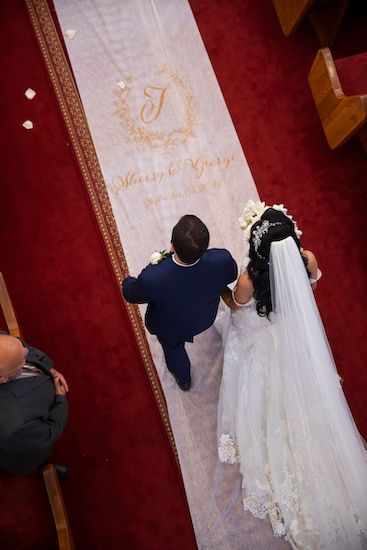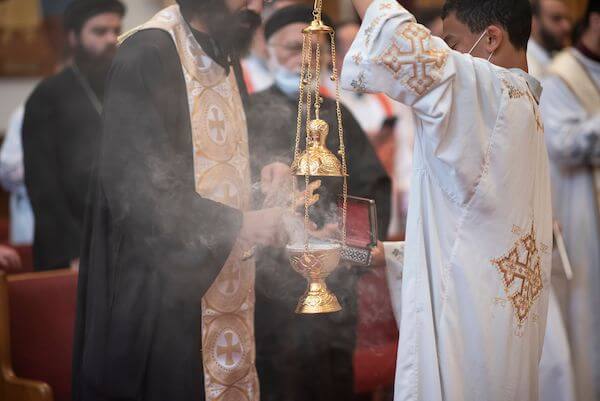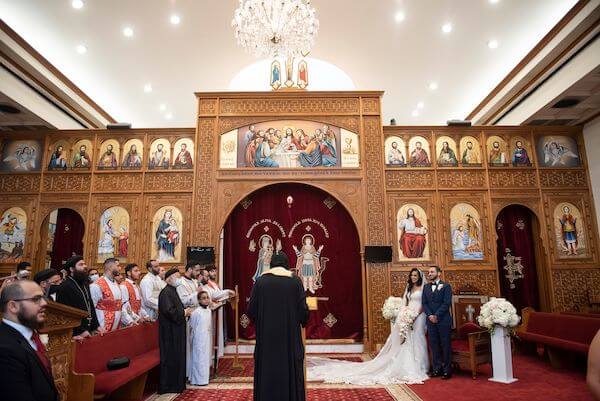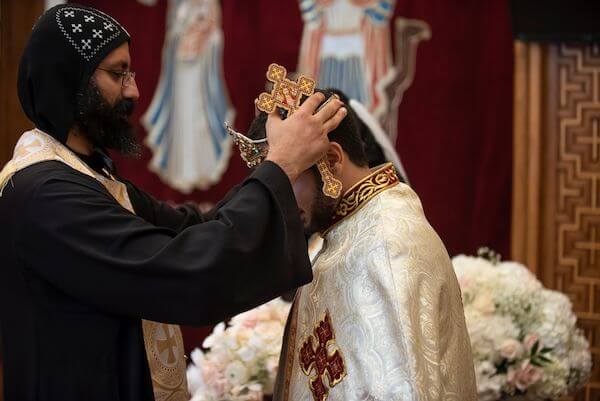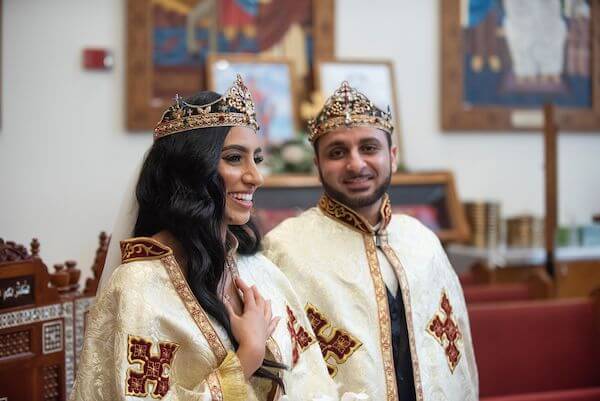 Their wedding ceremony's beauty, symbolism, and tradition created many special moments.
Something New
Anytime a couple incorporates their personality into their wedding adds new touches, and this couple took the groom's love of Star Wars to a new level.
From the Star Wars watch he received as a gift to the fantastic helmet that is part of traditional Mandalorian armor, groomsmen with lightsabers, and even a spectacular Star Wars themed grooms cake, they managed to infuse the day with lots of new touches.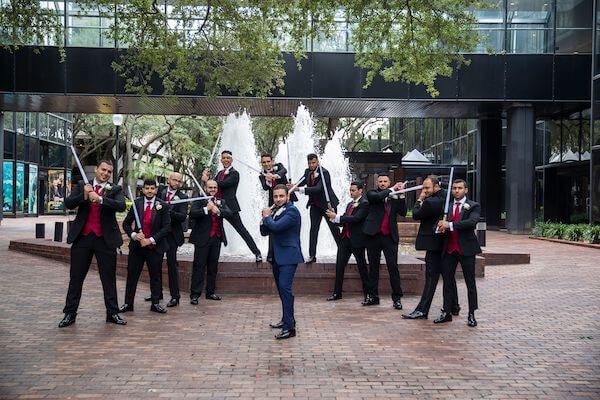 Something Fabulous!
Okay, the reality is the entire day was fabulous!
How adorable is the couple's first look? From the loving looks to George kissing Sherry's hand, it was everything a first look should be.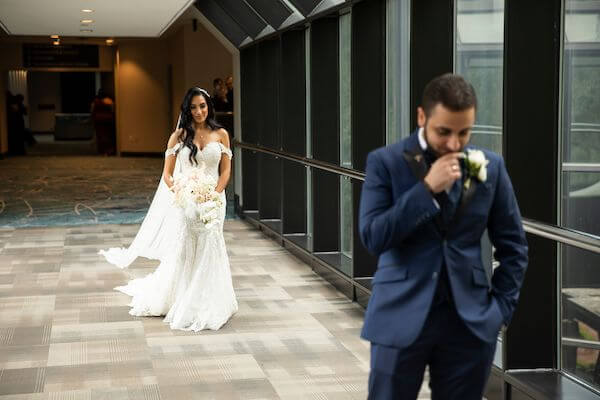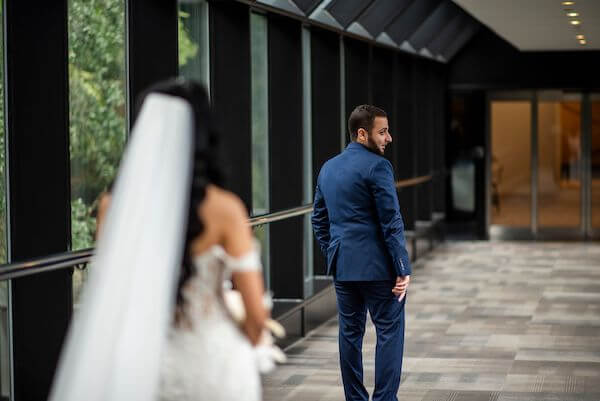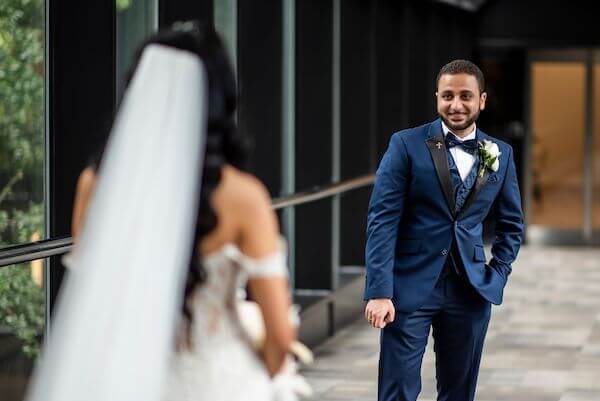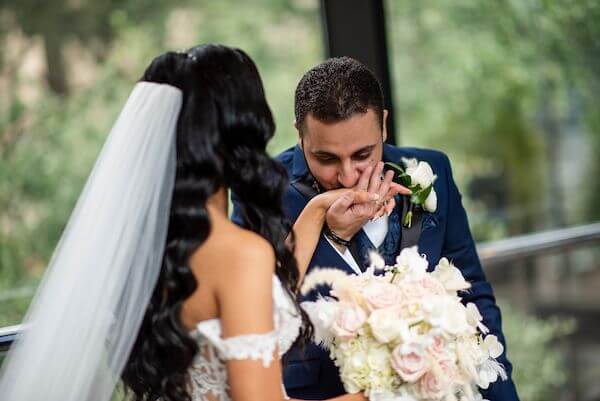 Fabulous is the only way to describe the newlywed's wedding reception. The décor in shades of white, cream, and gold with touches of pale pink was swoon-worthy.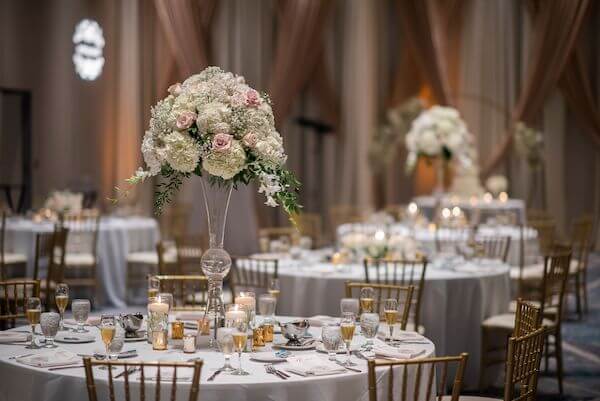 Framing the ballroom with elegant draping added an elegant flair. We especially loved the details surrounding the towering four-tiered wedding cake. The simplicity of the cake itself is complemented by the fresh flowers, candles, and the golden moon gate that framed it!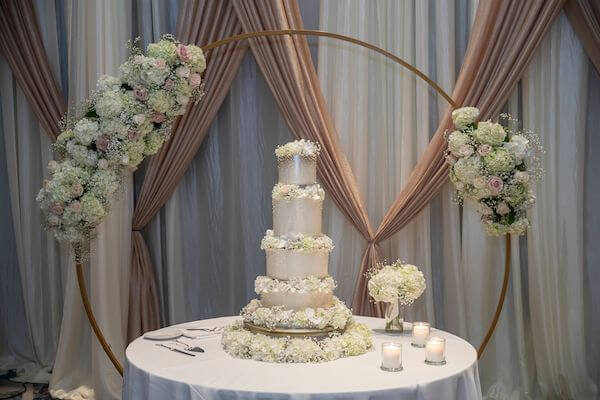 One fabulous moment few others saw was the bride and groom practicing their first dance and stealing a kiss while they took a peek at the reception décor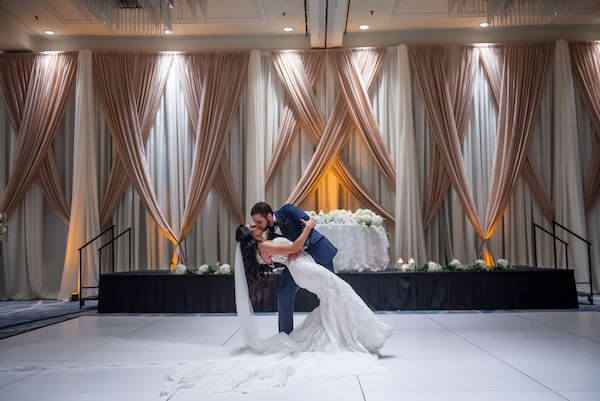 The couple's sweetheart table is fit for a king and queen! Every elegant detail came together to showcase this sweet couple!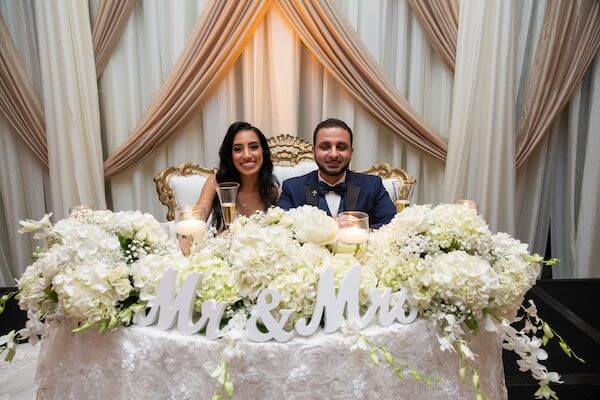 And Now For A Little Fun!
Let's start with George getting to cut his Star Wars-themed groom's cake with a lightsaber!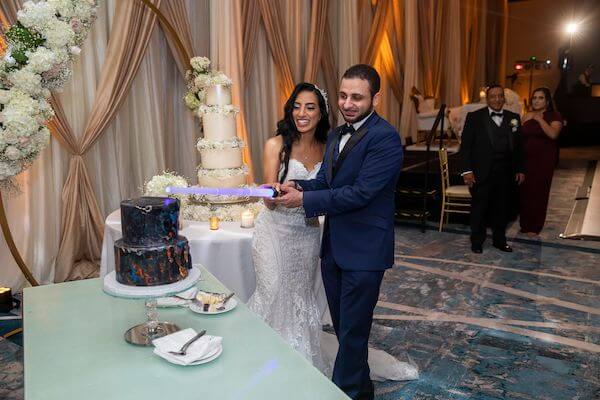 Follow that with the newlyweds led a traditional Second Line through the ballroom and outside the hotel for an incredible sparkler grand exit!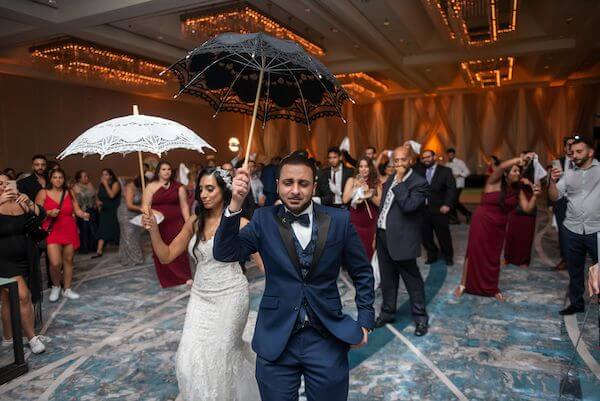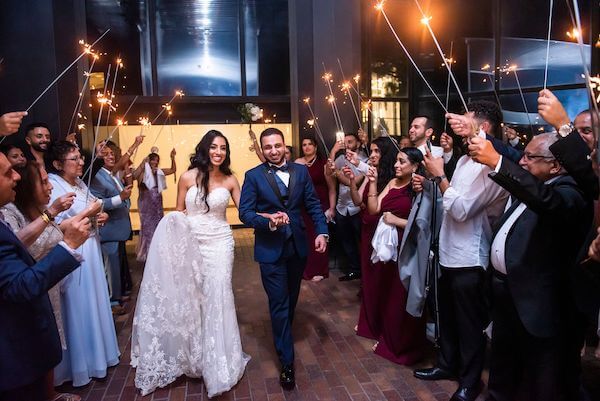 Yes, the day was THAT amazing! It was packed with many special moments, so here are a few more captured in their wedding video trailer!
Congratulations, Sherry and George!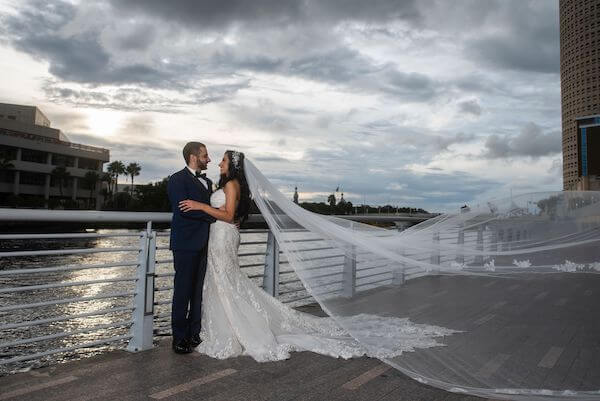 The Team
Clearwater Wedding Planner: Special Moments Event Planning
Clearwater Wedding Ceremony: St. Mary and St. Mina Coptic Orthodox Church
Tampa Wedding Reception: Hilton Tampa Downtown
Hair and Makeup: Cminerva's Looks
Floral Design: The Brides Bouquet
Wedding Photography: Roberts Imagery
Wedding Videography: Contessa Films
D.J.: Grant Hemond and Associates
Uplights/Drape: On The Move Productions
Transportation: L3 Limo
Wedding. Cake/Grooms Cake: The Artistic Whisk
Planning a wedding?
Whether you are a Tampa Bay Area local or planning a Gulfside destination wedding, we have the creativity and connections to help you have the day of your dreams without all of the stress.
Planning an event?
We LOVE social events as much as we love weddings. From Wedding Showers to Reunions, we've done it all. It's all in the details and we've got you covered.
Planning a trip?
Need a weekend getaway during your wedding planning, time away with your family or help planning your honeymoon? We're happy to help!