Sloan and Jacob's Tampa Garden Club Wedding
Our Special Moments Event Planning team had a fantastic time working with Sloan, Jacob, and their families on their Tampa wedding.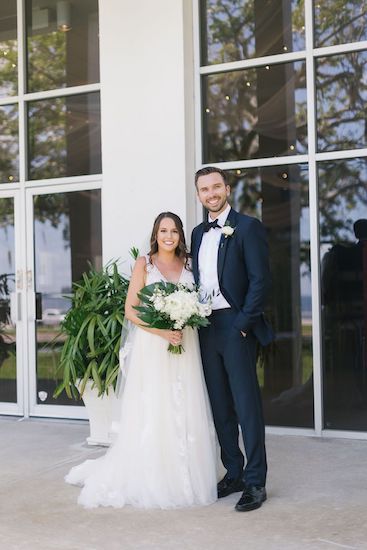 After being transported to the Tampa Garden Club, Sloan and her wedding party finished getting ready.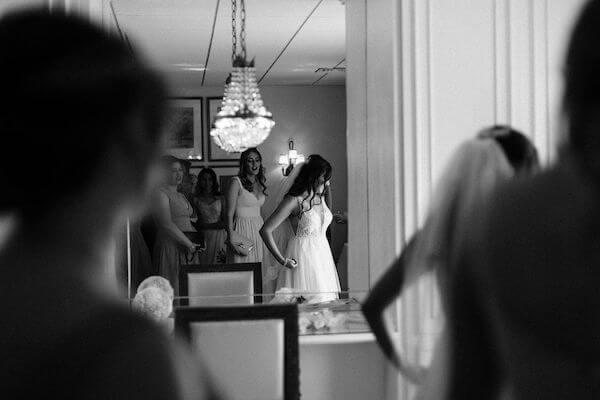 I'm Not Crying
Everyone held back tears as the couple saw each other for the first time. Knowing the couple, we wondered who would burst into tears first. We call it a draw and loved every minute of their first look.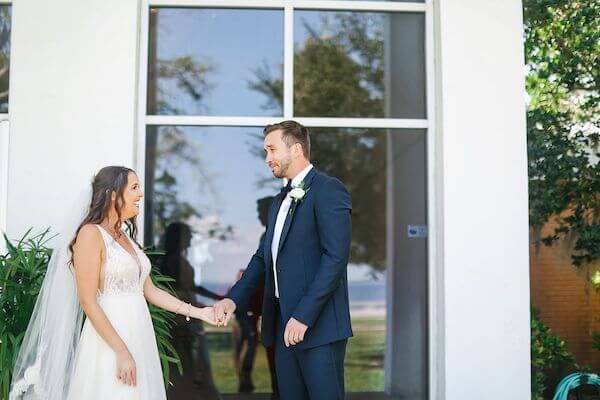 The bride and groom wrapped up their photos with some wedding party photos before everyone tucked away for the guests' arrival.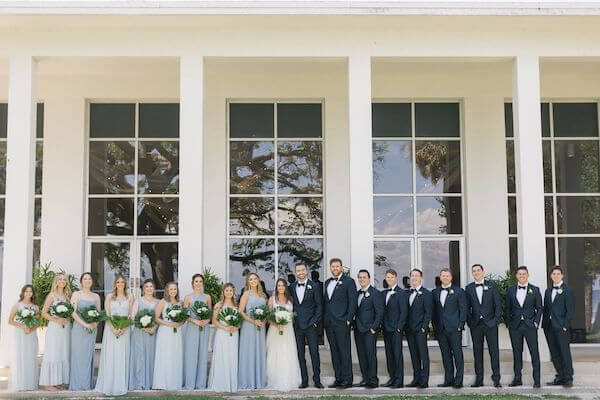 Champagne, Tears, and Laughter
As they arrived, guests were greeted by a Champagne cart as they made their way into the beautiful garden for their outdoor wedding ceremony.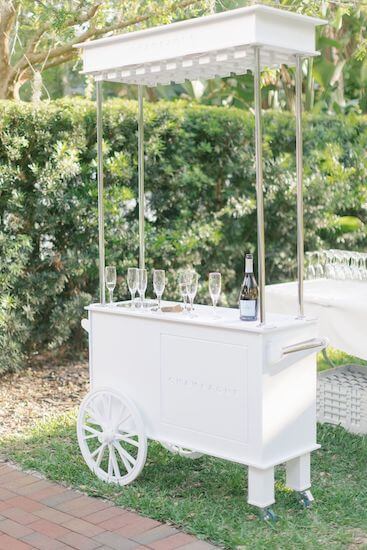 With everyone in place, Jacob stood in front of the fabric-draped wedding arch. He was all smiles as Sloan, escorted by her father, made her way down the aisle.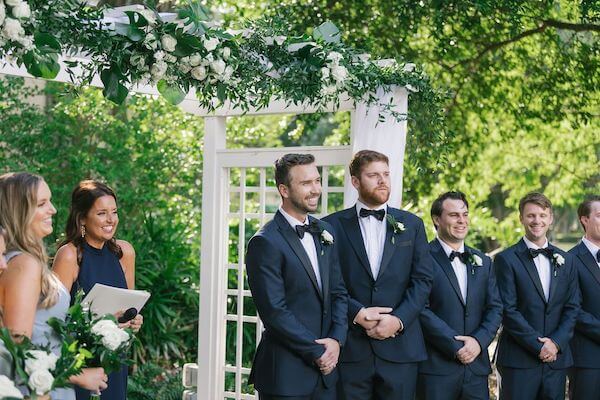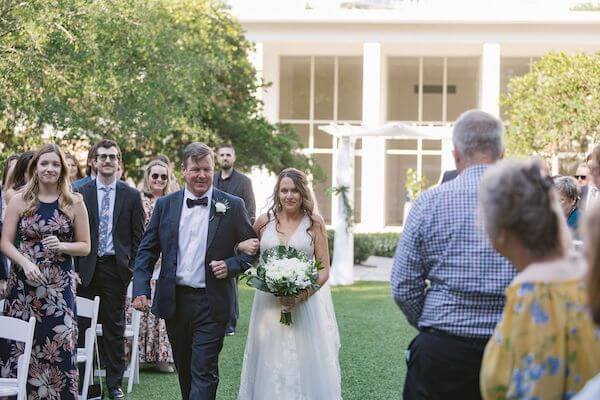 Sloan and Jacob exchanged wedding vows in a very touching and personal wedding ceremony filled with laughter and tears.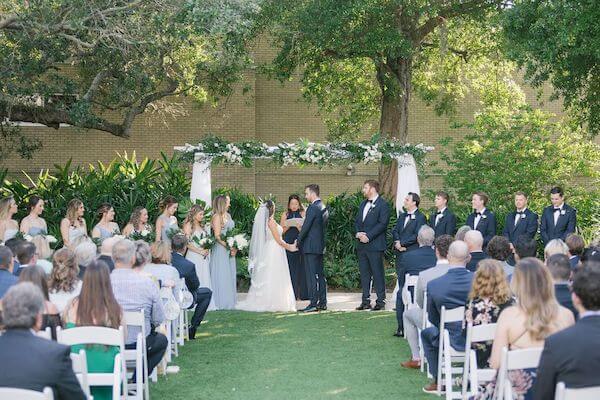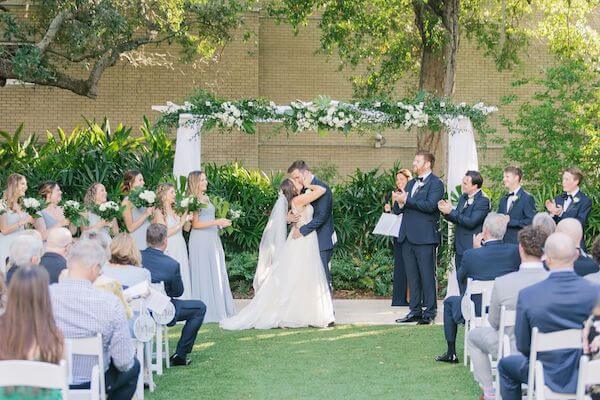 Cocktails and Final Touches
The newlyweds and their wedding guests enjoyed cocktails and some delicious hors d'oeuvres while some final touches were being made to the ballroom.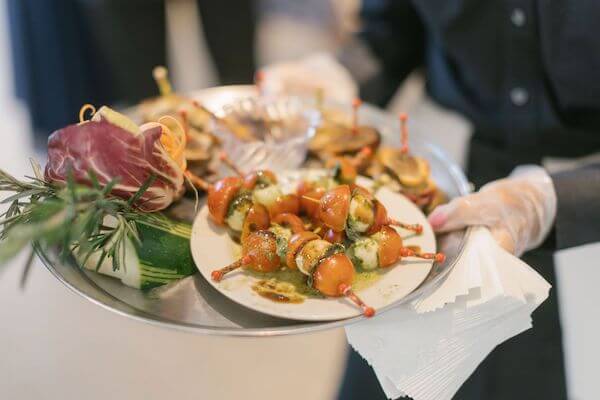 Tables draped in white linens were dressed with lush white floral arrangements and candles.  Gold Chiavari chairs and table numbers in gold frames added a pop color to the decor. 
Salads and warm rolls were pre-set for the guests to enjoy before the arrival of the guests of honor.
And how beautiful is their wedding cake?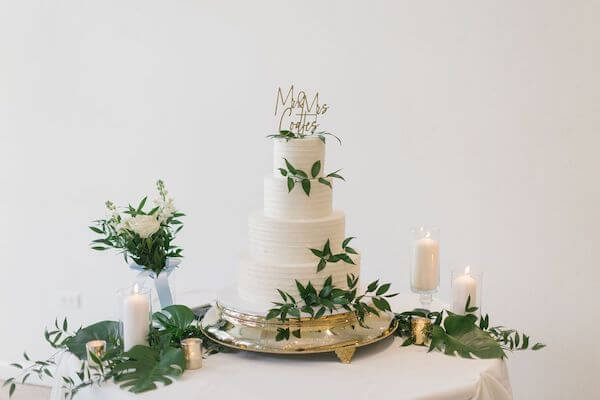 Mr. And Mrs.
The newlyweds made their grand entrance before taking to the dance floor for their first dance.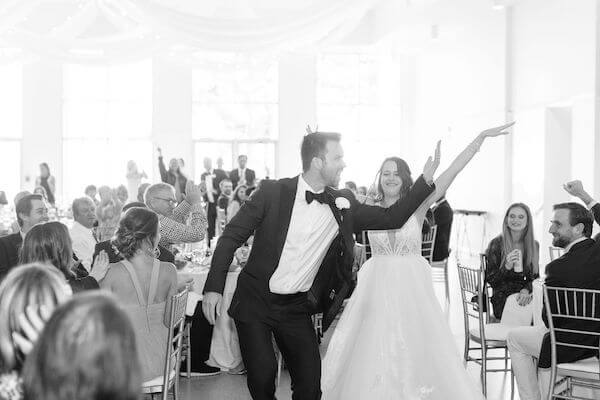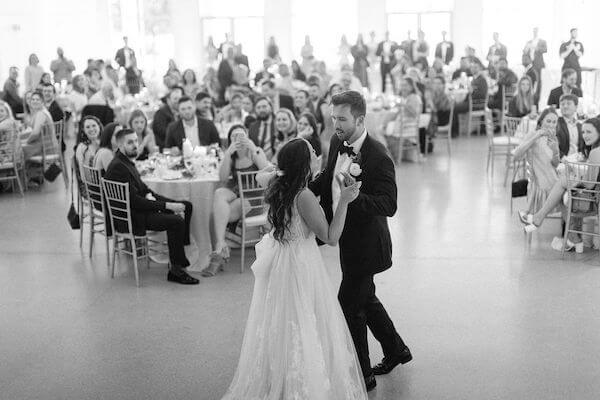 The evening was filled with touching toasts, a delicious dinner, and lots of dancing. The newlyweds closed out the incredible evening with a hora before heading off for an afterparty.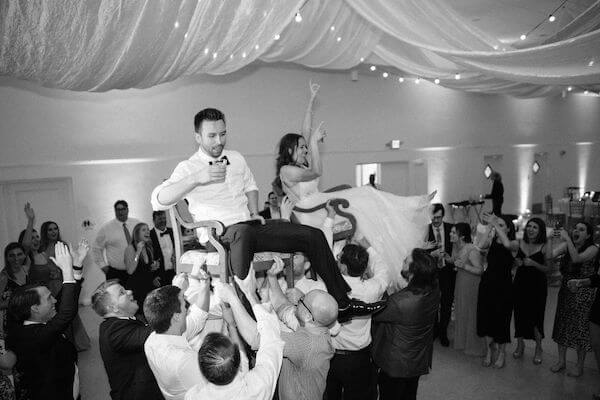 Congratulations, Sloan and Jacob! We wish you a lifetime filled with special moments!
Thank You
We really appreciate the kind words of the mother of the bride.

I cannot thank you enough for your patience and calm while helping us navigate through the planning of Sloan and Jacob's wedding. The decorations and table settings were gorgeous! Thank you for all of your hard work in making it happen!

Thank you for coordinating with all of our vendors, for keeping things running smoothly, and for being there to answer all of our questions. Sloan and Jacob's wedding went better than we ever dreamed it would!

We have several friends getting engaged, and we will definitely tell them about you❤️❤️.

Thank you from the bottom of our hearts,
Tampa Wedding Team
Wedding Planning: Special Moments Event Planning
Tampa Wedding Venue: Tampa Garden Club
Wedding Photography: Photography by Avery
Flowers: The Brides Bouquet
Rentals: Gabro Event Services
Catering: Delectables Fine Catering
Wedding Cake: Sweet Divas Cakery
Transportation: Jolley Trolley 
Hotel Accommodations: Tampa Marriott Water Side
Planning a wedding?
Whether you are a Tampa Bay Area local or planning a Gulfside destination wedding, we have the creativity and connections to help you have the day of your dreams without all of the stress.
Planning an event?
We LOVE social events as much as we love weddings. From Wedding Showers to Reunions, we've done it all. It's all in the details and we've got you covered.
Planning a trip?
Need a weekend getaway during your wedding planning, time away with your family or help planning your honeymoon? We're happy to help!