Seating Charts Promote Physical Distancing
Hopefully, you've been following our Special Moments Event Planning, Instagram, Facebook, and blog. In that case, you know that we've done several weddings during COVID-19, within all of the locally approved guidelines.
Physically Distant Receptions
Physically distant receptions, sorry we're trying not to say SOCIALLY distant, have been all over the news. People are talking about things like hosting your cocktail party, and reception if possible, outside.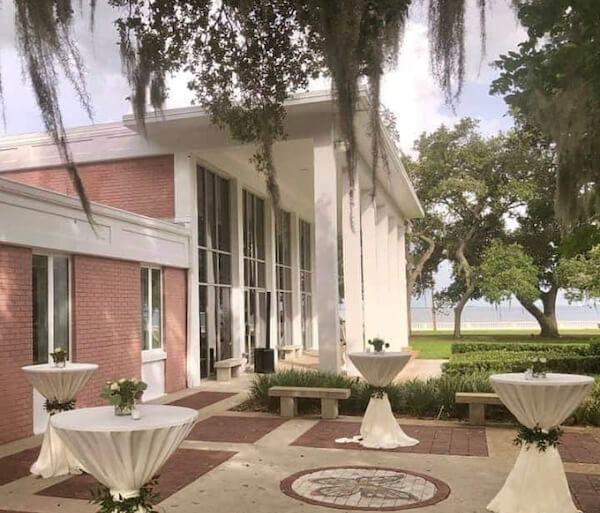 You've also heard a lot of conversations reducing the number of wedding guests to allow for physical distancing in a ballroom. Many locations are only allowed to host a certain percentage of their maximum capacity. The recommended spacing is six feet between tables.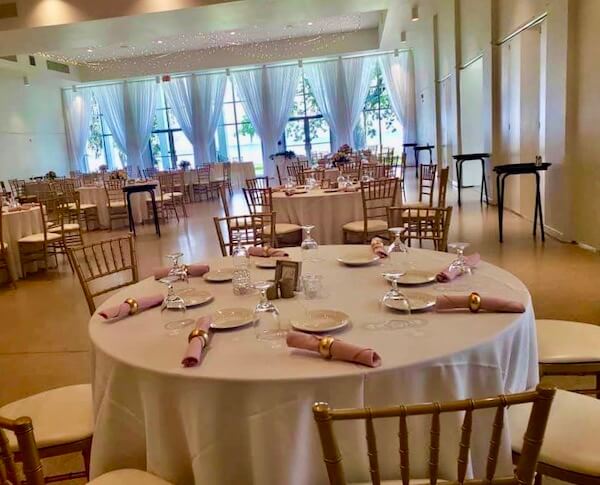 PRO TIP:

The spacing is actually NOT six feet between tables. It's six feet between the back of the chair at that table. Even when pushed in, chairs take up nearly 18 inches from the table to the back of the seat. Putting a guest in that seat takes up another 18 inches – or Three Feet! So, be sure to measure from the back of a chair to the back of the closest chair.
Getting Married Outdoors
An outdoor wedding ceremony allows for a lot more flexibility with seating. People can typically spread out, and chairs can be grouped for couples or family groupings.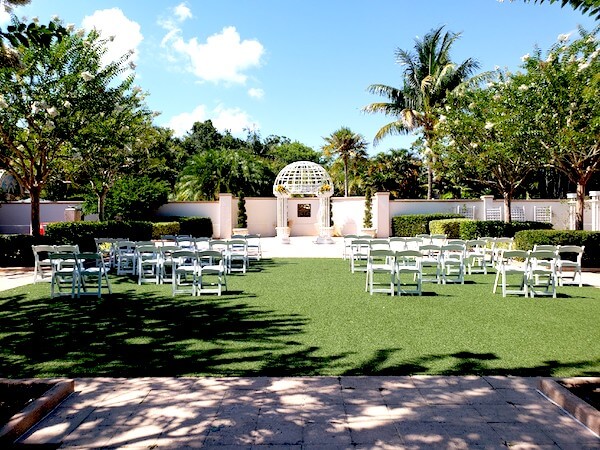 PRO TIP:

Having your DJ provide a sound system for your wedding reception is ALWAYS a great idea. You want to make sure your family and friends can hear any readings and, of course, your 'I Do's.' But especially with focusing on physically distant seating, and spreading guests out, you want to make sure everyone can hear everything.
Seating Inside a House of Worship
You might have seen in Sara and Noah's wedding blog that the church required temperature checks, masks, and physical distancing. They had even posted signs at the end of every other pew to ensure guests sat one row apart.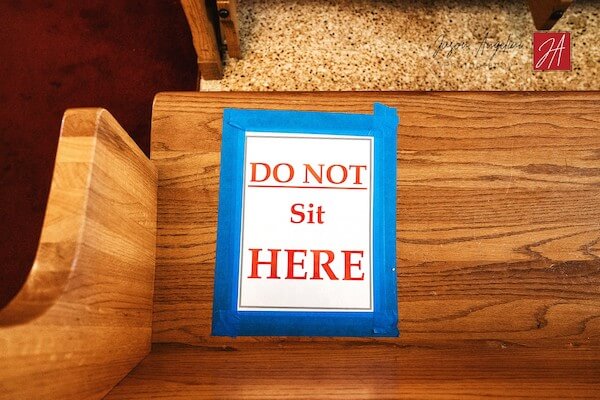 Our Special Moments Event Planning team is finding that blocking off pews is only part of the answer.
We have created several seating charts, much like you would have to assign tables at a reception. Working with the couple, we can assign pews for each grouping of family and friends.
Adding a numbered sign to the end of each pew, and a seating chart in the back of the sanctuary shows guests their assigned space. Most go as far as to space groups out to the far left or right side of each pew.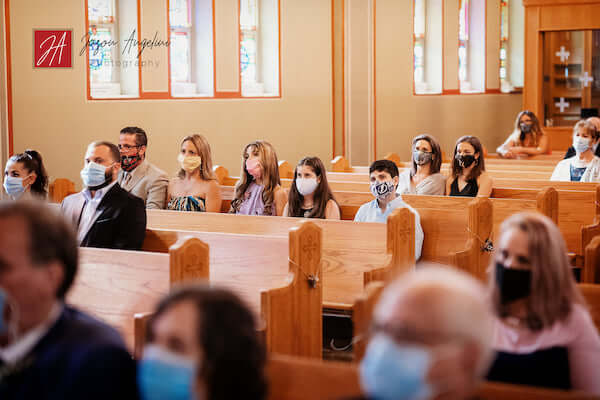 This system works to promote safe distancing, but it is easy to follow and makes for happy wedding guests!
Be sure to talk to our Special Moments Event Planning team about creating ceremony seating charts for your upcoming wedding.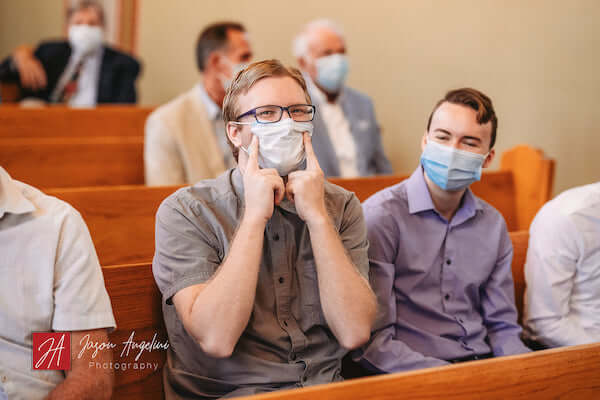 Planning a wedding?
Whether you are a Tampa Bay Area local or planning a Gulfside destination wedding, we have the creativity and connections to help you have the day of your dreams without all of the stress.
Planning an event?
We LOVE social events as much as we love weddings. From Wedding Showers to Reunions, we've done it all. It's all in the details and we've got you covered.
Planning a trip?
Need a weekend getaway during your wedding planning, time away with your family or help planning your honeymoon? We're happy to help!