Rainbows, and Rose Petals For A Palm Harbor Wedding
Joi and Michael's Palm Harbor wedding was filled with rainbows and rose petals. And after a Grand Exit, the couple ended their magical evening with a private dance.
Getting Ready
The couple chose not to see each other before their wedding ceremony. The ladies spent the morning together getting their hair and makeup done, having fun, and getting ready.
A Different Kind of First Look
After dressing and spending time with her wedding party, Joe had a first look of a different kind. The family gathered her father and brothers together for a family first look!
Get Me To The Church On Time
With lots of individual, family, and wedding party photos finished, our groom-to-be and his wedding party made their way to the church ahead of the ladies. 
The ladies arrived at the church in style, having a little together time on a trolley!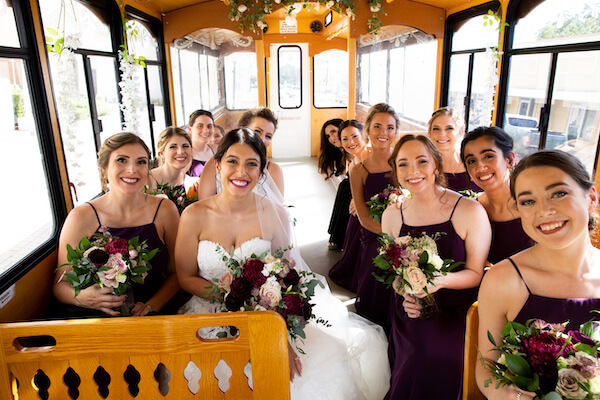 The Betrothal and Crowning
With everything in place, Joi, accompanied by her father, made her way down the aisle to her anxiously awaiting groom.
The two took part in traditional betrothal and crowning ceremonies. There is something special about the candle lighting, crowning, and elements of this elegant wedding ceremony.
Sealing their vows with a kiss, the newlyweds made their grand exit under a shower of beautiful rose petals.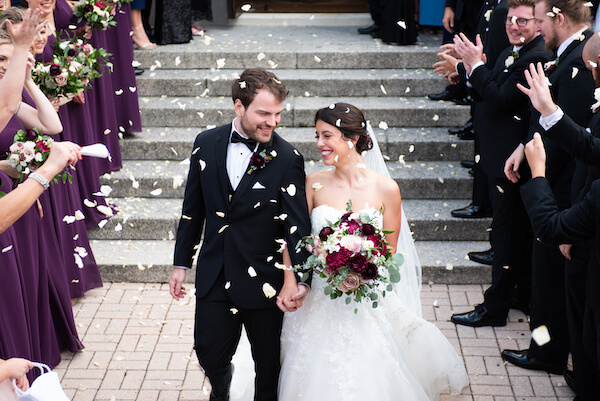 Picture Perfect
Following the wedding ceremony, the couple, wedding party, and family gathered for photos inside the church. 
Meanwhile, wedding guests made their way to the reception for cocktail hour.
Our bride and groom headed off for some alone time and some magical wedding portraits.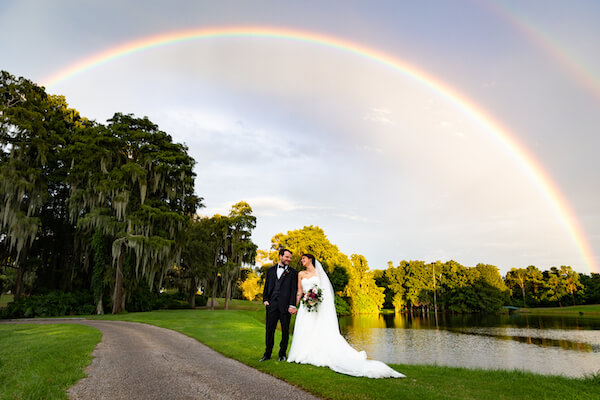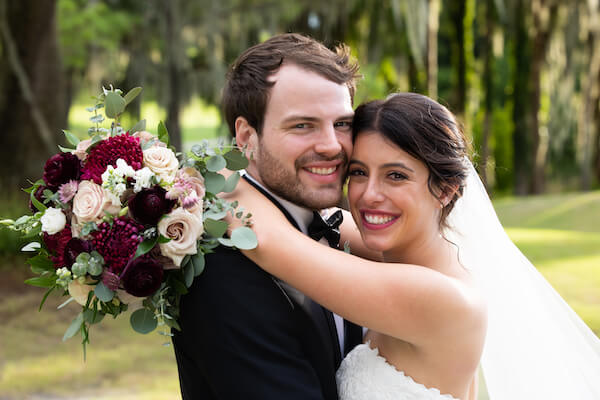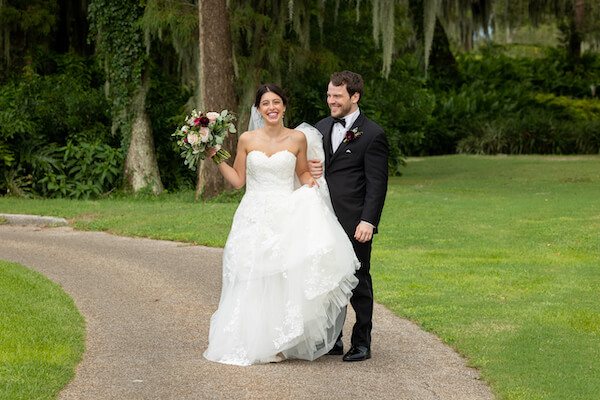 Dance, Dance, Dance
Inside the venue's ballroom, all the details were in place for an incredible night of music and dancing.
Tables dressed in crisp white linen were paired with gold-tone chairs, gold charger plates, and tall gold risers. Floral arrangements combined tall displays of white lavender and deep purple, with lower arrangements combining fresh flowers and floating candles.
A little sneak peek at the reception left our couple breathless!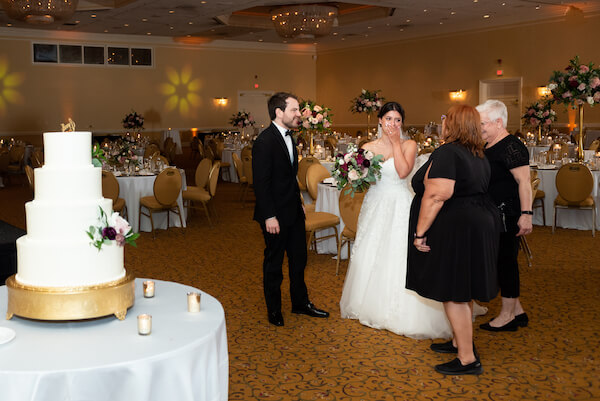 The newlyweds kicked off a night of dancing with their first dance to Ed Sheeran's 'Hearts Don't Break Around Here.'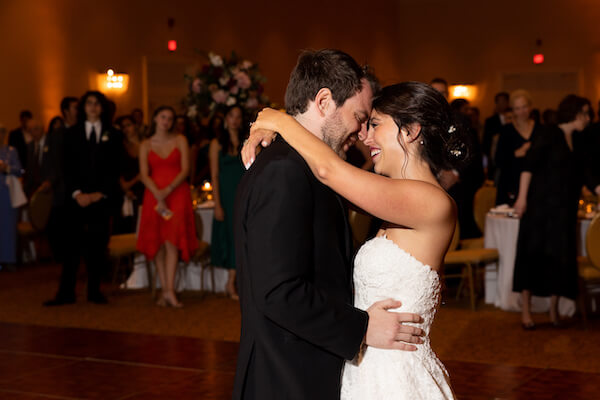 The evening continued with their parent dances, a delicious multi-course dinner, several touching toasts, and LOTS of dancing.
With both a DJ and a Greek band, the dance floor stayed packed all night long. The couple stopped long enough for the cake-cutting before returning to the dance floor.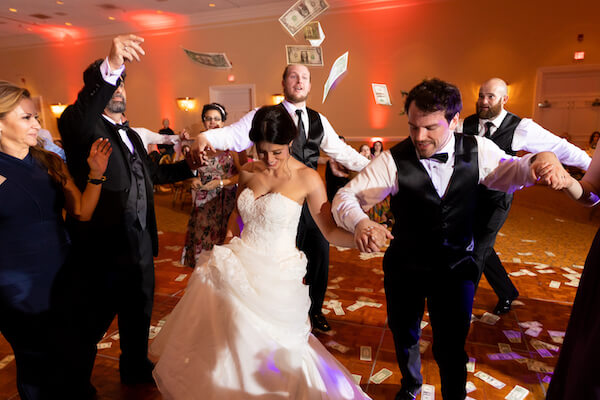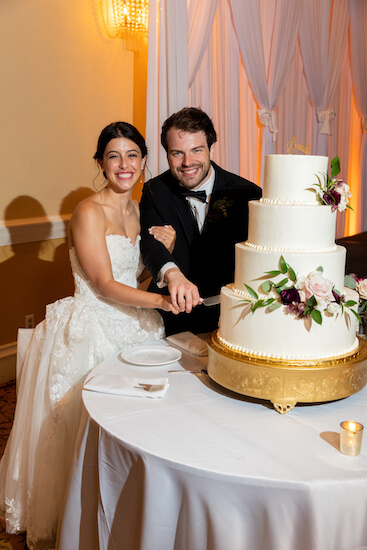 The festivities came to an end with an incredible sparkler sendoff.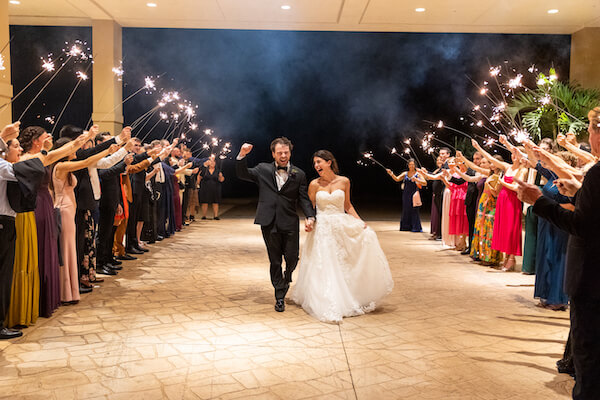 However, our couple had other plans, retiring to the ballroom for one more private dance to end their magical evening.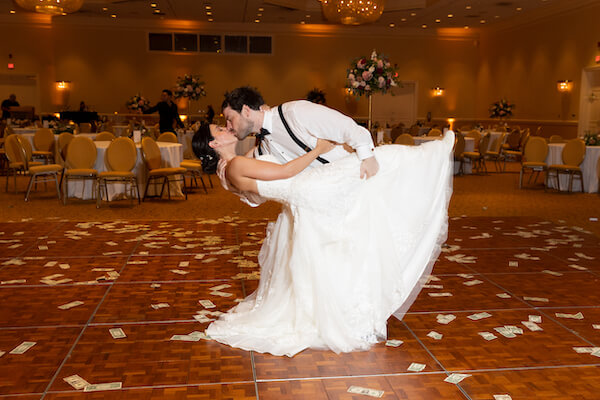 Congratulations, Joi and Michael! We're so happy to have been part of so many special moments!
Tampa Bay Wedding TeamWedding Team
Tarpon Springs Wedding Ceremony: Saint Nicholas Greek Orthodox Cathedral
Palm Harbor Wedding Reception: Innisbrook Golf Resort
Palm Harbor Wedding Planner: Special Moments Event Planning
Hair and Makeup: Casey Cheek Makeup and Hair
Wedding Photography: Cara DeHart Lewis Photography
Videography: Contessa Films
Floral Design: Monarch Events and Design
DJ / Photo Booth / Uplighting: Fast Breaks Executive Entertainment
Rentals: Gabro Event Services
Transportation: Star Trolley
Signage, Programs, and Escort Cards: Special Moments Event Planning
Planning a wedding?
Whether you are a Tampa Bay Area local or planning a Gulfside destination wedding, we have the creativity and connections to help you have the day of your dreams without all of the stress.
Planning an event?
We LOVE social events as much as we love weddings. From Wedding Showers to Reunions, we've done it all. It's all in the details and we've got you covered.
Planning a trip?
Need a weekend getaway during your wedding planning, time away with your family or help planning your honeymoon? We're happy to help!