Make Your Next Event An Explosion Of Fun!
Recently, our Special Moments Event Planning team had the opportunity to spend an afternoon at the Flutter FETTI ® Fun Factory in Largo!
What Is Flutter FETTI®?
Flutter FETTI ® is an incredible line of confetti and streamer effects, all custom-made locally in Pinellas County.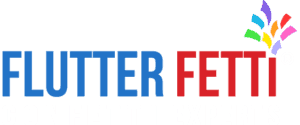 They offer "Hand Flick" Confetti Launchers and CO2 launchers for weddings and special events of all kinds.
In planning this fantastic event for the Association of Bridal Consultants, we got to hang out with the incredible Ronee Holmes, manager of the Flutter FETTI ®! Ronee has the best job in the world! She loves what she does, and it shows.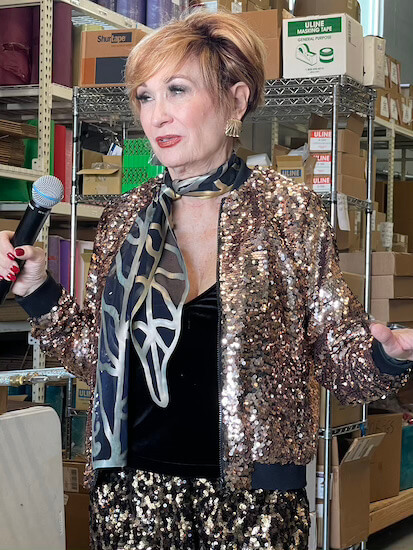 Our Recent Special Moments Event Planning Weddings
Last year, our incredible couple Kelsey and Albert made their Grand Entrance to their Grand Hyatt Tampa Bay wedding under a shower of Flutter FETTI ®. Later that night, their guests had a blast playing with hand flick launchers.
Recently, Lauren and Bryan's Saint Petersburg wedding on the rooftop of Red Mesa had "Hand Flick" launchers with white Flutter FETTI ® for their wedding party.
More Fun Than You Can Imagine
Flutter FETTI® is a fun and beautiful touch for any wedding or event.
Their Flutter FETTI® comes in DOZENS of colors. How about neon for a black light birthday party? Their products come in tissue and metallic options. They also offer die-cut Flutter FETTI® in hearts, rose petals, stars, and butterflies.
But, What About Cleanup?
When people think of traditional confetti, they think, "what a mess." They are right. But with Flutter Fetti® and streamers, clean-up is a simple job. Flutter Fetti® sweeps up very easily. It can also be blown with a leaf blower into a corner then swept like tree leaves into a bag. Additionally, Flutter Fetti® and streamers don't get ground into carpeting, creating an everlasting problem.
They are flame retardant, non-toxic, and 100% biodegradable, too!
We know that some venues might still be hesitant to allow confetti. Flutter FETTI® also offers launchers with long, easy-to-pick-up streamers. They have thought of everything offering hand flick launchers with streamers that remain attached to the launcher.
Too Much Fun!
Check out a few of the photos we took during our Association of Bridal Consultants event.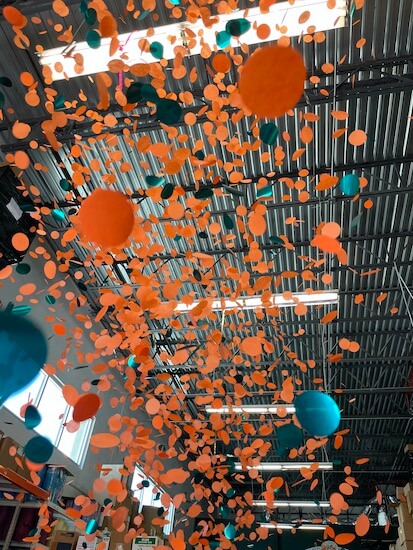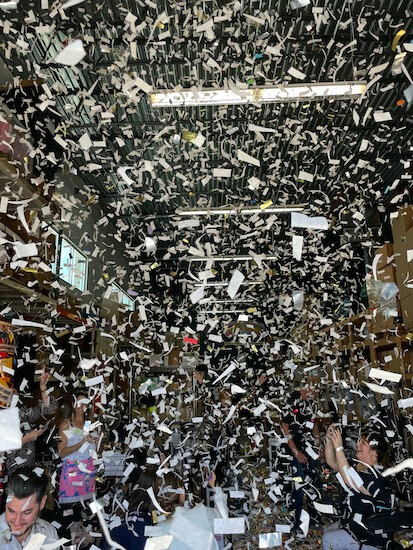 Call our Special Moments Event Planning team to discuss how to include some of these incredible Flutter FETTI ® products in your next Tampa Bay area wedding or event.
Planning a wedding?
Whether you are a Tampa Bay Area local or planning a Gulfside destination wedding, we have the creativity and connections to help you have the day of your dreams without all of the stress.
Planning an event?
We LOVE social events as much as we love weddings. From Wedding Showers to Reunions, we've done it all. It's all in the details and we've got you covered.
Planning a trip?
Need a weekend getaway during your wedding planning, time away with your family or help planning your honeymoon? We're happy to help!