LOVE IS… on Clearwater Beach
Our Special Moments Event Planning team loves working with Jackie and Chris on their Clearwater Beach wedding.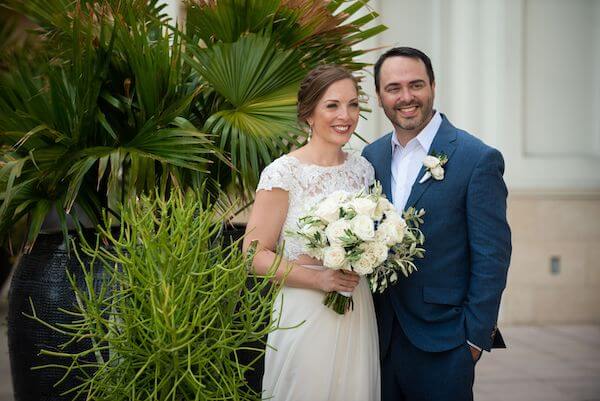 The day was filled with special moments and adorable details. It truly created an experience that was reflective of the couple, and they enjoyed their day.
Love is… your first look!
After a morning of getting ready, Jackie had a private first look with her dad before heading off for her first look with her groom-to-be! The photos and the couple's expressions are too, too cute!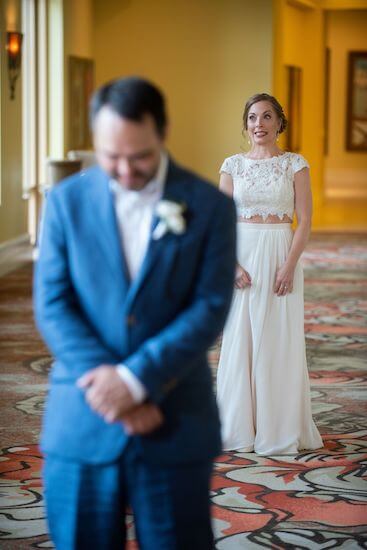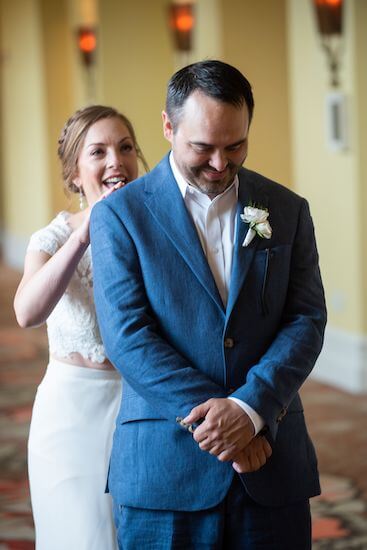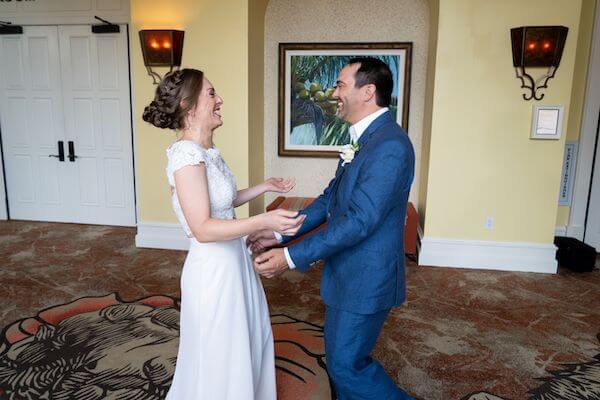 Love is… marrying your best friend.
The resort's Gulf Lawn was set for the couple's wedding ceremony. A simple wedding structure draped in white fabric and Clearwater Beach was the backdrop to the outdoor wedding ceremony.
Wooden signs with parts of well-known 1 Corinthians 13 "Love" quotes framed the aisle way leading to where the couple would exchange their wedding vows.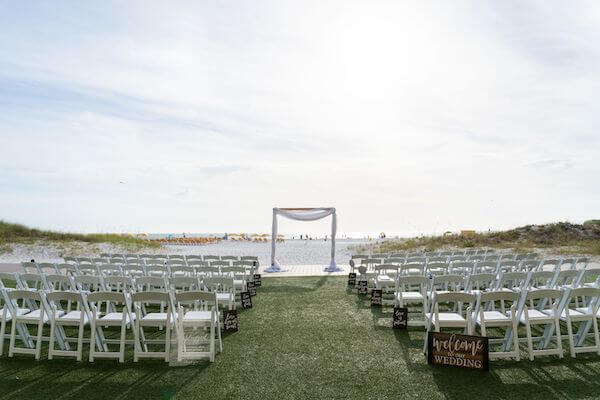 Select Special Moments Event Planning service packages include complimentary use of our "Love Is" plaques and other ceremony and reception items.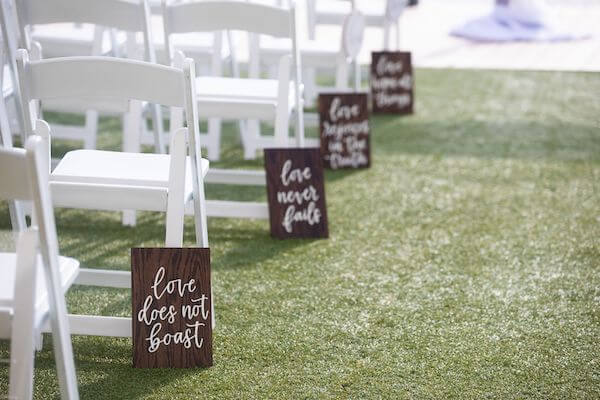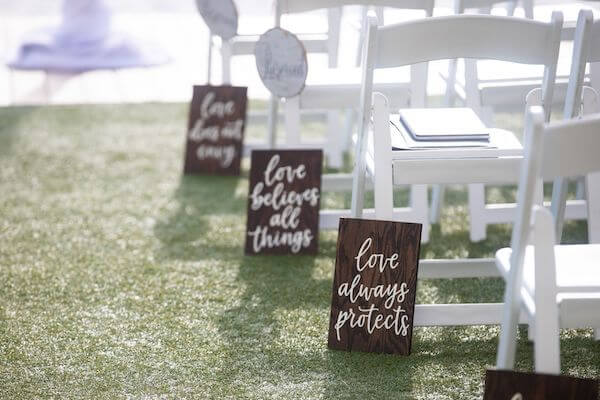 These little guys stole the show with cool bow ties, and the "Uncle Chris here comes your Bride' sign. There were hi-fives, all around!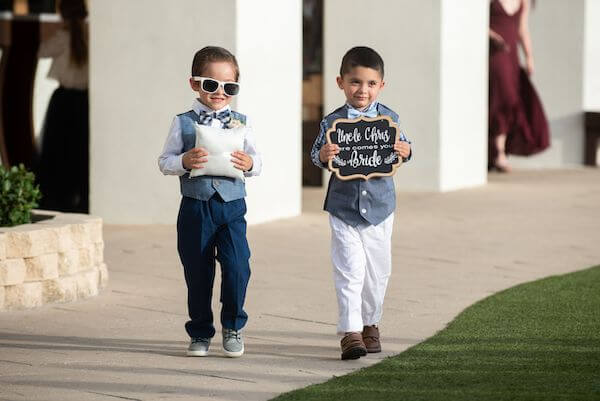 Jackie looked beautiful in her two-piece lace and satin wedding dress. She and her father seemed so excited as they made their way down the aisle.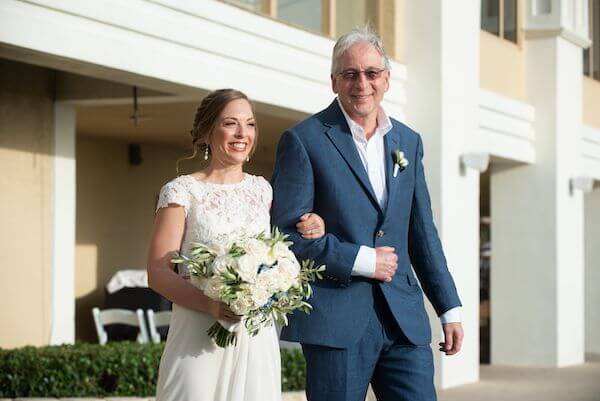 Jackie and Chris exchanged their wedding vows in an intimate wedding ceremony, surrounded by family and friends. Following their ceremony, the couple toasted with some champagne before heading off for some photos.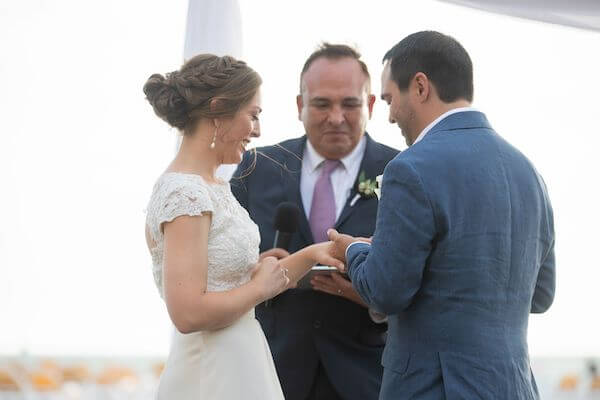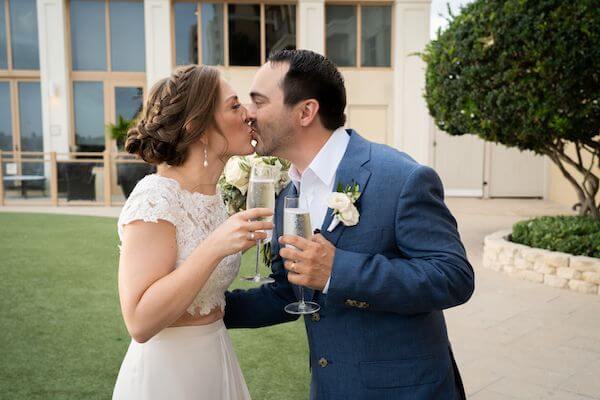 Love is… the little things.
We love the little details that made Jackie and Chris's wedding reception so special. For them, it was all about personal touches and celebrating with people they love.
It was all about celebrating, from custom sunglasses with their names and wedding dates to fun drink koozies and delicious food stations filled with some of their favorite foods!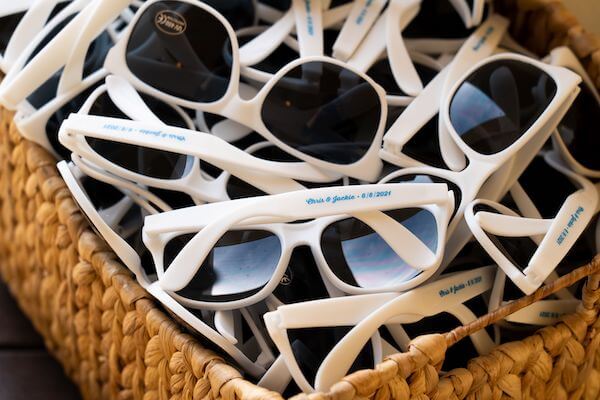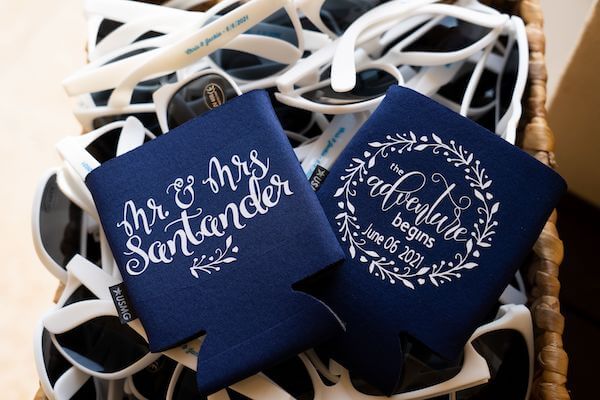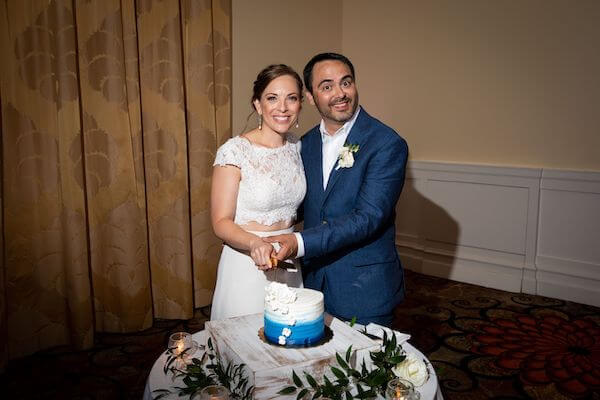 Congratulations, Jackie and Chris! Here's to a life filled with love.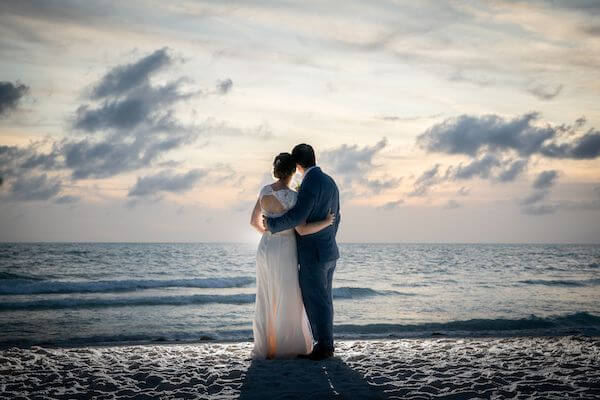 The Clearwater Beach Wedding Team
Clearwater Beach Wedding Planner: Special Moments Event Planning
Clearwater Beach Wedding Venue: Sandpearl Resort
Hair and Makeup: KyleLynn Weddings
Floral Design: 2 Birds Events
Photography: Cara DeHart Lewis
Videography: Hearts Video
Bakery: Publix Clearwater Beach
Planning a wedding?
Whether you are a Tampa Bay Area local or planning a Gulfside destination wedding, we have the creativity and connections to help you have the day of your dreams without all of the stress.
Planning an event?
We LOVE social events as much as we love weddings. From Wedding Showers to Reunions, we've done it all. It's all in the details and we've got you covered.
Planning a trip?
Need a weekend getaway during your wedding planning, time away with your family or help planning your honeymoon? We're happy to help!