It's Pantone Color of the Year Time!
Every year, for about the last two decades, Pantone has named its Color of the Year. This color inspires fashion trends and affects wedding trends for the upcoming year.
What Pantone Has To Say
Pantone's Color of The Year, Viva Magenta 18-1750, vibrates with vim and vigor. It is a shade rooted in nature descending from the red family and expressive of a new signal of strength. Viva Magenta is brave and fearless, and a pulsating color whose exuberance promotes a joyous and optimistic celebration, writing a new narrative.

This year's Color of The Year is powerful and empowering. It is a new animated red that revels in pure joy, encouraging experimentation and self-expression without restraint, an electrifying, and a boundaryless shade that is manifesting as a stand-out statement. PANTONE 18-1750 Viva Magenta welcomes anyone and everyone with the same verve for life and rebellious spirit. It is a color that is audacious, full of wit and inclusive of all.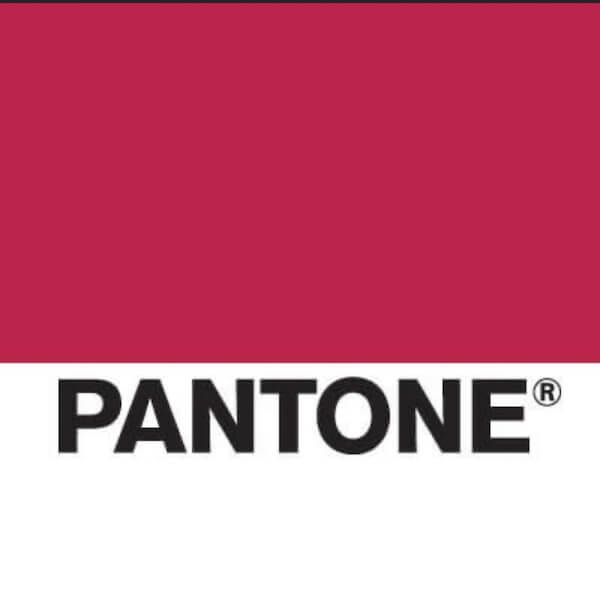 Special Moments Clients Are Trend Setters
We often see that many of our Special Moments Event Planning couples are ahead of the trends. Coral and Austin's Boho Disco Wedding on Clearwater Beach is an excellent example of this.
But we also have several couples who chose a color palette that included a color similar to the Pantone Color of the Year,  Viva Magenta. 
A combination of red and blue is the perfect balance for one wedding where the groom will wear his blue military uniform.
Where Would You Use Viva Magenta?
Our Special Moments Event planning team looked across the Tampa Bay region for ideas of where this year's Color of the Year would work well. 
Some of the best options for us were places that were blank slates. A wedding venue like The Vault in Tampa would be beautiful. The all-white backdrop would make the vibrant red POP.
Other fantastic options for Tampa Bay wedding venues would be locations with exposed brick. St. Petersburg venues like Nova 535 or Red Mesa with lots of brick, paired with some soft pastels, could make the Vivid Magenta stand out.
But, What About The Beach?
Fear not! Special Moments Event Planning does LOTS of beach weddings, so we absolutely look at uses for this bold color. 
We used a similar color for a wedding industry event several years ago. It was paired with a light blush color and a light Tiffany blue, and it looked AMAZING!
So, while some colleagues in the industry are talking about the color not being ¨new or innovative,´ we love its many uses for Tampa Bay weddings.
Planning a wedding?
Whether you are a Tampa Bay Area local or planning a Gulfside destination wedding, we have the creativity and connections to help you have the day of your dreams without all of the stress.
Planning an event?
We LOVE social events as much as we love weddings. From Wedding Showers to Reunions, we've done it all. It's all in the details and we've got you covered.
Planning a trip?
Need a weekend getaway during your wedding planning, time away with your family or help planning your honeymoon? We're happy to help!