You are about to become famous!
We find that couples love to see all the hard work and beautiful wedding details featured for the world to see. We know the secrets to get published and work with the right vendors to make it happen!
These are just some of the magazines, blogs, and publications we have had our weddings and events featured recently.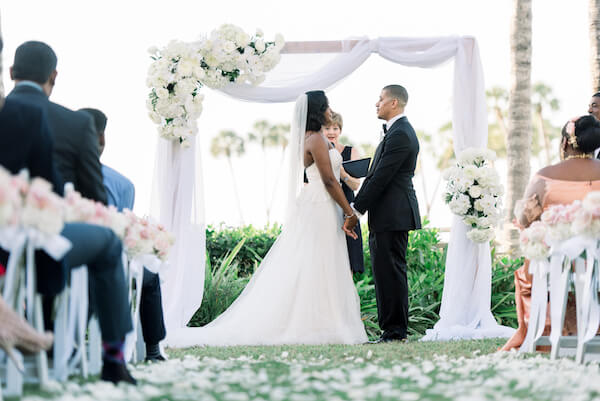 Rochelle and Che's intimate Sarasota wedding embraced the serene Florida coastline with a waterfront celebration nestled amongst hovering palm trees. Transforming their ballroom with blush pink details and lit candles, the bride and groom invited friends and family from all over to witness their winter nuptials.
After hiring Special Moments Event Planning, Rochelle felt more than confident to bring her vision to life with a wedding planner by her side.
"I wanted to be as hands-off as possible. Finding someone with experience and patience to plan our 55-person wedding with me as I narrowed down all of the options was something I knew I really needed. Trusting my planner was a huge step in the process of putting the pieces together and instead of overthinking anything; I let her choose things that really spoke to me," Rochelle revealed. "Tammy seemed to really know what she was doing. She was extremely organized and well-connected. You could say she helped make wedding planning a breeze, especially since we planned the wedding in a little less than six months!"