Anticipation of a First Look
This week's Special Moments Event Planning blog post is slightly different.
Recently we've been curating wedding photos from Susana and Rony's beautiful, intimate wedding at the Belleview Inn – part of the Opal Collection. We got as far as the images leading up to their incredible first look, and the comments were, "OMG, we could do a whole blog on their first look" – so we are!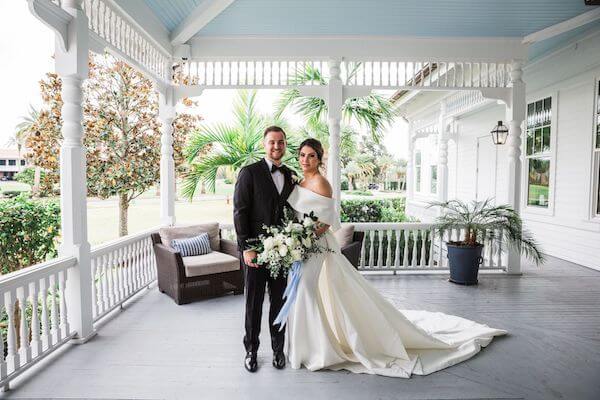 It's no secret that we love a good first look, but the anticipation of this first look is incredible!
The Build Up
Susana and Rony each spent the morning in their hotel suites. They enjoyed time with their wedding parties, getting ready, and then some separate group photos.
Susanna was having some fun with the ladies, and Rony hung with the guys in the inn's library and around the property.





Creating A Special Moment
Finally, Susana and Rony came together. But, before they would do their first look, they had an extraordinary moment.
Each stood around a corner of the building, close enough to take each other's hand. They shared an incredible moment without ever seeing each other; the emotion was incredible.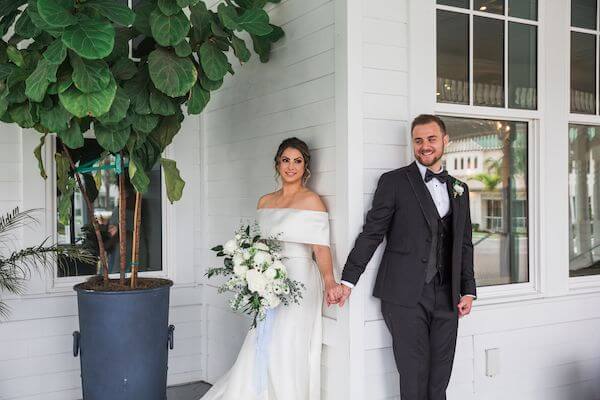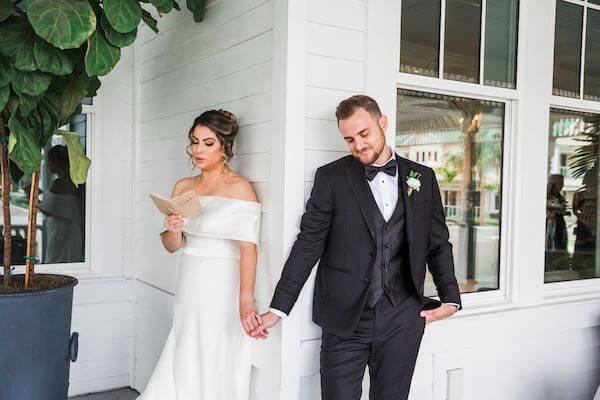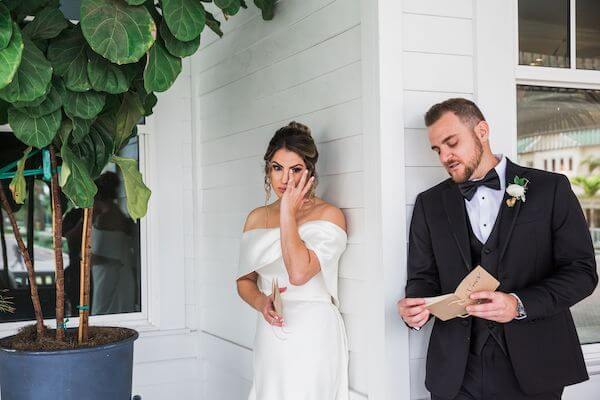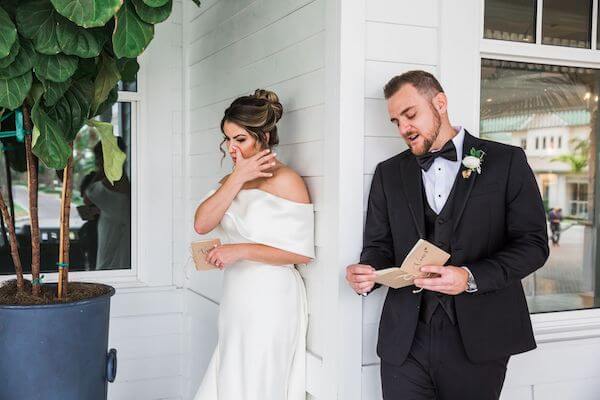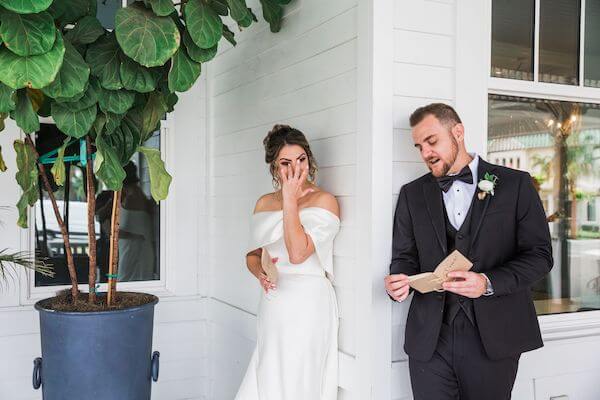 Building Anticipation!
The An-tic-i-pa-tion – (sorry if you keep hearing this in your best Rocky Horror voice) was almost unbearable!
The back porch of the Belleview Inn was the perfect location for this special moment to come together. Not only is it tucked away, giving them a bit of privacy, but it also overlooks the gorgeous outdoor space where they would soon exchange their wedding vows.
With Rony facing the inn's lawn, Susana made her way up behind him… and we'll let the photos tell the rest of the story.






Should We or Shouldn't We?
We know that deciding to have a first look is very personal for many couples. There is no right or wrong answer; whatever works best for the two of you is perfect.
We shared Susana and Rony's incredible first look for several reasons.
First, it offers a beautiful, touching option where the couple was close enough to touch but still not see each other.
Secondly, it showed a beautiful setting for their first look and all of the emotion of that moment.
Lastly, it did NOT take away from that special moment when Rony saw his bride-to-be walking down the aisle. But, you'll have to wait for our next blog post to see that and all the incredible details of this magical wedding!

The Wedding Team
Clearwater Wedding Planner: Special Moments Event Planning
Clearwater Wedding Venue: The Belleview Inn
Wedding Photographer: Eva Photo Studio
Floral Design: Flowers by Shelby Glynn
Planning a wedding?
Whether you are a Tampa Bay Area local or planning a Gulfside destination wedding, we have the creativity and connections to help you have the day of your dreams without all of the stress.
Planning an event?
We LOVE social events as much as we love weddings. From Wedding Showers to Reunions, we've done it all. It's all in the details and we've got you covered.
Planning a trip?
Need a weekend getaway during your wedding planning, time away with your family or help planning your honeymoon? We're happy to help!