An Intimate Wedding At The Birchwood
The Birchwood, in downtown St. Pete, was the ideal location for Amanda and Daniel's intimate wedding.
The couple surrounded themselves with twenty-eight family members and close friends, and the boutique hotel accommodated everything perfectly.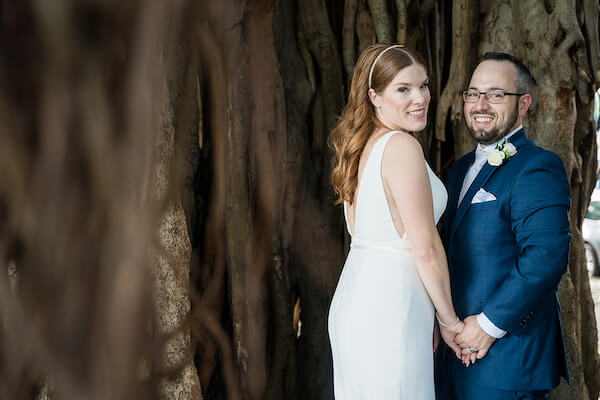 Amanda's Day
Amanda's day began with hair and makeup, photographs in her suite, and a little lunch.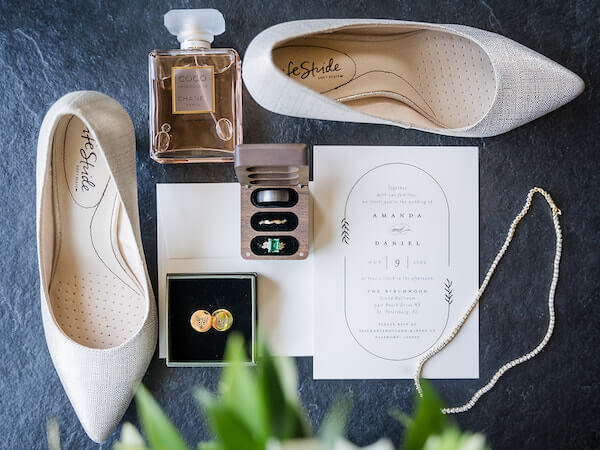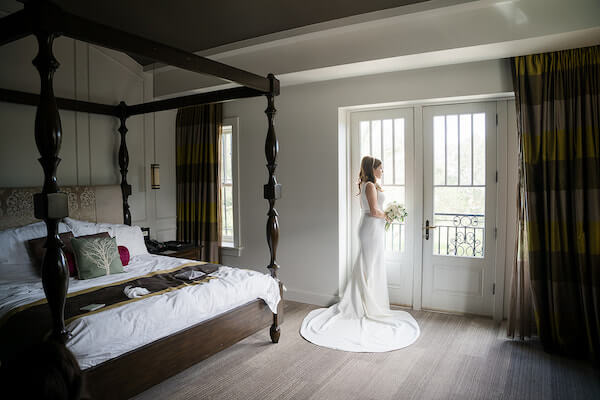 After a visit from a few of her girlfriends, she got to spend some time with her dad before heading to the ceremony.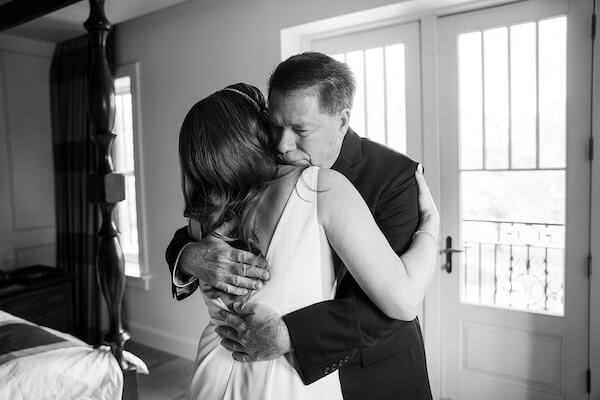 Daniel's Day
Daniel relaxed, dressed, and spent time with his family before heading to the ceremony space to greet arriving wedding guests.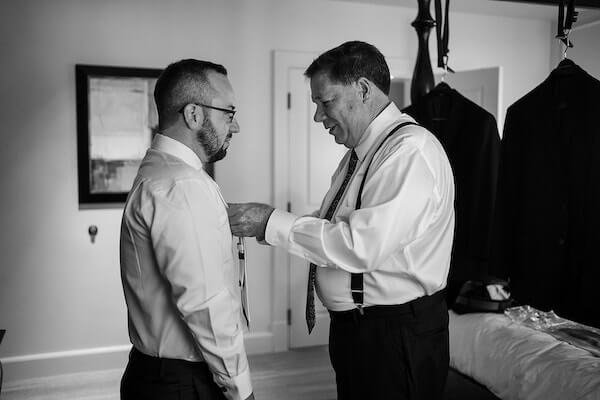 An Intimate Wedding Ceremony At The Birchwood
Beautiful white fabric draping created an intimate space inside The Birchwood ballroom for the couple's wedding ceremony.
Elegant off-white chairs, crystal chandeliers, and a vine-draped wedding structure were the perfect backdrop to their day. And elegant harp music was the perfect addition.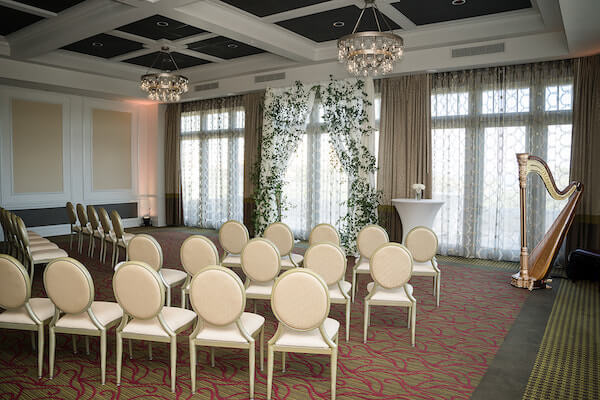 With The Ring
With everyone in place, it was time for Daniel to see his bride. Escorted by her father, Amanda made her way to her groom, where the two exchanged wedding vows and rings, sealing their bonds with a kiss.
Cocktails, Hors d 'oeuvres, And A Walk In The Park
Following their wedding ceremony, the newlyweds took time for some family photos. They took a few with the entire group before heading into the park for some portraits.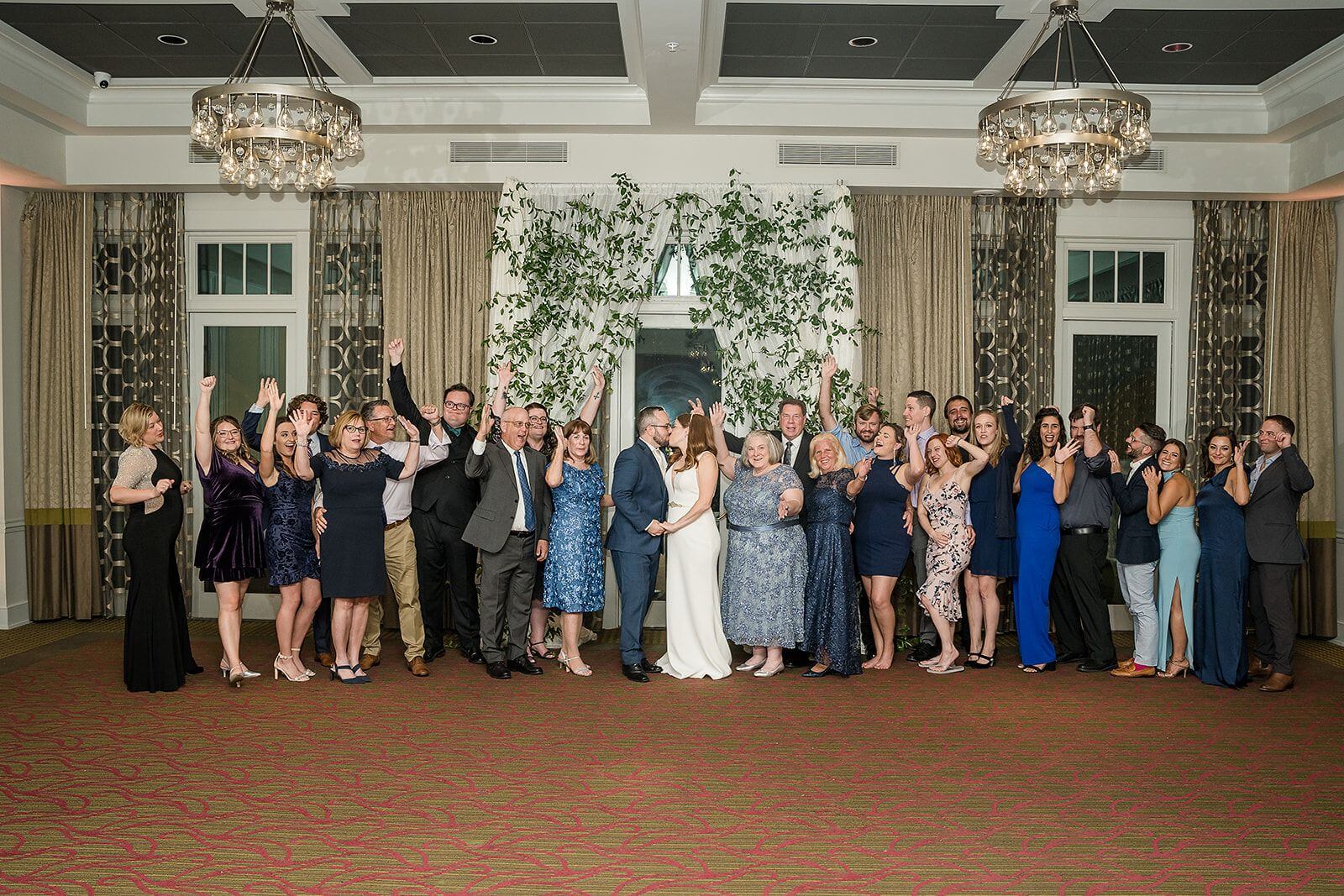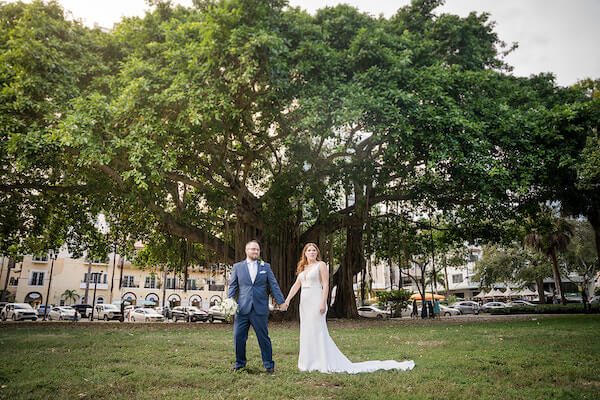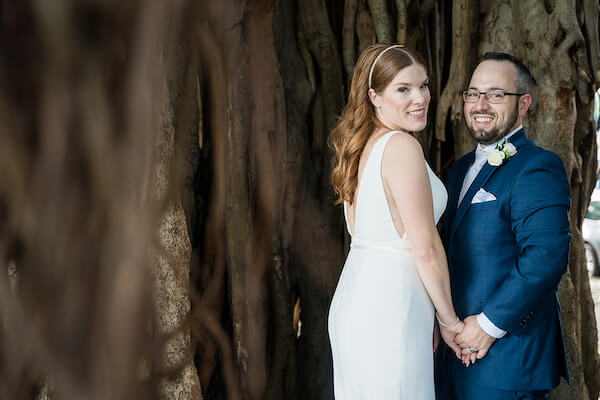 Meanwhile, guests enjoyed cocktails, a delicious Cheese Board, and some passed hors d'oeuvres, including Lobster BLT, Focaccia Pizzette, Tuna Tartare, and Ribeye Carpaccio.
An Elegant Family Dinner
Amanda and Daniel's intimate wedding offered them lots of time with family and close friends.
Inside The Birchwood's ballroom, long tables were draped with crisp linens. The center of each table was designed with long ropes of greenery dotted with beautiful flowers, modern gold geometric candle holders, and votive candles. Gold charger plates paired perfectly with the tablescapes gold accents.
The evening started with a welcome by the newlyweds, a toast by the bride's father, and a blessing by the groom's father.
Wedding guests enjoyed a gourmet multi-course dinner with entree selections consisting of:
Goat Cheese and Artichoke Stuffed Chicken
Deboned Chicken Stuffed with Goat Cheese and Artichoke Hearts, Lemon Thyme Butter Sauce,
Paired with Truffled Yukon Whipped Potatoes and Charred Broccolini with Mustard Vinaigrette
Gulf Fresh Mahi
Mahi with Creamy Parmesan Risotto and Blistered Brussel Sprouts
Birchwood Beef Short Rib
Classic Salt and Pepper, Bourbon Peppercorn Sauce,
Fingerling Potatoes, Dijonaise, and Garden Roasted Asparagus 
The evening came to a close, with the couple cutting their adorable two-tiered wedding cake. And how cute are the puppies?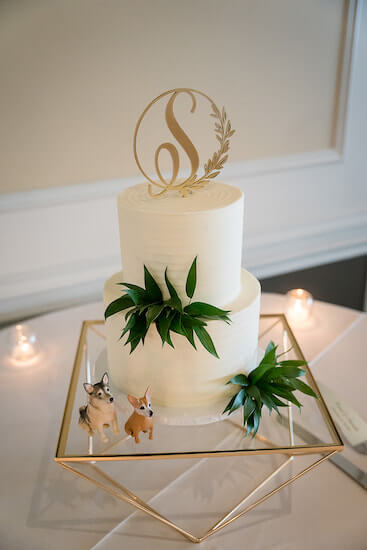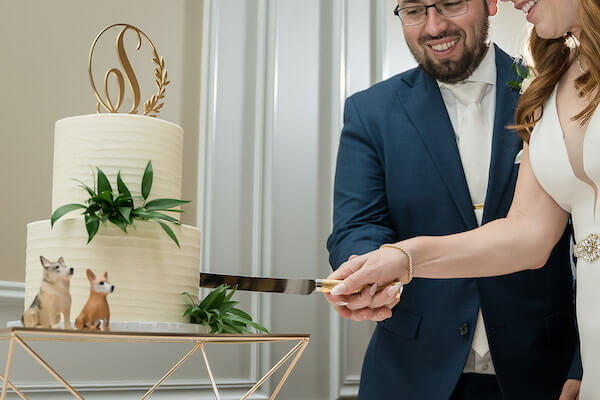 Congratulations, Amanda and Daniel! We wish you a lifetime filled with special moments.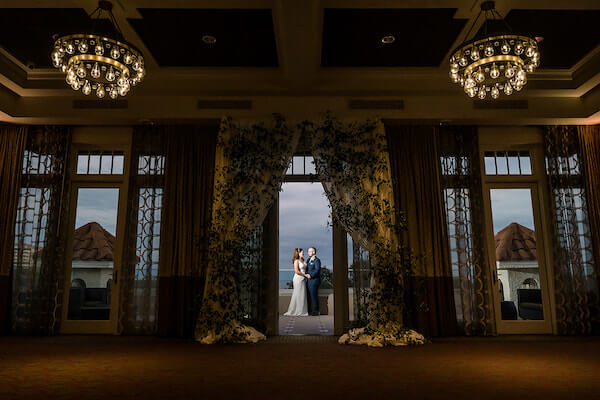 St. Pete Wedding Vendors
St. Pete Wedding Planner: Special Moments Event Planning
Wedding Venue: The Birchwood
Hair and Makeup: Creative Touches Hair and Makeup
Floral Design: Cotton and Magnolia
Wedding Photography: Photo and Harp Weddings
Music: Photo and Harp Weddings
Wedding Cake: Sweetwood Bakery
Planning a wedding?
Whether you are a Tampa Bay Area local or planning a Gulfside destination wedding, we have the creativity and connections to help you have the day of your dreams without all of the stress.
Planning an event?
We LOVE social events as much as we love weddings. From Wedding Showers to Reunions, we've done it all. It's all in the details and we've got you covered.
Planning a trip?
Need a weekend getaway during your wedding planning, time away with your family or help planning your honeymoon? We're happy to help!