When A Plan Comes Together
Planning is our life, so when we are invited to be part of a surprise proposal for an amazing couple our Special Moments Event Planning team is more than happy to jump in.
Our friend Ashley Karpuch, Special Events Manager of the Clearwater Marine Aquarium, asked us to put Nathan's proposal in motion at the Hyatt Regency Clearwater Beach Resort and Spa.
Best Laid Plans
The original idea was to have all of the décor arranged on the Hyatt's beautiful Sky Terrace on the resort's sixteenth floor overlooking the Gulf of Mexico.
Unfortunately, Mother Nature and some pretty intense lightning had a little different plan in mind.
An indoor backup space was all set and the Caladesi Room and its adjoining terrace on the same floor gave us spectacular views with its floor to ceiling windows.
Behind the Scenes
Our Special Moments Event Planning team took Nathan's ideas and pulled it all together to work in the new indoor space.
The hallway leading to the Caladesi Room was lined with candles and six roses, each with a specifically selected bible verse.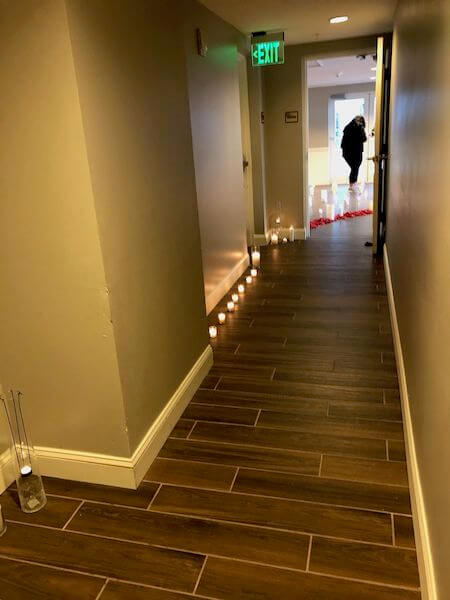 Inside the room a path of 10,000 red rose petals ended in a heart pattern, overlooking the terrace and the beach below. The floor around the path was filled with 200 flickering candles of various sizes.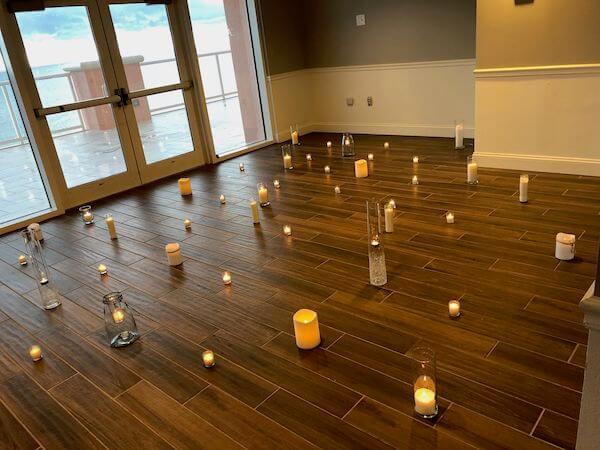 The Moment Arrived
As Alona arrived and proceeded down the hallway, she received the first six roses. As she entered the Caladesi Room and saw Nathan a well-choreographed sound track including "Honeymoon" by Johnny Stimson, "Marry You" by Bruno Mars and "Sugar, Sugar" by the Archies played.
As Alona approached Nathan he shared the seventh and final rose with her, which included the scripture "Who could ever find a wife like this one, she is a woman of strength and mighty valor! She is full of wealth and wisdom. The price paid for her was greater than many jewels" – Proverbs 31:10
With that Nathan dropped to one knee amidst thousands of rose petals and flickering candles.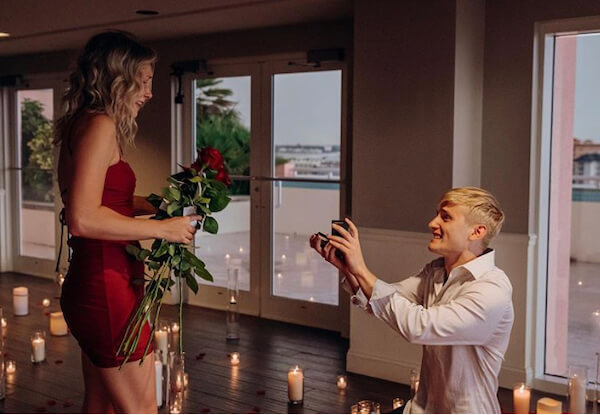 She Said YES!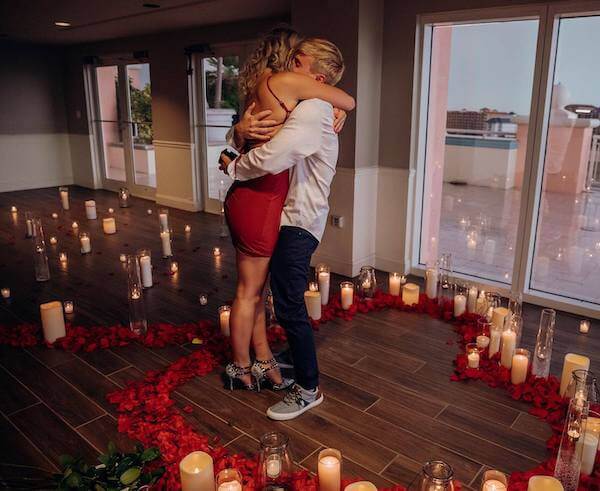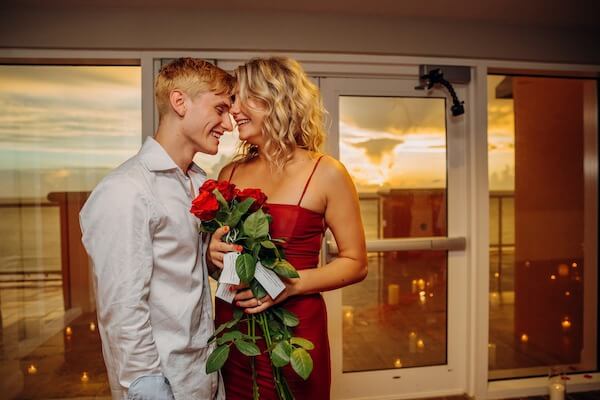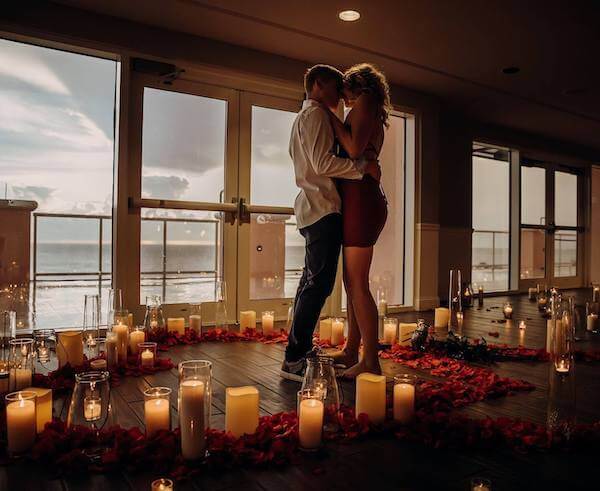 And at that moment, the skies began to clear and the couple were able to enjoy some time together on the terrace as a rainbow formed behind them over the Gulf of Mexico.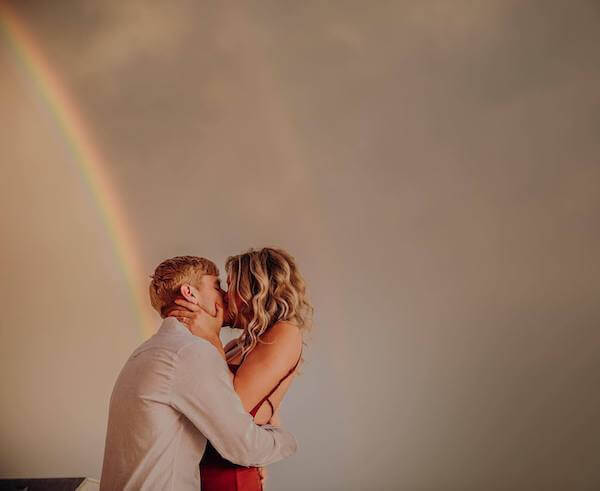 Congratulations Nathan and Alona!
Planning a wedding?
Whether you are a Tampa Bay Area local or planning a Gulfside destination wedding, we have the creativity and connections to help you have the day of your dreams without all of the stress.
Planning an event?
We LOVE social events as much as we love weddings. From Wedding Showers to Reunions, we've done it all. It's all in the details and we've got you covered.
Planning a trip?
Need a weekend getaway during your wedding planning, time away with your family or help planning your honeymoon? We're happy to help!