Wedding Venue Wednesday: St Pete Lions Club Beach House
Our Special Moments Event Planning team has a special place in our hearts for the St Pete Lions Club Beach House.
It is an attractive location with its own private beach. But, it's also the place our very own Tammy and Bill Waterman tied the knot 20 years ago this week!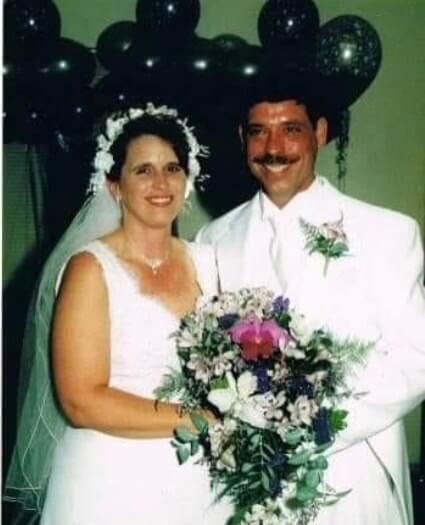 St Pete Lions Club Beach House

9300 W Gulf Boulevard

Treasure Island, FL 33706
St Pete Lions Club AMAZING History
The St Pete Lions Club was founded in 1925, not long after Hellen Keller asked the Lions Clubs to sponsor the work of the American Foundation for the Blind.
In 1966 the St Pete Lions Foundation was established as a charitable non-profit corporation. The Foundation is a 501(c)(3) tax-exempt entity, and the Beach House is the center of its fundraising plan.
The St Pete Lions Club funds vision healthcare for residents of Pinellas County. They collect more than 9,00 pairs of used prescription glasses each year and help with sight and diabetes screenings for at-risk youth, the elderly, and the homeless.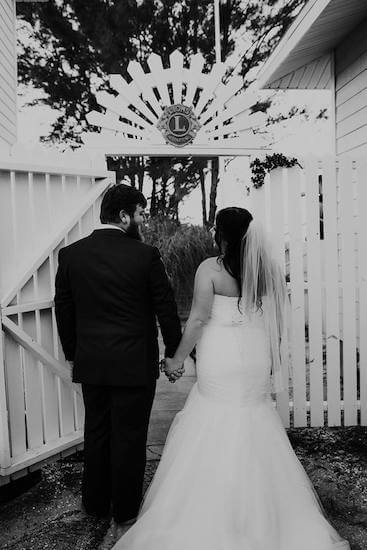 The Lions Club Beach House
The property where their Beach House now stands was purchased in 1938 for $10!!! The groundbreaking for the original building was done in 1939, and the building was completed in 1946.
The beach house has its own private beach, perfect for beach wedding ceremonies. And, with a forty-foot beach-facing patio, we can't imagine a better place for your cocktail hours at sunset.
The house itself is fully airconditioned and accommodates 80-120 guests. The house also has a changing room for your wedding party, hardwood floors, and private parking. The restrooms are modern and are wheelchair accessible.
The Beach House offers a nice-sized kitchen with preparation space, refrigeration, an ice maker, and a separate bar. This allows you to provide your own food and alcohol with the proper insurance.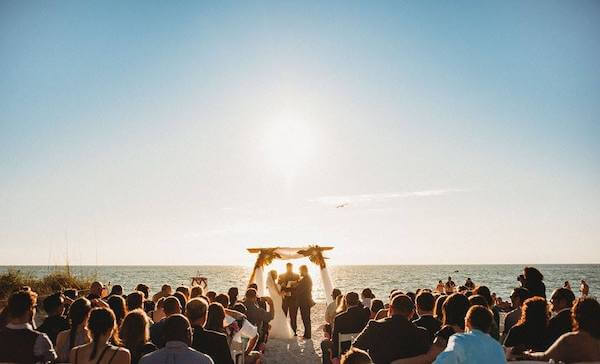 Beyond Affordable
As if the fantastic private beach, sunset views, and indoor spaces aren't enough – it's incredibly affordable.
Being able to secure your caterer and providing your alcohol can come with considerable savings. However, the rentals for the space are incredibly affordable. And, the rentals include access to the property for a majority of the day.
Be sure to contact our Special Moments Event Planning Dream Makers for additional information on the Beach House and everything that is included
Images from Melissa and Steve's wedding at the St Pete Lions Beach House by DeWitt For Love Photography.
Planning a wedding?
Whether you are a Tampa Bay Area local or planning a Gulfside destination wedding, we have the creativity and connections to help you have the day of your dreams without all of the stress.
Planning an event?
We LOVE social events as much as we love weddings. From Wedding Showers to Reunions, we've done it all. It's all in the details and we've got you covered.
Planning a trip?
Need a weekend getaway during your wedding planning, time away with your family or help planning your honeymoon? We're happy to help!