Wedding Venue Wednesday: Sandals Resorts
Usually, our Special Moments Event Planning Wedding Venue Wednesday feature highlights incredible Tampa Bay wedding venues. Many are off-the-beaten-path wedding venues.
This month we're going way off the beaten path to the Caribbean!
Our Special Moments Event Planning team are Certified Sandals Specialists and have personally been to over ten Sandals / Beaches Resorts!
What Are Sandals Resorts?
Sandals Resorts are some of the most gorgeous beach resorts in the Caribbean region, known for their white sand beaches, turquoise waters, and romantic sunsets. But, beyond their natural beauty, they are known for their all-inclusive vacation packages and top-notch service!
Sandals Resorts has been voted as the world's leading all-inclusive company for 25 years in a row! Vacation packages include 5-star Global Gourmet dining, spectacular accommodations, unlimited premium liquors, magnificent pools and exciting water sports – and that's just the beginning.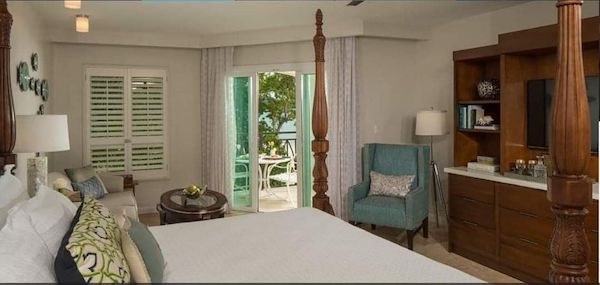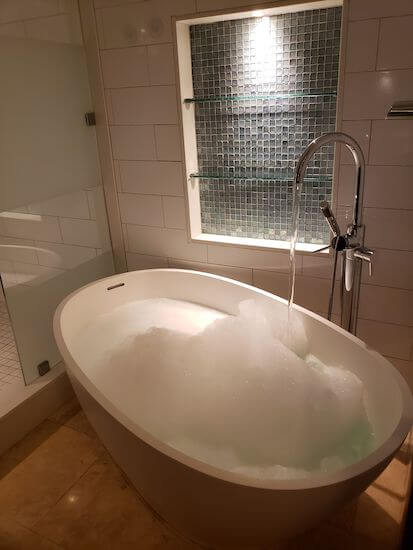 Where Are Sandals Resorts Located?
Sandals has resorts on the islands of Jamaica, Saint Lucia, Antigua, The Bahamas, Grenada, Barbados, and most recently, Curaçao.
We recently returned from a holiday in Jamaica, where Sandals offer six adult-only options. On this trip, we enjoyed the Sandals Southcoast in White House. South Coast offers nine unique restaurants, seven bars, four pools, and spectacular over-the-water bungalows.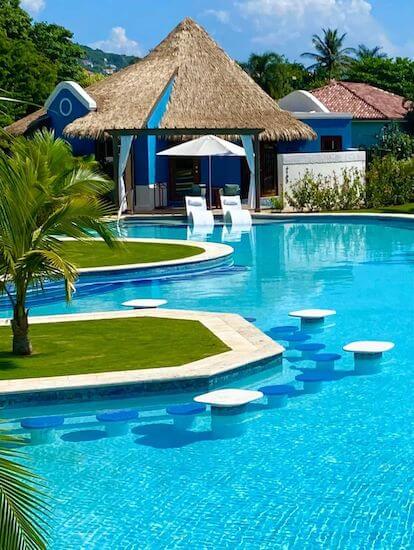 The island of Saint Lucia has three beautiful resorts, with the remaining islands having one or two resorts each. With that said, there is truly something for everyone.
What About Sandals Weddings?
Sandals Resorts have been an incredible partner to us and our fellow members of the Association of Bridal Consultants.
When talking to our colleagues, we all have the same response – "the wedding teams are awesome,' and 'I have a lot less to worry about when planning a destination wedding.' And, not surprisingly, each of our colleagues seems to have their favorite. Many love Sandals Southcoast, our favorite, while others connect with Sandals Emerald Bay, Sandals Grande Antigua, and others. There is something for everyone.
Destination weddings have a lot of moving parts. As wedding planners, we know that our couples want answers right away. We love how quickly we typically get answers from their wedding teams.
The Sandals advance team works hand in hand with us to ensure that everything is in place before your arrival. Then the team onsite picks up everything to tamper you and your guests every step of the way.
And who doesn't love a free wedding?
On our recent visit to Sandals South Coast we saw this couple heading off for their wedding!
Did You Say Free Wedding?
Yup, one of the best parts about Sandals destination weddings is that if the couple stays three nights, the wedding is free!
You get to choose from one of the resort's most beautiful locations. It includes an orchid bouquet and boutonniere, white chivari chairs for your guests, pre-recorded music for your ceremony, and a 5×7 photograph.
The reception includes a two-tiered wedding cake, table settings, a decorative centerpiece for the head table, a cocktail reception with sparkling wine and hors d'oeuvres, and a signature cocktail!
Beyond that, there are also fantastic honeymoon perks for you, starting with your turndown service, breakfast in bed, and excellent spa discounts.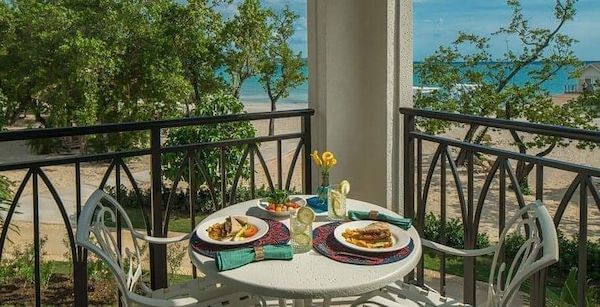 Bigger is Better!
In this case, bigger is better! The more nights you stay at the resort, the more perks you enjoy for your wedding.
And, the more wedding guests who join you for your wedding and enjoy a fantastic vacation, the more perks you get!
Who knew you could plan an incredible Caribbean destination wedding, get free stuff and get perks for inviting more wedding guests?
We did!
Reach out to our Special Moments Event Planning team to learn more about Sandals Weddings! And, if you're already booked with us to plan your Tampa Bay weddings, we need to talk honeymoons!
Planning a wedding?
Whether you are a Tampa Bay Area local or planning a Gulfside destination wedding, we have the creativity and connections to help you have the day of your dreams without all of the stress.
Planning an event?
We LOVE social events as much as we love weddings. From Wedding Showers to Reunions, we've done it all. It's all in the details and we've got you covered.
Planning a trip?
Need a weekend getaway during your wedding planning, time away with your family or help planning your honeymoon? We're happy to help!