Touching Client Reviews -LOVE, LOVE, LOVE!
Our Special Moments Event Planning team thinks The Beatles had it right. All Ya Need Is Love!
It's no secret that the last year with COVID has been tough on the wedding industry. We've worked with couples who canceled their wedding or postponed – some multiple times. There have been couples who resized everything, and others hosted intimate wedding ceremonies and hoped to party with family and friends at a later time.
But through it all, we worked with every couple and their family to make sure that within acceptable guidelines, they had the safest, most joyful wedding possible.
And the LOVE from our couples and their families has been overwhelming. Our Special Moments Event Planning team loves what we do. The outpouring of emails, thank you notes, and incredible reviews this year has been very touching.
William  – 5 Star Review from Google
I cannot begin to say enough about this company. With almost 3 weeks left to our wedding, Tammy and Jennifer and her assistants did EVERYTHING to make our day EASY, BREEZY and BEAUTIFUL.

Jennifer listened to EVERYTHING we said, and she put it all into action. She was responsive to EVERYTHING, she was in constant contact with us and made sure that OUR needs were met, and they were absolutely met!!!!!

They're inexpensive, and they are worth MUCH MUCH more. I highly recommend this company for ANY wedding or party planning. I promise they won't disappoint.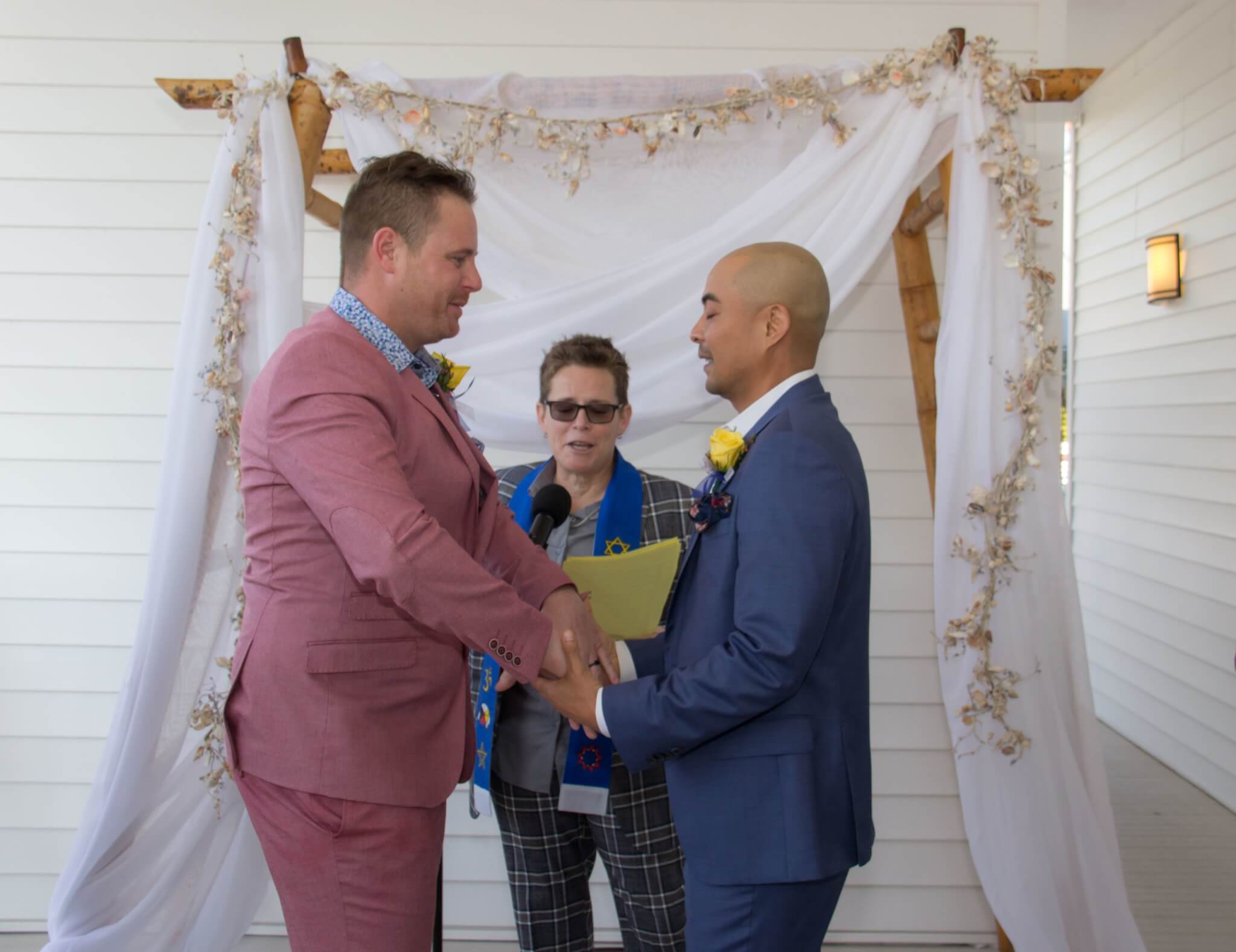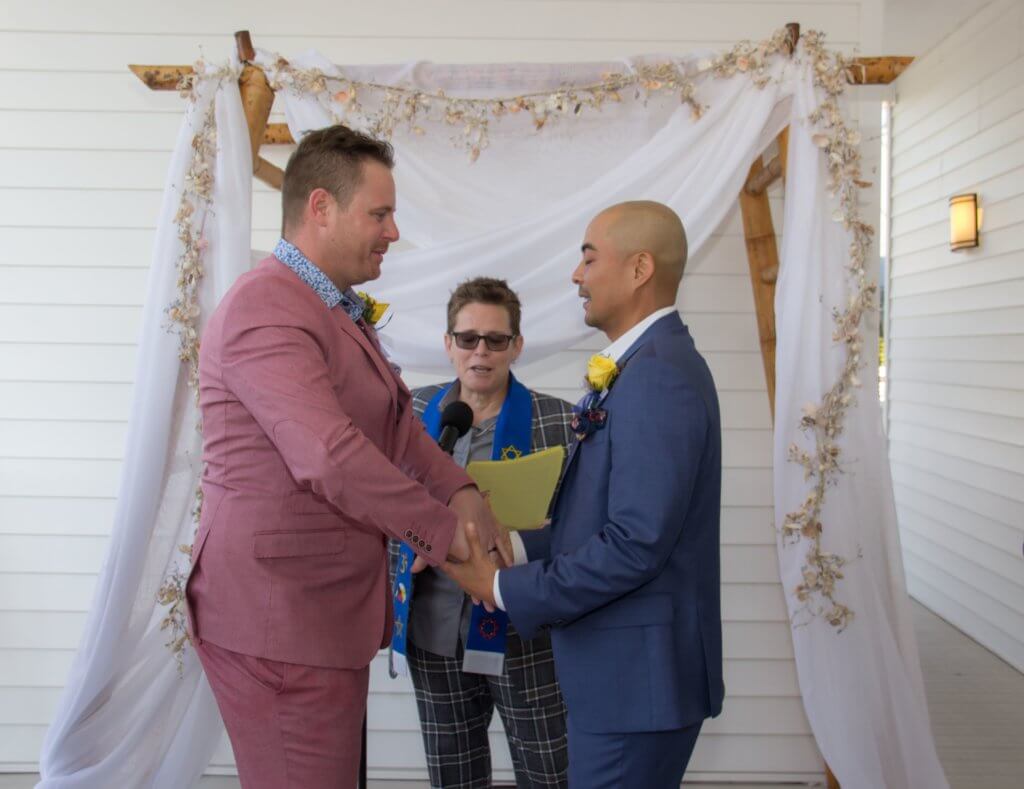 Yes, Will and Mark reach out to us three weeks before their big day. The guys had selected the Holiday Inn Harbourside on Indian Rocks Beach for their wedding. Still, they had a lot of pieces to pull together. We were thrilled to work with them on many décor and logistics pieces to make their wedding day special.
Great planner with great advice

Tammy and her team assisted our family with two weddings this year.

If you want someone who is extremely knowledgeable and organized this is who you need. Special Moments Events Planning was especially helpful during this year, as we had three different wedding dates due to COVID. Tammy was recommended by our wedding venue and she did not disappoint.

She will communicate with all your vendors and set up an itemized timeline for your wedding day that she shares with your vendors and your wedding party. This makes you able to enjoy the wedding because all the details are taken care of for you.

If you are considering hiring a wedding planner, I highly recommend Tammy Waterman, Special Moments Event Planning!
Our Special Moments Event Planning team worked with Jo and her family on her son Brent's wedding and her daughter Chelsea's wedding, just MONTHS apart. Brent and his bride, Emily, were married in a beach wedding ceremony at the St. Pete Beach Community Center.
Chelsea and her husband had married just two weeks ago at the Opal Sands Resort on Clearwater Beach.
Allison – 5 Star Review on The Knot
Tammy and her team are AMAZING! They made planning our wedding so much less stressful and so much more efficient.

As a pandemic bride, restrictions ultimately forced us to cancel the big, dream wedding we planned and have a much smaller zoom wedding. Tammy made that process as easy as it could be and was a planner and therapist for me all in one! I cannot recommend Special Moments enough!
Unfortunately, Allison's was one of the first weddings affected by the pandemic. Rescheduling, resizing, and reimagining your wedding day is never easy. We know this was not easy for the couple, and we genuinely appreciate the kind words.
Sara  – 5 Star Review from The Knot
The best of the best.

When we first talked with Tammy from Special Moments, we immediately knew that her and her incredible team would be THE people to make our wedding dreams come true.

Special Moments Event Planning has everything needed to create the wedding of your dreams; whether it is vendor recommendations, decorations, arches, emotional support, etiquette questions, hotel blocks, wedding invitations, doing the bustle for your dress, honeymoon planning, etc., she has it all!

Jennifer is amazing with graphic design and creates beautiful custom wedding signs, programs, menus, gift bag tags, and more! She will create something special and unique to you, or she can duplicate your Pinterest inspirations. And to top it off, Tammy is a Certified Sandals Specialist who can make your honeymoon dreams come true.

When looking into wedding planners, Tammy, Jennifer, and the rest of the team from Special Moments are truly the finest of them all.
Sara and Josh's beautiful wedding at Tampa Bay Watch was beautiful. Jennifer, one of our Lead Dream-makers, worked side by side with the couple to design some beautiful custom wedding pieces to accent their special day.
Our Special Moments Event Planning team is honored to have been there for these and dozens of couples during the pandemic. Our goal is always to create special moments for our couples, and through all of the challenges of the last year, we are thrilled to have more than met our goal!
Thank you to all of our couples for sharing the love!
Planning a wedding?
Whether you are a Tampa Bay Area local or planning a Gulfside destination wedding, we have the creativity and connections to help you have the day of your dreams without all of the stress.
Planning an event?
We LOVE social events as much as we love weddings. From Wedding Showers to Reunions, we've done it all. It's all in the details and we've got you covered.
Planning a trip?
Need a weekend getaway during your wedding planning, time away with your family or help planning your honeymoon? We're happy to help!