This week our newest Special Moments Event Planning team member, Shauna, went on a bit of a field trip.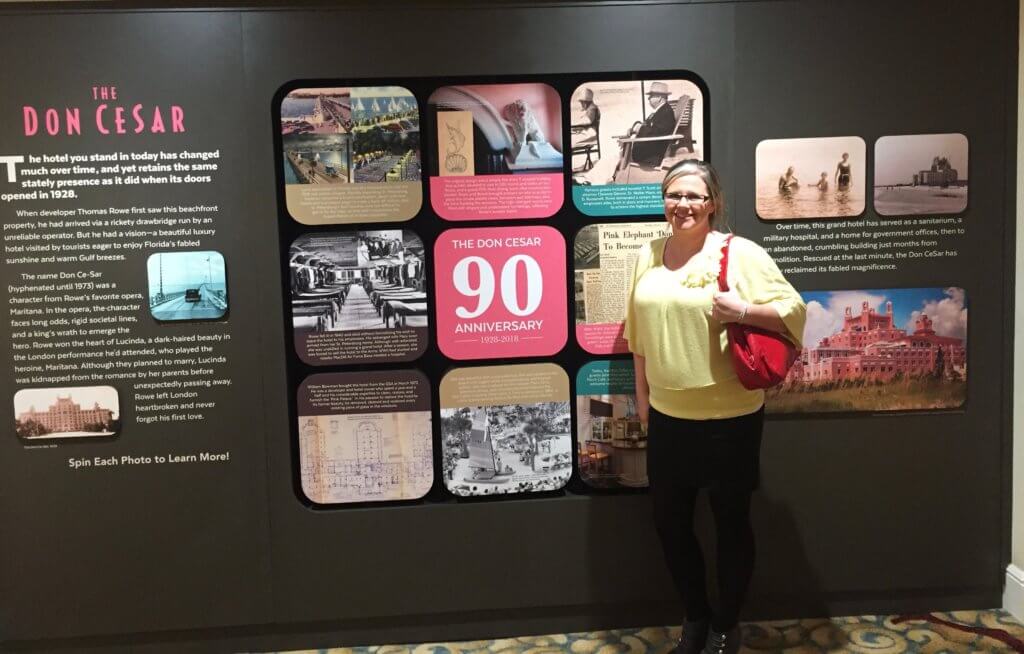 Our friends at Marry Me Tampa Bay hosted a networking event at the historic Don CeSar Hotel on the beautiful St Pete Beach.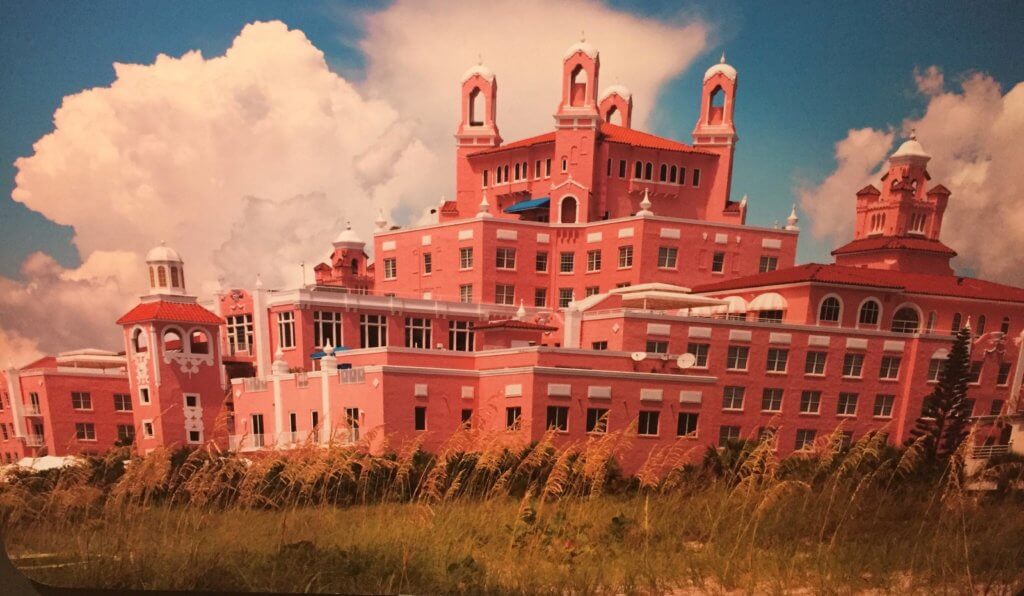 Originally opened in the Great Gatsby Era, 1928, this beautiful and historic hotel was built in the Art Deco style and recently has undergone some beautiful renovations.
They have infused the resort with some TLC and added some more modern decorative touches that also brought in some 'beach' flair that really makes the décor pop.
One of our favorite touches are the beautiful clear and blue glass bubbles accenting the lighting fixtures throughout the hotel's lobby and public areas.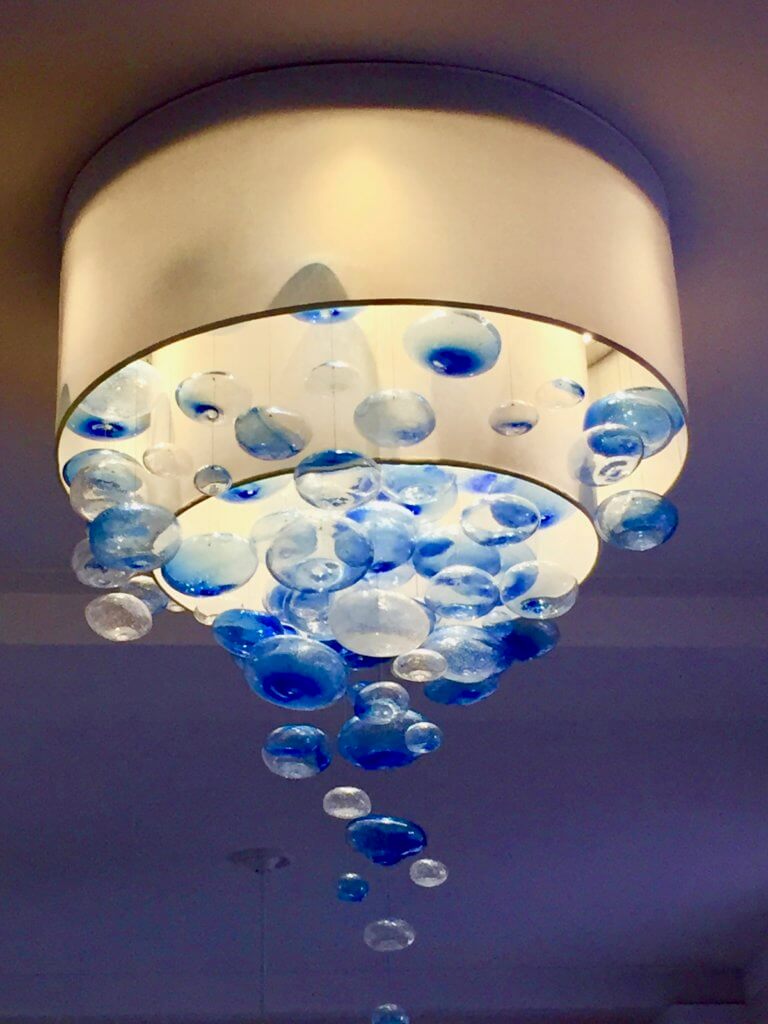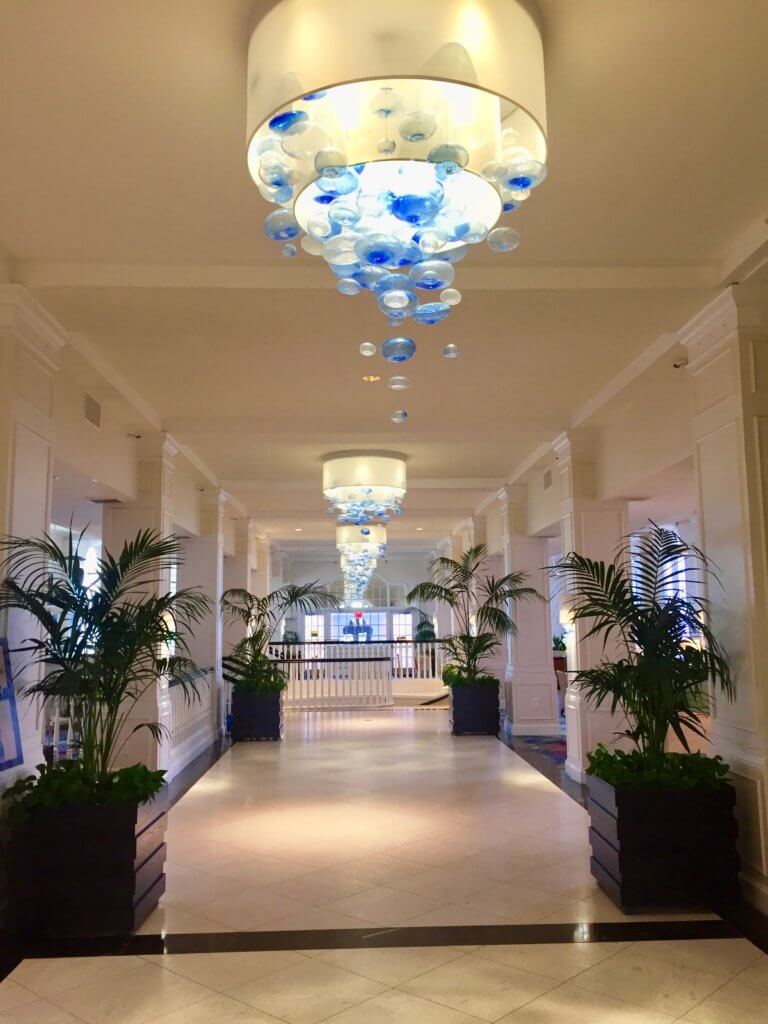 We had an opportunity to explore some of the recent renovations to their wedding spaces, including their adjacent public restrooms.
The new carpeting has a modern design that brings in soft sand colors mixed with shades of ocean blue. It looks like water washing over sand with random patterns washing across the floors. Surprisingly, it has a very neutral feel and blends into the background.
The Grand Ballroom space is completed with new chrome and crystal chandeliers as well as new draperies in a blue-grey tone which really breaks up with white walls, ornate woodwork, and walls.
The 5th floor King Charles and North and South Terrace and Prado Ballrooms are nearly completed; waiting on the installation of chandeliers and draperies, similar to the grand ballroom, which should take place in the next few weeks.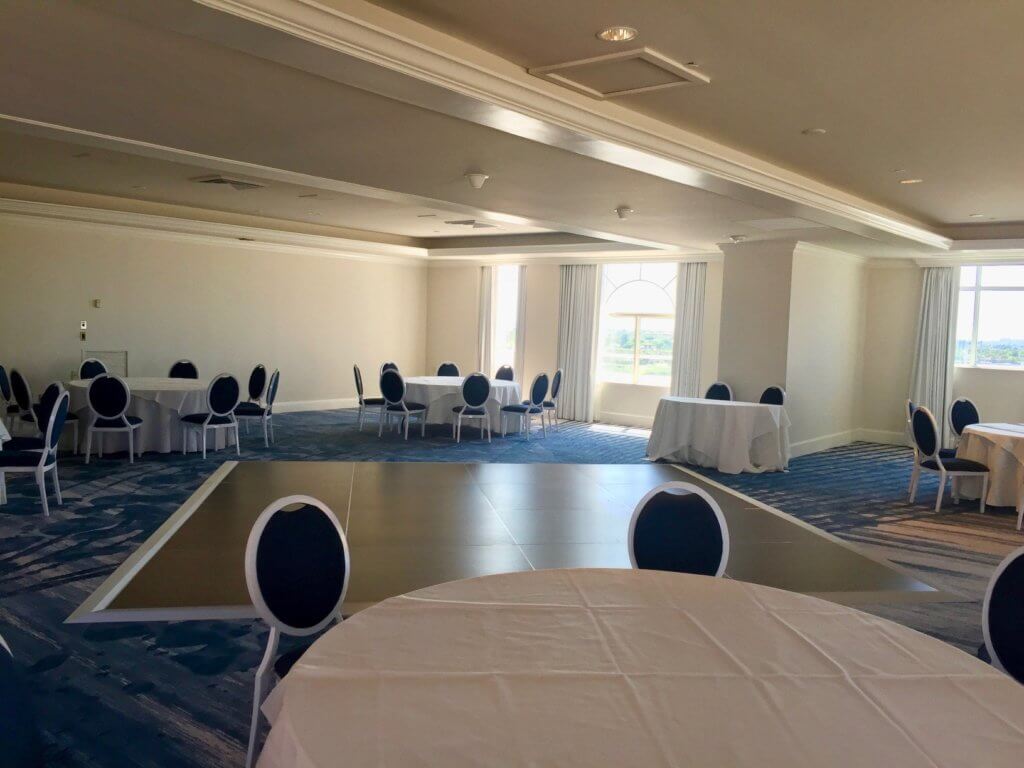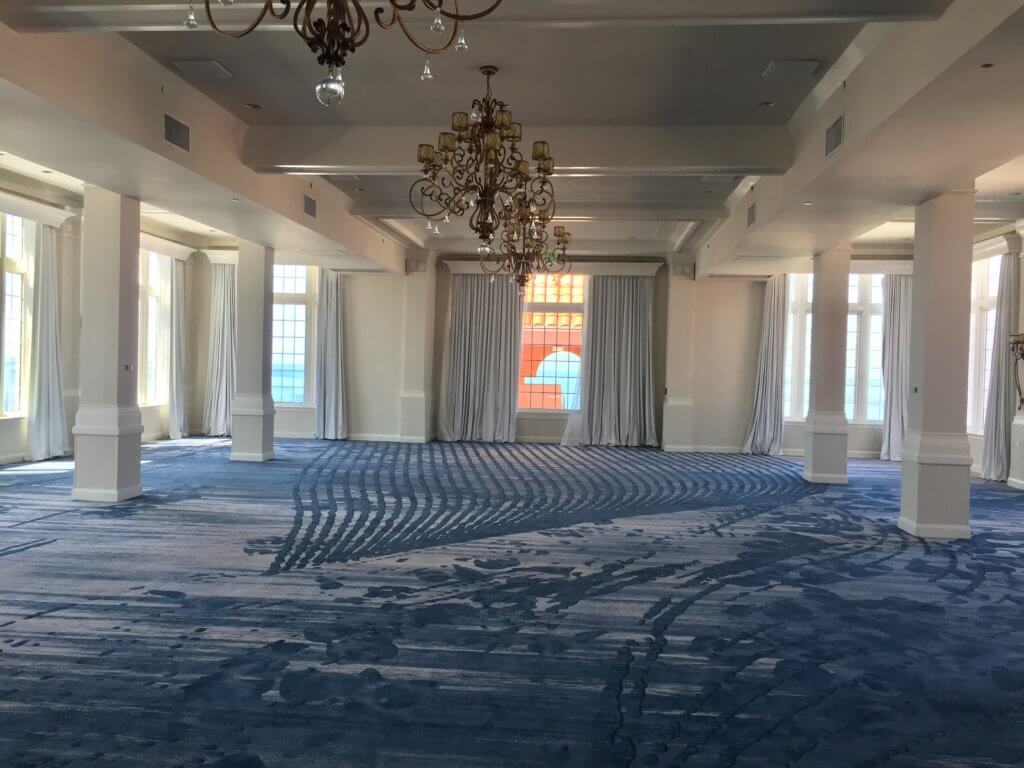 The event also showcased the scrumptious food items and staff of the Don CeSar. Guests were welcomed by a Champagne Bar with a number of fruit juices and purees that could be used to enhance your cocktail. Perfect for a Brunch Wedding or even a post-wedding brunch.
Thy highlighted some butler passed and stationary hors d'oeuvres like Brie and Raspberry in Puff Pastry, Miniature Beef Wellington, Duck Confit with Cranberry, Pickled Grapes and Mozzarella Cheese and Whipped Goat Cheese Bruschetta topped with Pear and Pistachio.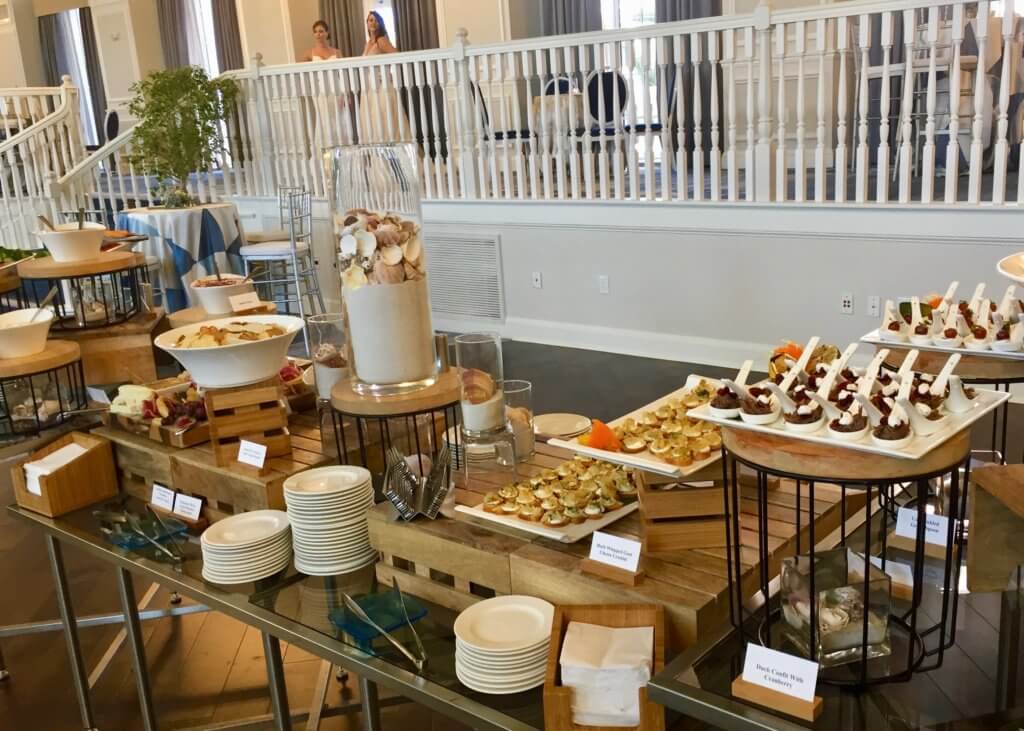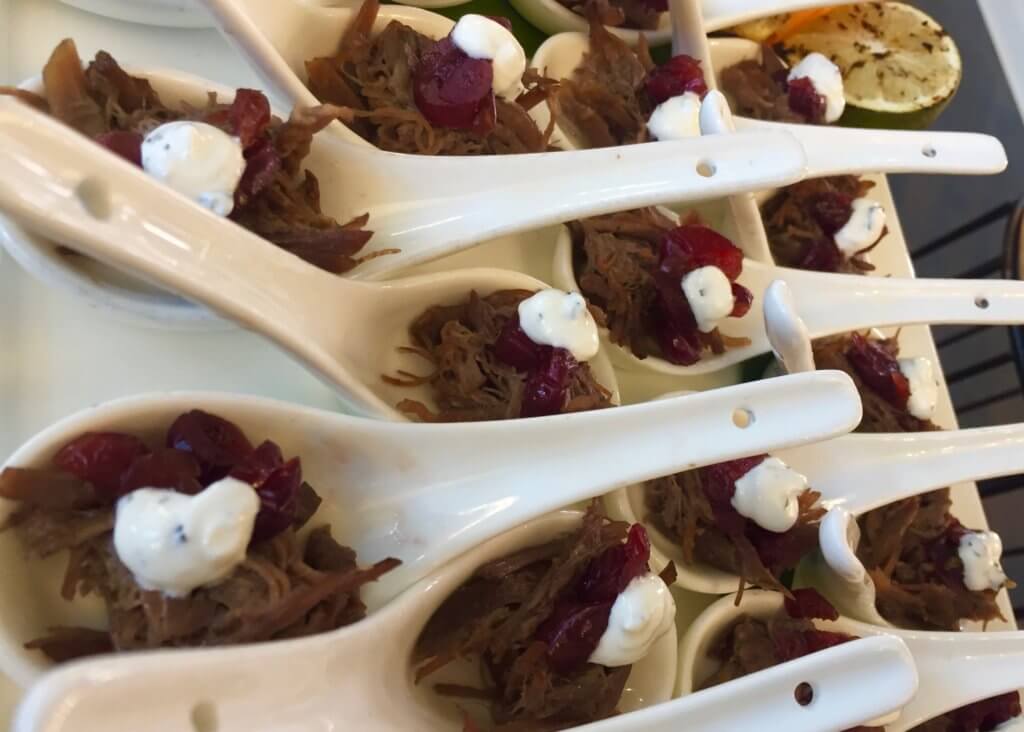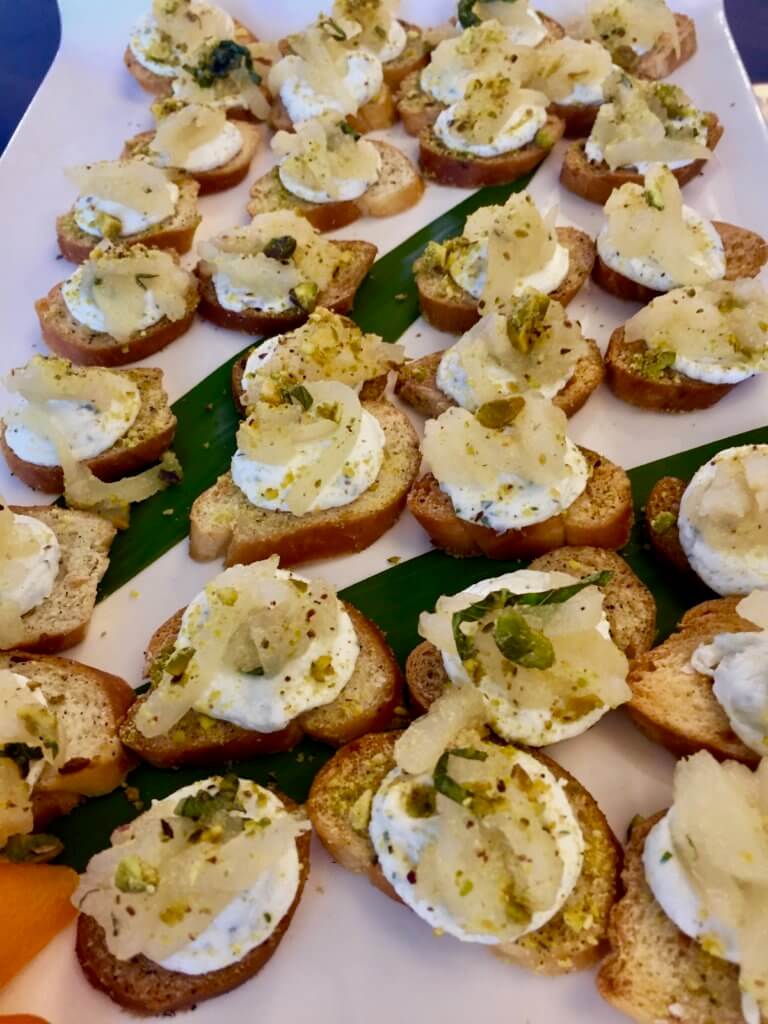 They were all delicious and well presented, each a perfect one bite addition to a cocktail reception; one bite packed with flavor and texture.
Their wedding team was friendly and took all of the professionals on small group tours of the newly renovated spaces.
Beautiful wedding ceremonies can be hosted beachside, in The Courtyard or the Beach Pavilion and these new enhancements to the ballroom spaces offer the beauty and elegance this resort was once known for.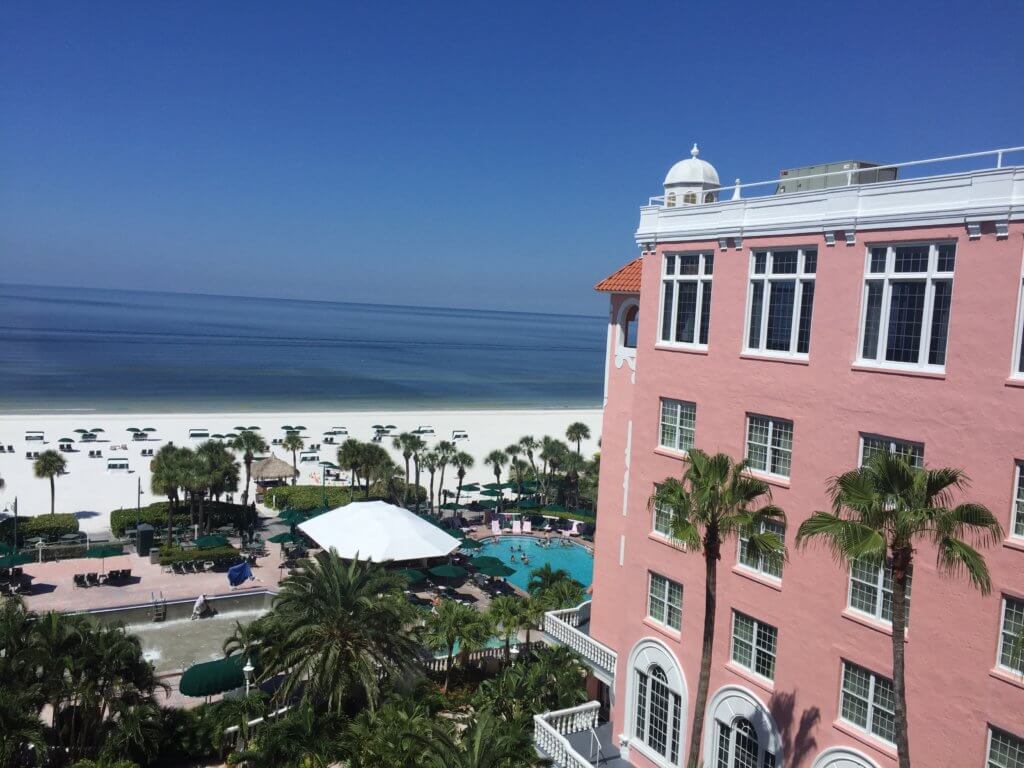 The views of the Gulf of Mexico and St Pete Beach are pretty amazing too!
Planning a wedding?
Whether you are a Tampa Bay Area local or planning a Gulfside destination wedding, we have the creativity and connections to help you have the day of your dreams without all of the stress.
Planning an event?
We LOVE social events as much as we love weddings. From Wedding Showers to Reunions, we've done it all. It's all in the details and we've got you covered.
Planning a trip?
Need a weekend getaway during your wedding planning, time away with your family or help planning your honeymoon? We're happy to help!