The Lie About A First Look
If you have read more than a couple of our Special Moments Event Planning blog posts over the last year, you know how much we LOVE First Looks!
There is just something special when a wedding photographer captures the moments leading up to one partner walking up behind the other partner.
Ariel and Matt
We adore these images by Tampa wedding photographer Jessica Barfield of Ariel and Matt's recent wedding at Palma Sola Botanical Park in Bradenton, Florida.
The images are spectacular!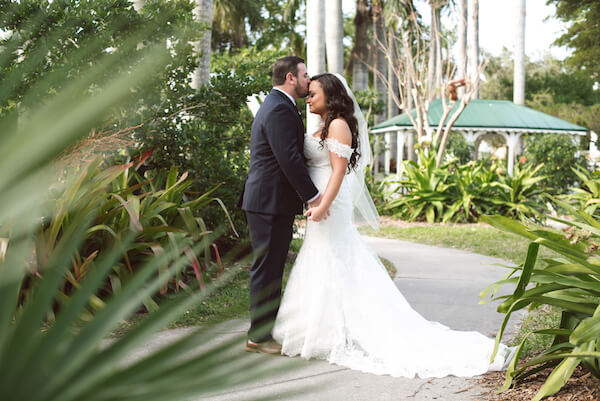 Breaking It Down
Sometimes it's a head-on shot; the person standing still often has their eyes closed in anticipation of what is going to happen. And, over their shoulder, you can see the person they are soon to be marrying walking up behind them.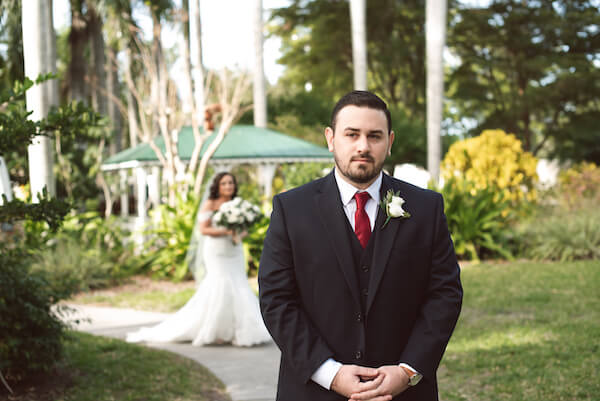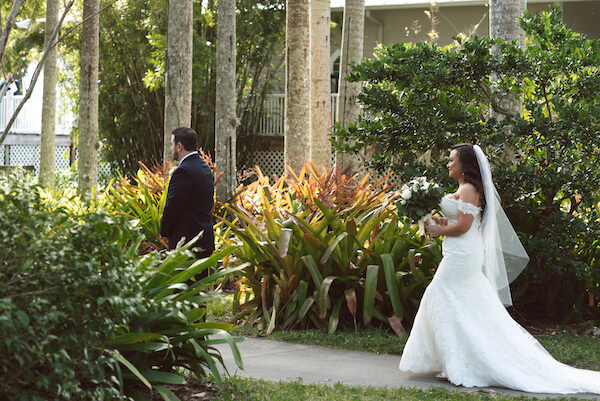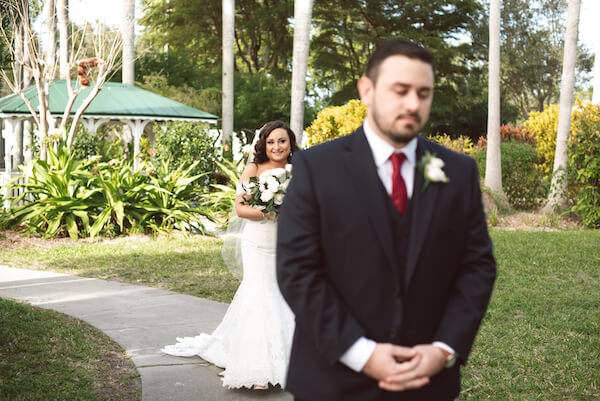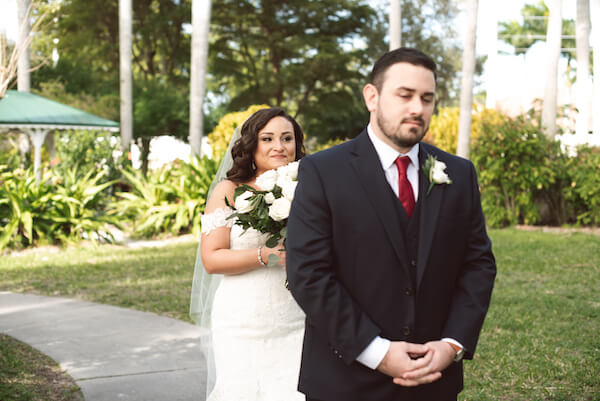 Then there's the touch, that moment when they reach up and gently touch them on the shoulder.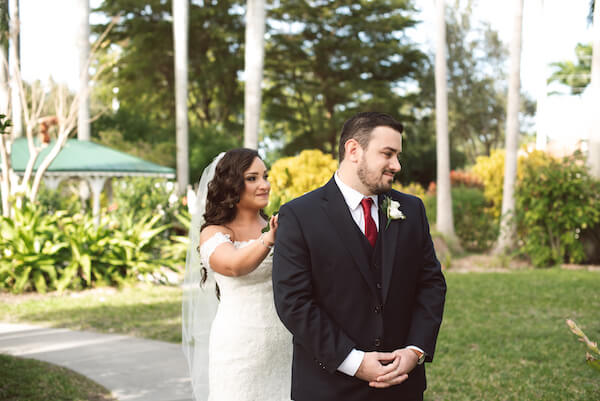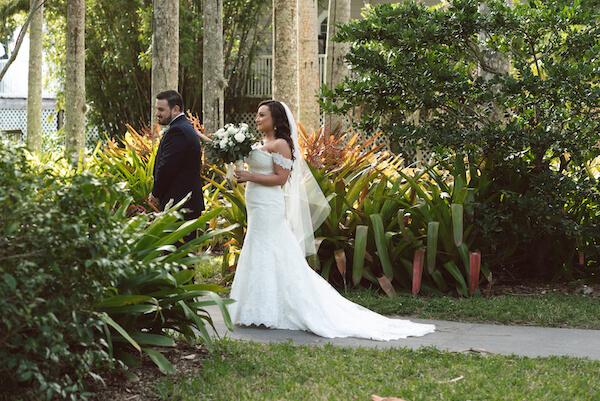 The moment is frozen in time as they turn around and see the love of their life standing behind them.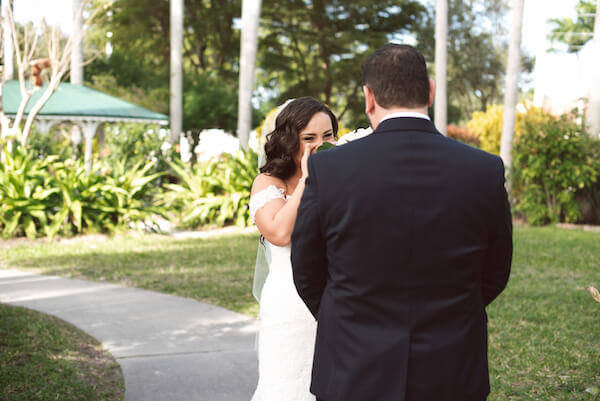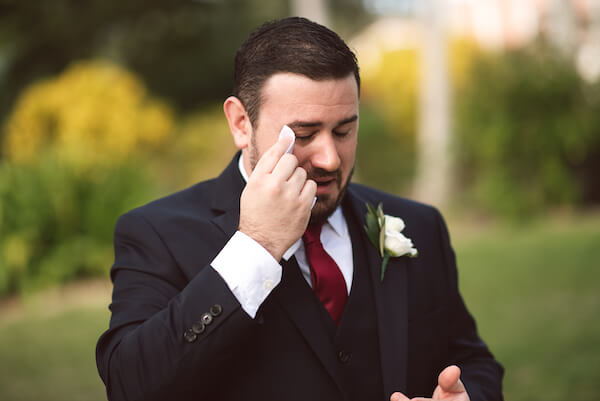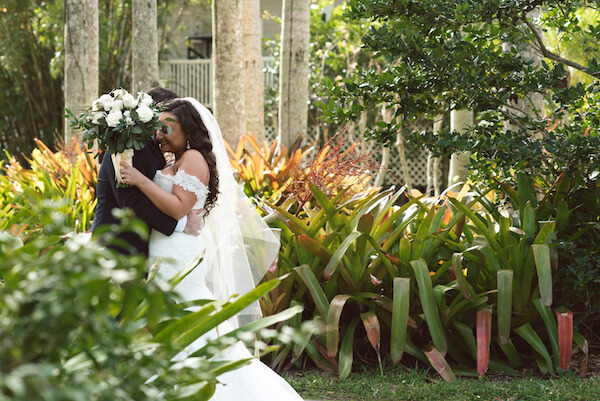 Looking at First Look photos, this can be the most intimate moment in this couple's wedding day. The setting is perfect; the air is still, there is no one else there… regardless of how many people are actually facilitating this moment.
Here's The Lie!
"It ruins the moment during your wedding ceremony when you see each other for the first time."
Not really!  During that moment, you are usually thinking "don't trip" or "breathe," and you barely get to touch each other's hands before the ceremony starts.
And, if you are lucky, you might manage to mumble " you look beautiful."
The Reality
This is Ariel, just before she walked down the aisle. The same bride who had a First Look with her husband-to-be just a little over an hour ago.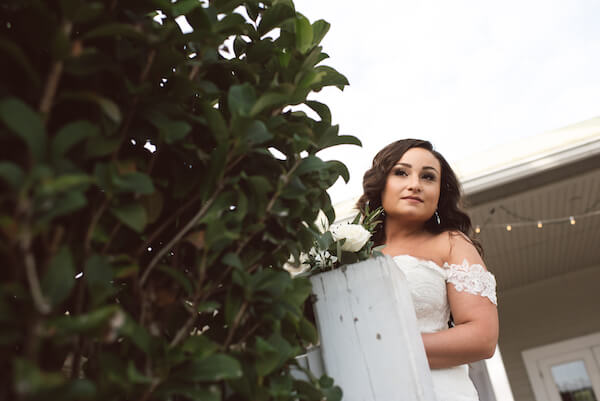 And, this is Matt waiting for his bride-to-be to walk down the aisle to marry him.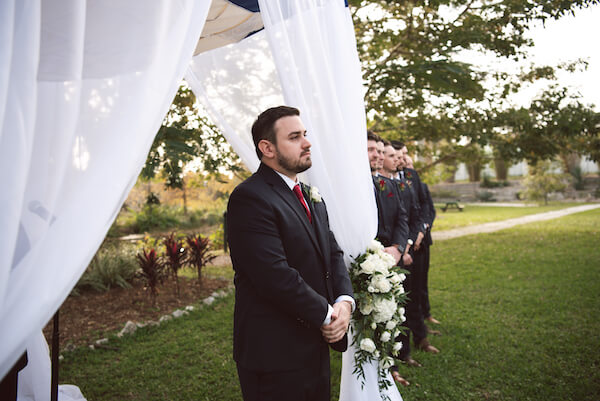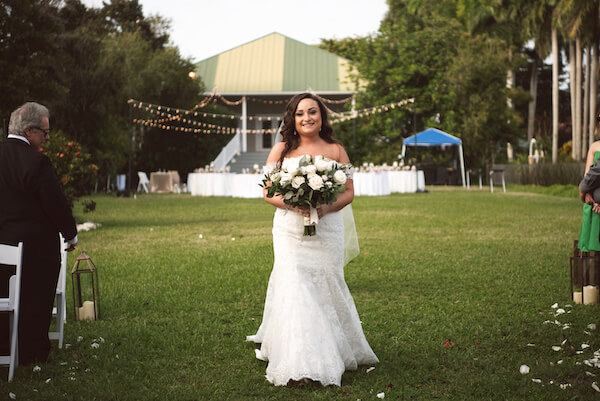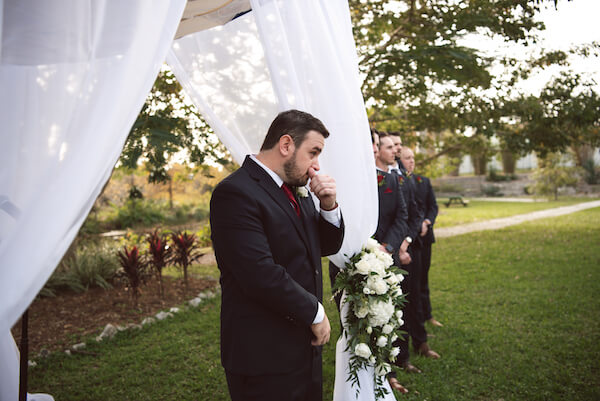 Does either of these two look like their First Look ruined this moment?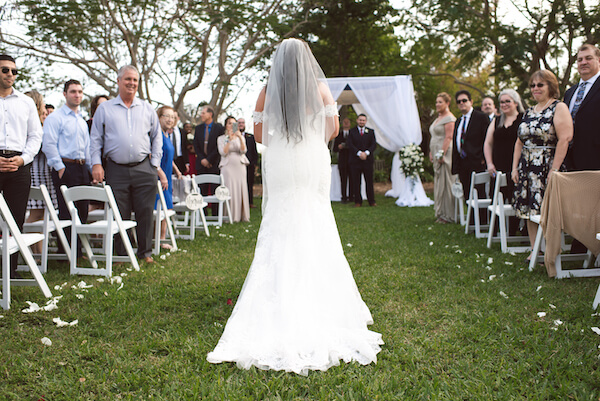 If you think their First Look is impressive, wait until you see the rest of their wedding!
Planning a wedding?
Whether you are a Tampa Bay Area local or planning a Gulfside destination wedding, we have the creativity and connections to help you have the day of your dreams without all of the stress.
Planning an event?
We LOVE social events as much as we love weddings. From Wedding Showers to Reunions, we've done it all. It's all in the details and we've got you covered.
Planning a trip?
Need a weekend getaway during your wedding planning, time away with your family or help planning your honeymoon? We're happy to help!