The Knot Picks Special Moments Event Planning as Best of Weddings 2021!
Our Special Moments Event Planning Lead Dream Maker Tammy Waterman just got one of those emails that make us so excited.
The Knot Best of Weddings
Each year five percent of hundreds of thousands of local wedding professionals listed on The Knot receive the Best of Weddings award.
What makes this award so special is that The Knot analyzes each wedding professional's client reviews to make this selection.
According to The Knot, "These winners represent the best of the best wedding professionals that engaged couples should consider booking for their own unique weddings."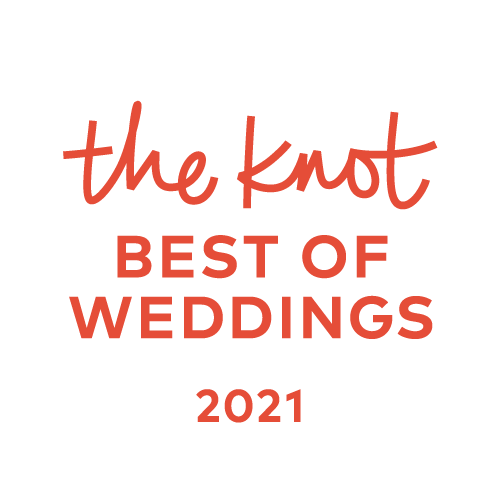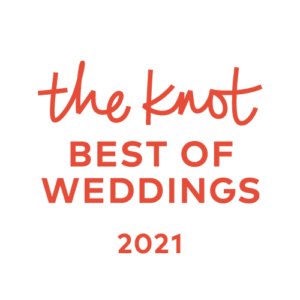 Our Clients Reviews on The Knot Say It Best!
Allison's Review on The Knot
Tammy and her team are AMAZING! They made planning our wedding so much less stressful and so much more efficient. As a pandemic bride, restrictions ultimately forced us to cancel the big, dream wedding we planned and have a much smaller zoom wedding. Tammy made that process as easy as it could be and was a planner and therapist for me all in one! I cannot recommend Special Moments enough!
Gina's Review on The Knot
Tammy, Jennifer, and Melissa are exactly what their titles say they are – Dream Makers! We weren't sure if we needed a wedding coordinator because we were doing our wedding planning on our own. But after some advice from friends and reading reviews, we decided we wanted a day-of wedding coordinator to make our plans run smoothly and to allow us and our families to enjoy the day.

We are so glad we hired Special Moments! Tammy gave me advice and recommendations throughout the month leading up to our wedding. She kept everything organized and executed our plan perfectly on our wedding day. These 3 ladies so far exceeded our expectations – every time I needed something on the wedding day, they had already anticipated it and had a better idea for how to take care of it than I would have.

It gave us so much peace of mind just knowing we had their expertise and experience as part of our team. When we were trying to make the call about our weather backup plan a few days before the wedding, Tammy was available to talk with me and helped me to make the right decision. We can't thank Tammy, Jennifer, and Melissa enough. They played a big part in making our wedding day our perfect dream!
Be sure to check out more of our client reviews on The Knot
A Wonderful Ending to 2020
As hectic and unpredictable as 2020 has been, we love that our Special Moments Event Planning team could be there for so many amazing couples.
The Knot summed up what 2020 was like for so many of us in the wedding industry.
Despite COVID-19 interrupting many 2020 weddings and social events, wedding professionals around the nation continued to support to-be-weds throughout their wedding planning journeys. From adjusting future schedules to make way for postponed weddings, to helping couples host socially distanced weddings following state and local guidelines and restrictions with an increased focus on health and safety, wedding pros—and the industry as a whole—rallied together in 2020, ultimately helping couples continue to celebrate life and love. The Knot 2021 Best of Weddings recognition honors the vendors who went above and beyond to help to-be-weds navigate the global pandemic.
Thank you to all of our couples who were kind enough to trust us with their wedding day!
Planning a wedding?
Whether you are a Tampa Bay Area local or planning a Gulfside destination wedding, we have the creativity and connections to help you have the day of your dreams without all of the stress.
Planning an event?
We LOVE social events as much as we love weddings. From Wedding Showers to Reunions, we've done it all. It's all in the details and we've got you covered.
Planning a trip?
Need a weekend getaway during your wedding planning, time away with your family or help planning your honeymoon? We're happy to help!