The James Museum – Wedding Venue Wednesday
Wedding Venue Wednesday is a monthly Special Moments Event Planning blog feature. We showcase Tampa Bay wedding venues that are unique and different. We'll usually share a new venue on the first Wednesday of each month.
This month's Wedding Venue Wednesday showcases the incredibly unique James Museum of Western and Wildlife Art, located in downtown St Petersburg.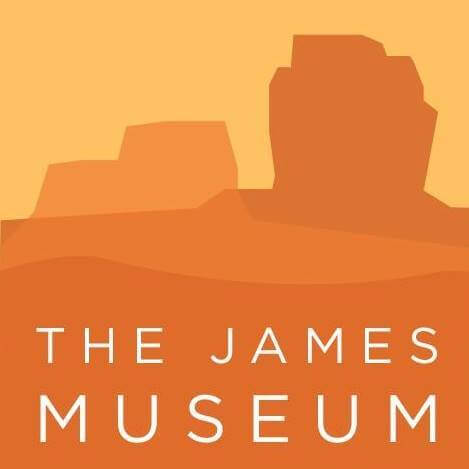 The James Museum of Western and Wildlife Art
The James Museum of Western & Wildlife Art
150 Central Ave.
St. Petersburg, FL 33701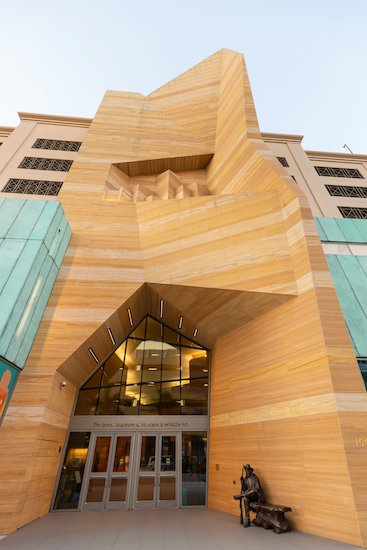 The museum is fantastic, and you could quickly lose yourself in the exhibits and impressive sculptures. But, when it comes to weddings and events, the benefits multiply. The event spaces and staff are first-rate and a pleasure to work with. And, you get to enjoy so much of the artwork as well.
Additionally, several downtown St Pete hotels are within blocks of the venue, and parking is available in the South Core Parking Garage above the museum.
The Museum's Mission
Created to enrich the hearts and minds of St. Petersburg with the spirit of the Great American West, The James Museum of Western & Wildlife Art is a brand-new premium event space designed to enthrall your guests with dynamic architecture, historical reverence, and one of the most enchanting collections of art that you will ever witness. Whether grand or intimate, business or personal, our Events Team will ensure that your vision is perfectly executed while surrounded by the sights and sounds of the Great American West.
And the museum certainly lives up to its mission statement!
Arroyo
The 3,400 square foot space they call Arroyo mirrors a western riverbed in a sandstone canyon. The 20-foot waterfall, sandstone interior, and bronze sculptures create the perfect backdrop for a wedding ceremony.
Not to mention it'll be a beautiful location for wedding portraits. And all of your family and friends will want selfies there too!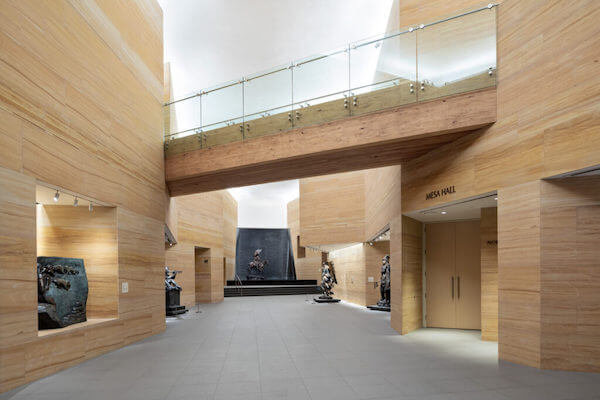 Canyon
During the day, Canyon is the museum's café and museum shop. At night it's a great gathering spot and elegant bar, making it the perfect location for your cocktail hour.
The space has a carved antique saloon bar from 1905 Chicago, complete with a rogue bullet hole for that authentic Western experience.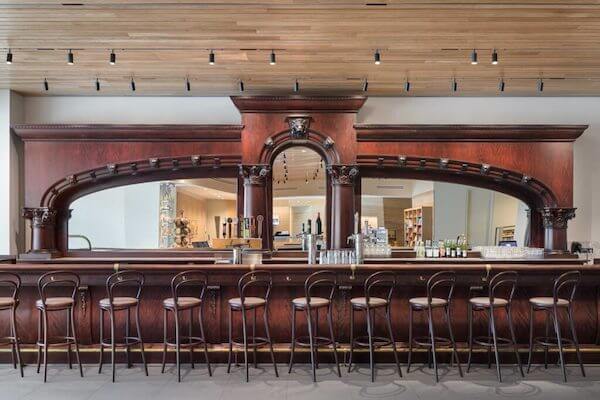 Mesa Hall
Mesa Hall is the museum's largest and most versatile space. It offers nearly 6,000 square feet of flexible event space. It's the ideal blank slate to create the wedding reception of your dreams.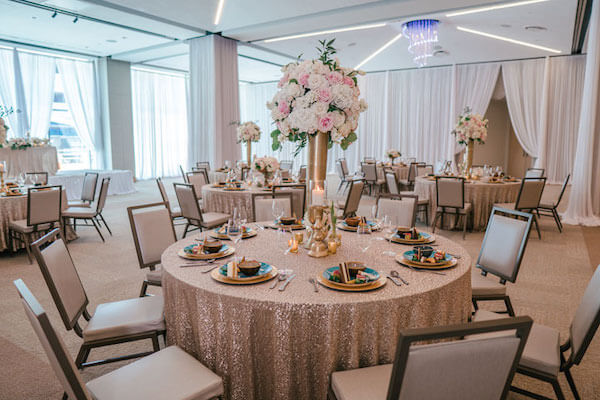 If you are considering a more intimate event, the space can be divided into four smaller areas. For larger events, Mesa Hall connects to Arroyo for an event space your wedding guests won't soon forget.
This is definitely a unique Tampa Bay wedding venue! It offers something you won't find anywhere else in the region. And, beyond the incredible museum and the local amenities, you'll be steps away from St Pete Pier and the amazing waterfront.
All images of the James Museum of Western and Wildlife Art are from their website or social media.
Planning a wedding?
Whether you are a Tampa Bay Area local or planning a Gulfside destination wedding, we have the creativity and connections to help you have the day of your dreams without all of the stress.
Planning an event?
We LOVE social events as much as we love weddings. From Wedding Showers to Reunions, we've done it all. It's all in the details and we've got you covered.
Planning a trip?
Need a weekend getaway during your wedding planning, time away with your family or help planning your honeymoon? We're happy to help!