We thought we would share a little something fun to break up some of the stress couples might be currently experiencing with wedding planning.
Traditionally, over the years, a lot of our Special Moments Event Planning couples included a bouquet toss and garter toss in their wedding.
We're sure you are familiar with both of those.
"All The Single Ladies" took to the dance floor and the bride tossed a bouquet over her head while all the single ladies scramble to catch it.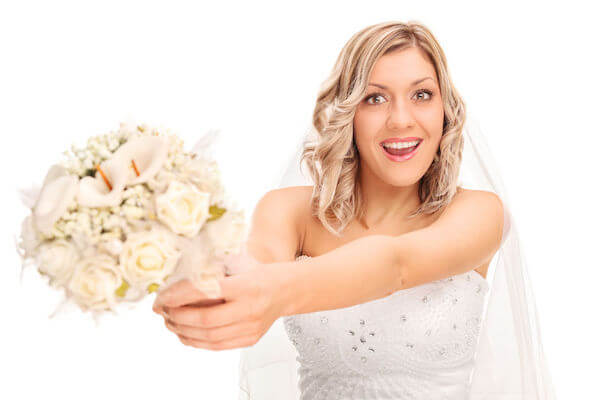 Then the groom reached up under the bride's wedding dress to remove a garter – he then tossed it over his head to all the single guys.
The idea is that whoever catches the bouquet is next to be married, and the same for the guy catching the garter. He is then to place the garter on the leg of whoever caught the bouquet.
Occasionally it gets out of hand.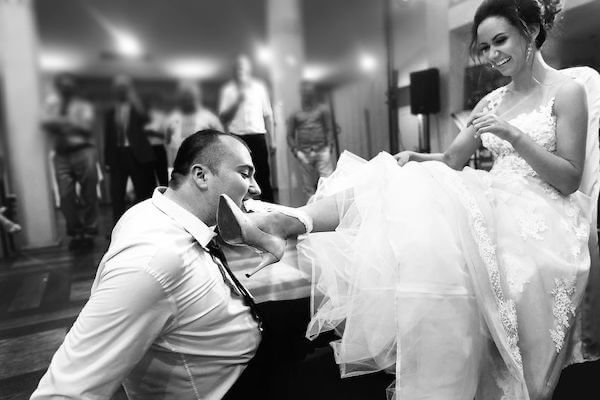 Shoe!
While in most cases games are reserved for the bridal shower, we are seeing the shoe game pop up at a lot of weddings recently; and in many cases, it is replacing the bouquet and garter.
"So, what's the shoe game?" – We're glad you asked!
The shoe game is sort of like the newlywed game and is fun to do for a break in the wedding reception, to slow things down a bit.
The couple sits in chairs, back to back in the center of the dance floor they take off their shoes and each one should have one shoe of their own and one of their partners.
The DJ then asks a series of questions and you raise either your shoe or your partner's to answer the MCs questions.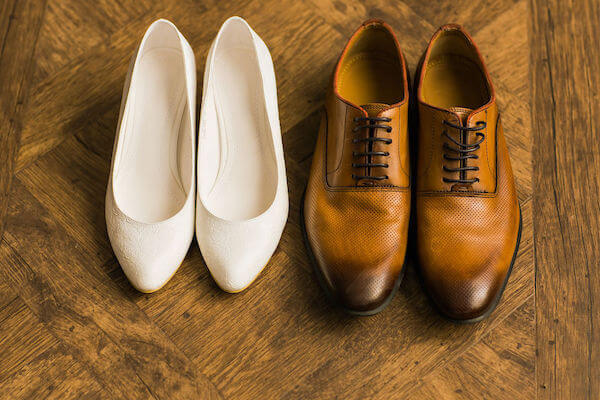 Here are 15 great questions:
Who paid on the first date?
Who was the first to say "I love you"?
Who's more emotional?
Who plans the best date nights?
Who's the best driver?
Who's better when it comes to directions?
Who's the better cook?
Who's a pickier eater?
Who's a better tipper?
Who's more likely to steal all the covers?
Who snores louder?
Who's more adventurous?
Who would last longer on a deserted island?
Who's more likely to cry during a sad movie?
Who takes the longest to get ready?
If you have a wedding website it can be fun to ask your wedding guests to share questions for you.
It's also something fun might want to include in your Engagement Party or Rehearsal Dinner.
And, if the two of you are stuck at home and looking for something fun, try doing this and sharing it live on your social media
Planning a wedding?
Whether you are a Tampa Bay Area local or planning a Gulfside destination wedding, we have the creativity and connections to help you have the day of your dreams without all of the stress.
Planning an event?
We LOVE social events as much as we love weddings. From Wedding Showers to Reunions, we've done it all. It's all in the details and we've got you covered.
Planning a trip?
Need a weekend getaway during your wedding planning, time away with your family or help planning your honeymoon? We're happy to help!