Planning Your Tampa Bay Wedding
Across Tampa Bay, wedding planning is in full swing. Our Special Moments Event Planning team talks to dozens of newly engaged couples every week.
And not just local couples planning their wedding but also for couples from across the country coming here for Tampa Bay destination weddings.
The Basics of Wedding Planning
Wedding planning is a step-by-step process where each step builds onto the next. Unfortunately, for many couples, you don't know what you don't know until you've made costly mistakes.
As one of only 47 Master Wedding Planners globally, our owner and Lead Dream Maker Tammy Waterman knows how all of the pieces fit together.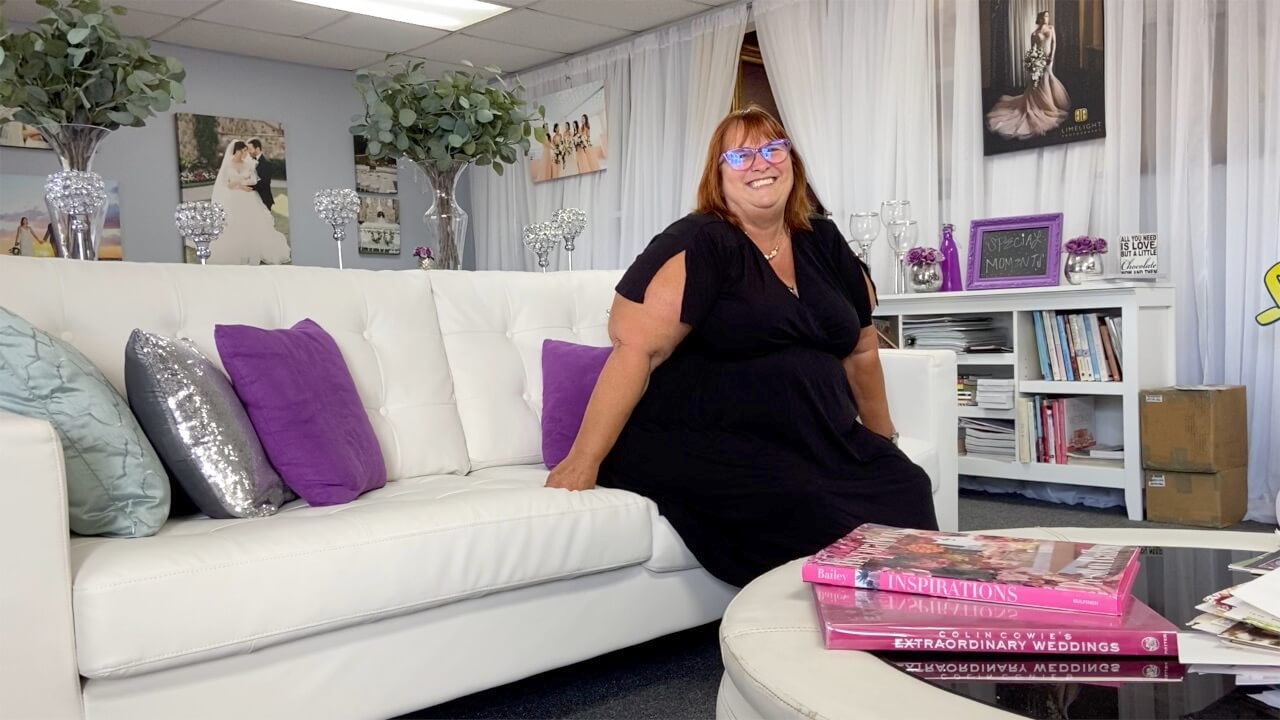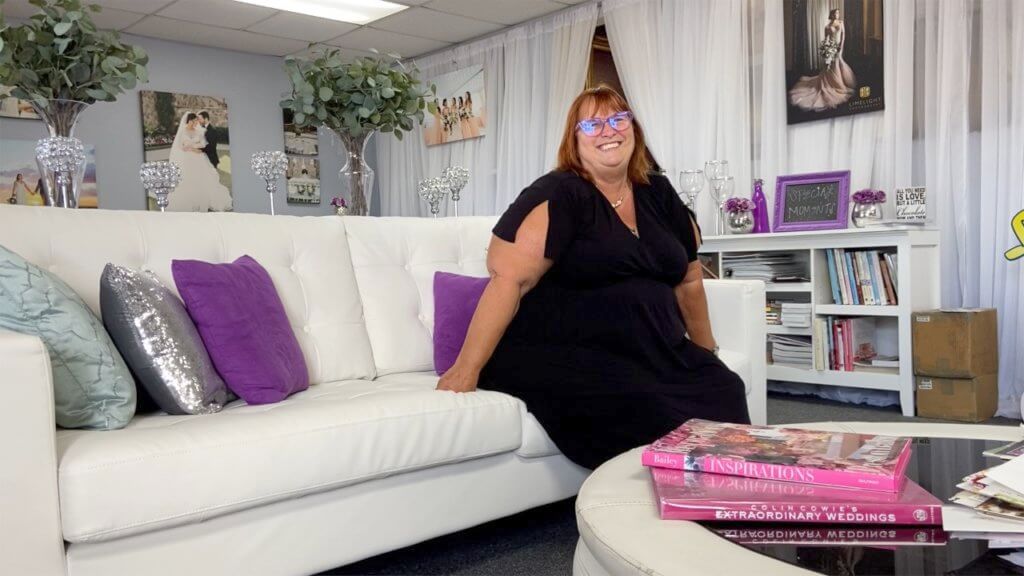 And, having planned weddings across the Tampa Bay area for nearly two decades, she knows the best wedding vendors for your budget. But, she also knows how to make those recommendations based on your personality and style.
Recently, our colleagues at Marry Me Tampa Bay came to Tammy for wedding planning advice for some of the first pieces of wedding planning – Things To Do After Getting Engaged, Tips on Setting A Wedding Budget, and How To Pick A Wedding Date.
Here are a few pieces of advice from Tammy from each of those Marry Me Tampa Bay features.
Things To Do After Getting Engaged
ABSOLUTELY put this one at the top of your list!
"Do yourself a huge favor and resist the urge to immediately update your relationship status and post photos all over social media. It'll be just as exciting for everyone tomorrow!

Take five minutes, call those closest to you, and tell them first. You'd be surprised how often we hear about hurt feelings of parents, siblings, and close family because they found out about a couple's engagement on social media!"
We talk to many family members, and this is the top of the list for hurt feelings.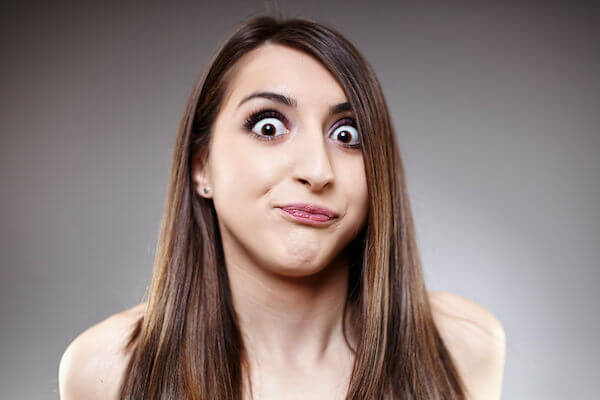 This next tip is something most couples never think about.
"Dating is getting to know each other, but we'd bet that you never talked about the size, style, or budget of hosting a wedding. Once the two of you are on the same page, which may take more than one conversation and a little compromise, have some conversations with your parents about their thoughts.

Then come up with a rough budget, ideas about the date or season for the wedding, and how big of a wedding you might want. This is important to know when you start looking for wedding venues."
Do not pass go, do not collect $200 until you have these conversations. The number of guests you anticipate inviting, what is essential to each of you, and your budget are the fundamentals for planning every wedding.
Tips On Setting A Wedding Budget
"Having conversations about money is never any fun. However, we'd be willing to bet finances surrounding the wedding are something that most parents have given a little thought to, regardless of how much or how little they can contribute, so having that conversation is probably a little easier than you think.

Don't dump all the money into one big pot. People who contribute money to a wedding like to have some input on how their money is spent. By keeping it separated, you can have those discussions without them needing to be too involved in other spending."
If grandma gives you money, telling her that you'll be using that on your wedding gown and accessories helps you gently guide her helpful advice out of other items.
"Media hype in weddings is enormous. Too many of the pretty things you'll see online actually cost more than you might expect and everything grows exponentially.

That one swoon-worthy centerpiece on Pinterest might be okay if you need one, but not if you have twenty tables. Have realistic expectations, don't go into debt; and use those fantastic photos as an inspiration for something that works in your budget."
We're pretty honest with couples regarding how far their money will go. We also talk about what parts of the wedding are most important to each of you so you can budget accordingly.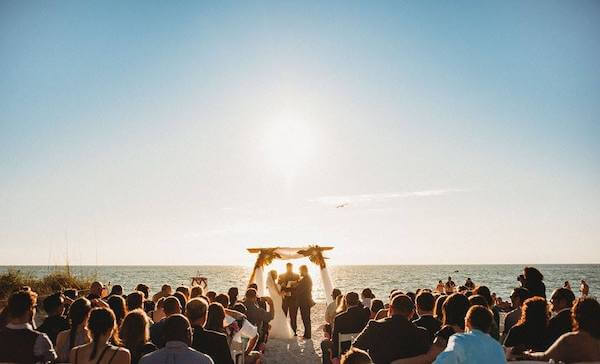 Another area that takes a little discussion is your guest list.
"More wedding guests always means more money, and controlling your guest list is always a struggle. The '+1′ is one of the most significant ways to drive up those costs quickly. We have a colleague who preaches "no ring, no bring." If the friend you are inviting isn't engaged or in a serious relationship, they don't get a +1! It's cold, but the reality is your friend will more than likely spend the whole night with mutual friends, leaving the 'date du jour' alone.

Another excellent barometer for judging who makes the cut on the guest list is to consider if you would take them out for an expensive dinner, any other night of the year, and pick up the tab."
Tips For Choosing A Wedding Date
Prioritizing your wedding, setting a budget, and looking at your guest list all contribute to helping you pick the ideal wedding venue and date that works for you and your families.
"When considering a wedding date, consider the availability of your immediate family and those closest to you. Beyond that, you will always have someone on your list who has a scheduling conflict for one date or another. You'll never please everyone, so don't even try. There will always be one or two people on your guest list who have scheduling conflicts."
We've seen this in action over the last two years with couples postponing weddings, sometimes multiple times!
We all talk about the weather in Florida when looking at wedding dates and wedding venues.
"Make no mistake, summer weddings in Florida are hot, and the weather in terms of thunderstorms can be really unpredictable. You may want to consider an indoor wedding venue with air conditioning and large windows overlooking the beach or water. Sneaking outside for some wedding portraits isn't out of the question, just keep an eye on the local radar!

If your wedding vision is more 'toes in the sand.' you might want to consider a fall or spring wedding date. The waters are typically still warm enough for out-of-town friends to enjoy the beach in their free time. Just try to steer clear of spring break!"
And, whether you are looking at a coastal Florida wedding or anywhere else, considering holidays and how they affect your wedding day is a significant consideration.
"Many couples look at dates that have a special meaning for them. The dates of your first date or engagement are often popular. Be cautious when looking at weddings around the holidays. While a Valentine's Day wedding can sound romantic, keep in mind that the cost of flowers can come at a premium cost and floral designers who also have retail operations can be swamped. The same rule can apply to Mother's Day.

Weddings around Christmas and Thanksgiving can be amazing with lots of people coming home to spend time with family and friends, but that can also mean that many people have other plans that may involve them being out of town. If you don't celebrate Christmas or want a Christmas-themed wedding, consider that many venues install holiday decorations right after Thanksgiving. Many have strict policies against taking them down or can charge a steep fee to remove them and reinstall them."
Hopefully, these planning tips will start some great conversations with your fiancé and family. We look forward to speaking with you and discussing how hiring an experienced professional wedding planner can make planning your wedding smoother!
Planning a wedding?
Whether you are a Tampa Bay Area local or planning a Gulfside destination wedding, we have the creativity and connections to help you have the day of your dreams without all of the stress.
Planning an event?
We LOVE social events as much as we love weddings. From Wedding Showers to Reunions, we've done it all. It's all in the details and we've got you covered.
Planning a trip?
Need a weekend getaway during your wedding planning, time away with your family or help planning your honeymoon? We're happy to help!