Our Special Moments Event Planning team has had the honor of planning Tampa Bay weddings with amazing Jewish families.
We thought it was time to share a little bit of information surrounding Jewish weddings. We know this will be helpful to many families planning their first wedding and for non-Jewish guests who might be attending their first Jewish wedding.
Being Jew-ish
Before anyone gets offended by this comment, read on for two seconds. A well-known wedding photographer, Jewish himself, shared this term with us nearly a decade ago.
Much like the hit ABC tv show Black-ish, which focuses on a black family who feels like they have grown distant from their black roots, this term refers to young Jewish couples who have grown up not knowing much about Jewish tradition. This also seems to multiply if they are the first in their family to get married.
So, if this is you, we've got you covered!
Picking A Wedding Date For a Jewish Wedding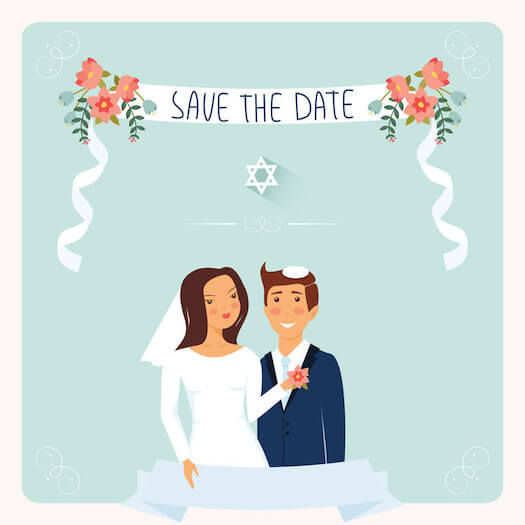 According to traditional Jewish law, weddings are forbidden on the Jewish Sabbath, which lasts from sundown Friday night to nightfall on Saturday night. Even the more liberal Jewish movements don't permit marriages on the Sabbath.
You'll find that most Jewish weddings happen on Saturday night, at the end of the Sabbath, on Sunday afternoon, or any other day of the week.
Additionally, weddings on Jewish holidays are forbidden. Holidays during which weddings are usually forbidden are Rosh Hashanah (two days, typically September or October), Yom Kippur (one day, September or October), and Passover (eight days, March or April).
Timing Is Everything
When you get married, especially in Florida during Daylight Savings Time, the sun typically doesn't set until after 7:30. If your Rabbi sticks to the letter of Jewish law regarding when you can be married, you might be eating dinner as late as 10:30.
So, before booking a wedding date, be sure to know how late the sun sets and what your Rabbi has to say about starting times.
Before You Say 'I DO'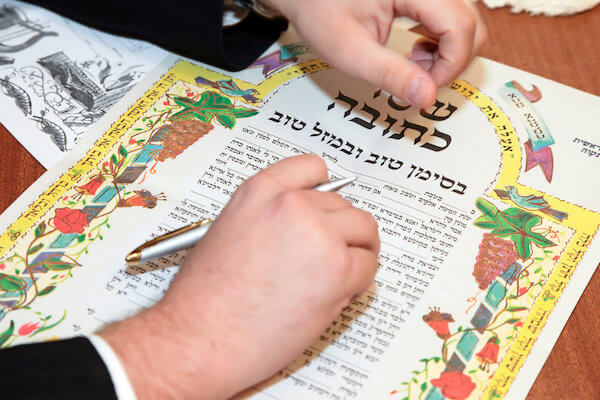 Before you walk down the aisle and say 'I Do,' there is at least one major piece of business to be taken care of at a Jewish wedding.
A Ketubah is a Jewish legal document that is an integral part of most Jewish wedding ceremonies and can be a beautiful piece of artwork to be displayed in the couple's home. Companies like Ketubah.com offer a wide variety of styles and price points.
The signing of a Ketubah is typically done in a private family ceremony. As a wedding guest, you would often not be invited to this part of the wedding. We usually see the couple, the officiant, the couple's witnesses, and immediate family.
According to Jewish Law, witnesses cannot be related to the couple, must be male, and abide by Jewish law. However, we see that in more modern Jewish weddings, anyone can be a witness.
The Tisch and Bedecken
Two other events that often occur before the wedding ceremony would be a Tisch and a Bedecken.
The Tisch is a celebration with food and drink for men, ending with the groom being marched to see his bride for the first time.
The Bedecken is the event after the groom's arrival. The bride, her wedding party, and other women welcome the groom as he first sees his bride-to-be. It's the equivalent of a modern first look.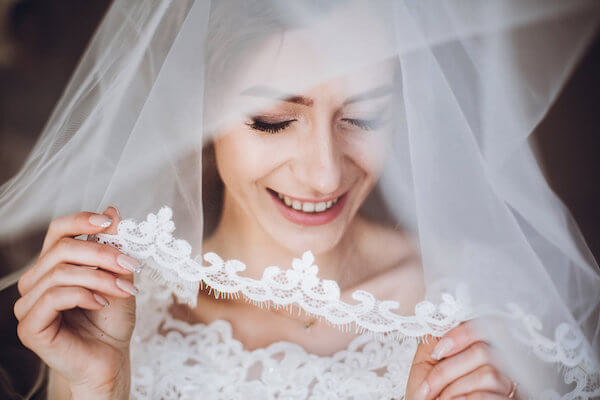 Biblically, the Bedecken relates to when Jacob was tricked by his father-in-law Laban into marrying the older daughter, Leah. As opposed to Rachel, the daughter that Jacob thought he was marrying. Just before the wedding ceremony, the groom has a chance to double-check that this is indeed his bride!
And That's Just the Beginning
Our Special Moments Event Planning team just touched on the tip of planning a Jewish wedding. These are only the portions leading up to the actual wedding ceremony.
From Kipots to the Sheva Brachot and breaking the glass, our team can help you plan a beautiful Tampa Bay Jewish wedding.
Let us know your questions about planning a Jewish wedding! There's so much more to cover.
Planning a wedding?
Whether you are a Tampa Bay Area local or planning a Gulfside destination wedding, we have the creativity and connections to help you have the day of your dreams without all of the stress.
Planning an event?
We LOVE social events as much as we love weddings. From Wedding Showers to Reunions, we've done it all. It's all in the details and we've got you covered.
Planning a trip?
Need a weekend getaway during your wedding planning, time away with your family or help planning your honeymoon? We're happy to help!