Our Special Moments Event Team is ready for the holidays.
Wedding season in the Tampa Bay area is starting to wind down. Intermixed with conference calls and planning sessions our Special Moments Event Planning Team has been out and about.
Last week our team was in Clearwater Beach at the Sandpearl Resort for a Hanukkah wedding with a Welcome Party, an evening wedding ceremony, under a chuppah, on the seventh night of Hanukkah followed by a Farewell Breakfast.
Another portion of the team was across the bay in Tampa at the Davis Island Garden Club for a beautiful outdoor wedding.
Tammy and Shauna spent an evening in downtown Tampa at The Vault for a Wedding Wire networking Event. A fabulous evening for networking and education presented by Alan Berg a man who has been described as "The Leading International Speaker and Expert on the Business of Weddings & Events"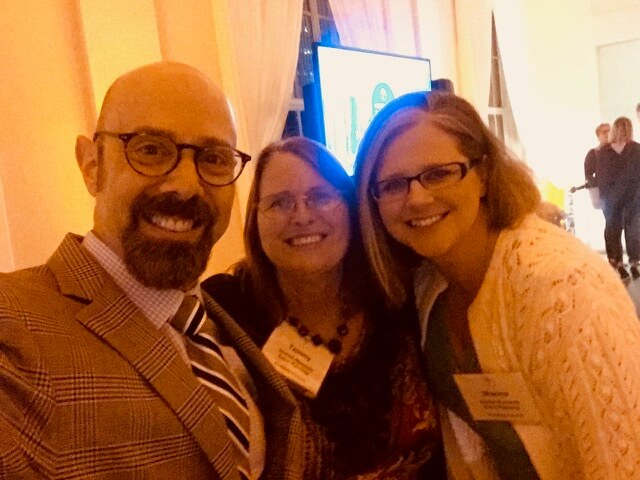 It was a great evening of education as our team prepares for engagement season.
We spent a morning with colleagues at a brunch at Island Way Grill in Clearwater Beach, enjoying some delicious food and learning more about their off-premise catering services.
A Champagne bar with fresh juices, delicious mini quiche with roasted red peppers and smoked Gouda, finger sandwiches and bacon. Not just any bacon, but thick cut, smoky, sticky sweet, black pepper bacon; to say it was addictive might be an understatement.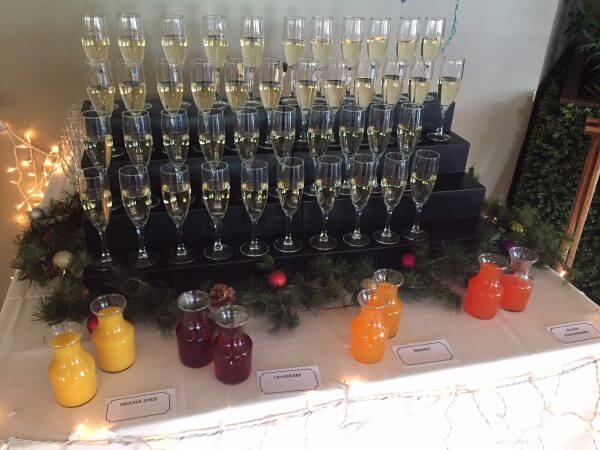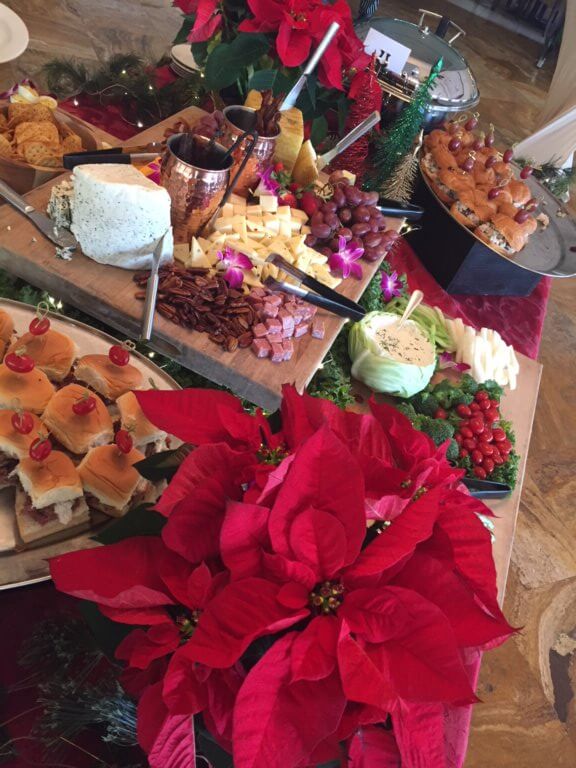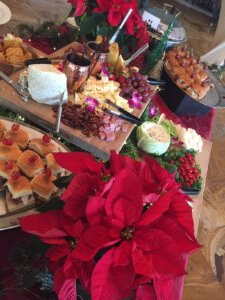 But a wedding planner's life is never all play.
Next, we were off to produce a 600 guests corporate holiday party. Luau themed; with floral leis, tropical décor, and an employee appreciation lunch.
A few new projects, a few more 2018 weddings, shrinking in a little time with family over the next few weeks and our Special Moments Event Planning team will be up and running head-on into engagement season.
Education, networking to build awesome relationships for our clients, and a little time to play is what makes our team of Dream Makers an award-winning wedding planning team.
We look forward to what the future holds and helping you with your upcoming wedding or event.
Planning a wedding?
Whether you are a Tampa Bay Area local or planning a Gulfside destination wedding, we have the creativity and connections to help you have the day of your dreams without all of the stress.
Planning an event?
We LOVE social events as much as we love weddings. From Wedding Showers to Reunions, we've done it all. It's all in the details and we've got you covered.
Planning a trip?
Need a weekend getaway during your wedding planning, time away with your family or help planning your honeymoon? We're happy to help!