Have You Heard About Basic Invite?
Every once in a while, our Special Moments Event Planning team finds a product or service that we can't wait to share with our couple and followers.
Recently, we were introduced to an incredible Utah-based invitation company called Basic Invite. They are a family-owned business creating stationery for over fifteen years. And we love what we've seen!
Almost Unlimited Colors
Basic Invite is one of the few websites that allows customers almost unlimited color options with instant previews online. Once you select a design, you can change the color of each element on the card. With over 180 colors to choose from, the invite is sure to be exactly what you want it. This is what sets them apart from almost any other online stationery company.
Custom Samples
Basic Invite is one of the few websites that allows you to order a printed sample of your actual invitation before you place your final order. You can see the paper quality and how it will print and make sure the card is perfect.
The invitations we've seen are super cute!
Amazing Envelope Colors
Basic Invite has over 40 different envelope colors to choose from. With so many options, you can make your envelope match the invitation. All the envelopes are Peel and Seal so that they can be closed quickly and securely.
Address Capturing Service
Basic Invite also offers an address-capturing service that allows you to share a link on Facebook, Twitter, Instagram, or any other social media to request your friends and family's addresses. 
The addresses are stored in your account and can be selected during the design process. Basic Invite offers recipient address printing at no cost on all card orders.
Fabulous Foils
Basic Invite offers foil cards in gold, silver, and rose gold. You can choose flat or raised foil on all of Basic Invite's foil designs.
From everything we've seen, Basic Invite is anything but basic! The designs are super cute, and the platform is very user-friendly, allowing you to really personalize your invitations. Their follow-up with us has been pretty amazing. 
Not only do they offer wedding invitations, but their design options include stationery for other wedding-related events and other social occasions!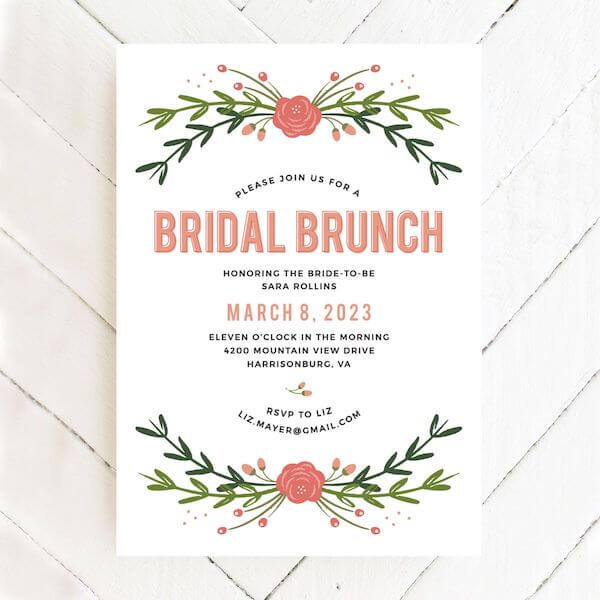 Our Special Moments Event Planning team is excited to see everything Basic Invite has to offer our clients, and right now, Basic Invite is offering 15% off with coupon code: 15FF51
Their Basic Invite website showcases a lot of their incredible work. But remember to follow them on their Facebook, Instagram, and Pinterest to see more of their creations.
save the date cards for a wedding
Planning a wedding?
Whether you are a Tampa Bay Area local or planning a Gulfside destination wedding, we have the creativity and connections to help you have the day of your dreams without all of the stress.
Planning an event?
We LOVE social events as much as we love weddings. From Wedding Showers to Reunions, we've done it all. It's all in the details and we've got you covered.
Planning a trip?
Need a weekend getaway during your wedding planning, time away with your family or help planning your honeymoon? We're happy to help!