Christmas came early this year for our Special Moments Event Planning team!
Our Lead Dream Maker, Tammy Waterman, had the opportunity to unwrap a very special holiday gift this week. Our Special Moments Event Planning Team received The Knot Best of Weddings 2019 Pick!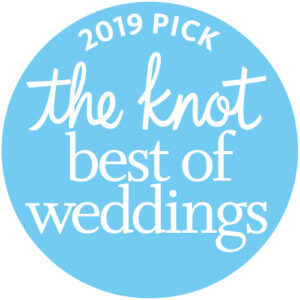 We are thrilled to be receiving The Knot Best of Weddings 2019 wedding planners pick.  This award is given to less than 3% of the wedding professionals in the country.
The Knot Best of Weddings is an annual award that recognizes the top wedding vendors across the country. This prestigious honor distinguishes vendors who are trusted, dependable, and fun to work with. They have dazzled and delighted their couples, and it shows.
To be considered for one of these awards, a wedding professional must receive a minimum of ten online reviews on The Knot from real couples, their families, and wedding guests within the year.
From there THE Knot has a rigorous review process to sort out the top wedding professionals in each wedding market.
Our Special Moments Event Planning Team works hard to earn the trust of our couples and to give them a wedding day that truly reflects their personalities.
This means introducing them to fellow wedding vendors who will provide them with great products and services, keeping them on budget, providing etiquette and design advice and quite often keeping them on track with planning.
We want to thank all of the wedding vendors we have worked with this past year for making us look so great.
And a special Thank You to all of the fantastic Special Moments Event Planning couples who took the time to write us online reviews. We know that life goes on after your wedding and we appreciate the love you have shown us.
We are so excited for this early Christmas present!
Planning a wedding?
Whether you are a Tampa Bay Area local or planning a Gulfside destination wedding, we have the creativity and connections to help you have the day of your dreams without all of the stress.
Planning an event?
We LOVE social events as much as we love weddings. From Wedding Showers to Reunions, we've done it all. It's all in the details and we've got you covered.
Planning a trip?
Need a weekend getaway during your wedding planning, time away with your family or help planning your honeymoon? We're happy to help!