Catering To Your Wedding Guests
Our Special Moments Event Planning team knows that figuring out the catering portion of your wedding can be both confusing and frustrating for many couples.
There are many things to consider  – from costs to style of service to picking a menu that'll make everyone happy can push couple's over the edge.
So, we're going to tackle a few areas and deconstruct wedding catering to make wedding planning a little easier.
Basic Wedding Planning Math
The average couple spends somewhere between 48% and 52% of their wedding budget on Food and Beverage for their wedding reception. The higher side of the scale is typically couples who are foodies or into craft beer or craft cocktails.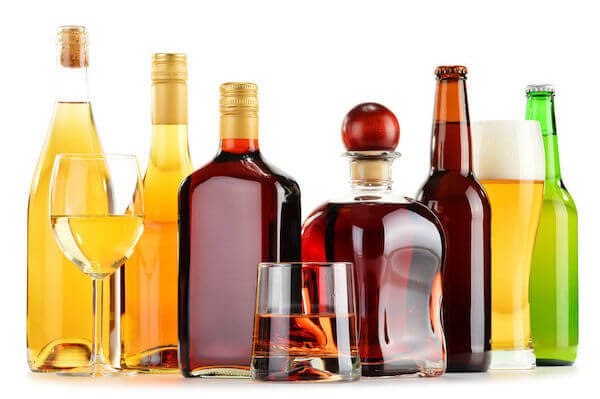 Basically, whatever your caterer quotes you for food and beverage – double it, and that is approximately your total wedding budget. Keep in mind that's a reasonable estimate – you can still blow that budget by making too many big splurges on that other 50%.
Now, let's reverse that math problem. Take your total wedding budget, and let's take a look at how realistic it is. Take your estimated wedding budget and cut it in half – that's your catering budget.
Now divide that number by the number of people you want on your guest list. We say want because this math problem will tell you whether your guest list is realistic. Working with round numbers – if your catering budget is $10,000 and you have 200 wedding guests, you have $50.00 per person for food and drinks. However, if you reduce your guest list to 100, that number goes up to $100 per person.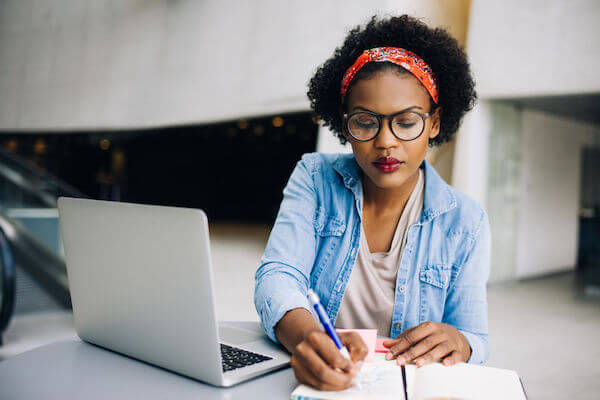 Picking Your
Wedding Reception Menu
When picking your reception menu, we've seen too many couples base everything on the "it's my wedding day" theory. We get it, but picking food for 200 people takes a little finesse.
Our tip for creating the perfect reception menu is to work backward.
The Big Show – Pick Your Entree First
Start with your entrée selections. Look at two to three entrée selections that a majority of your wedding guests will enjoy.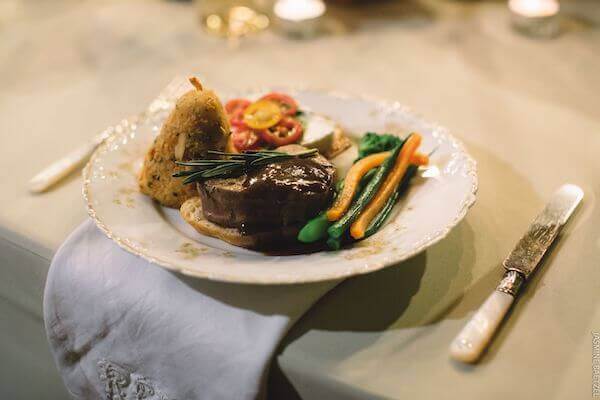 Obviously, this number varies depending on the venue, caterer, and the package you select. In most cases, you'll have the opportunity to choose a meat, poultry, or fish and a vegetarian option.
Pick items that a majority of your guest will enjoy. You know your family and friends, the menu selection will vary based on your guests' background – for some, pork might not be a great option, and for others, lamb could be a perfect choice.
Building Your Wedding Reception Menu Backward
Now that you've picked the top entrée selections, you want to pick them apart a bit. If the chicken is stuffed with goat's cheese, you might want to steer clear of choosing a salad with goat's cheese too.
Once you've nailed down the entrée and salad choice, you can move on and pick your hors d' oeuvre choices for cocktail hour.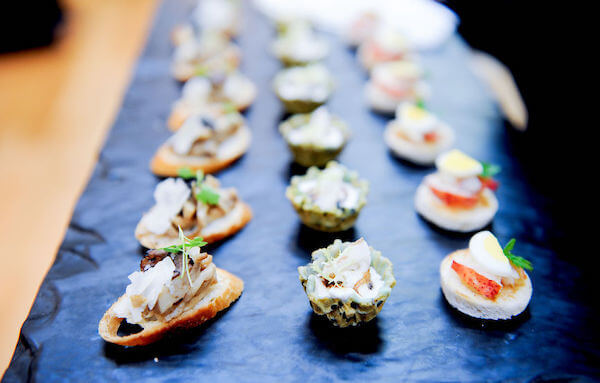 It's time to have a little fun and personalize your menu. We love escargot, but we probably wouldn't recommend that a client serve it as a plated first course. However, single bite escargot in puff pastry might be a fun addition to your cocktail hour. Because if Aunt Jane doesn't like escargot, there's another hors d' oeuvre coming by in a few minutes.
Mix it up. If your beef entrée has mushroom gravy, maybe stay way mushrooms as an hors d' oeuvre. Feature some of your favorite foods or regional specialties. It's also time to make sure to include some vegan or vegetarian foods.
Oh, About Those Special Diets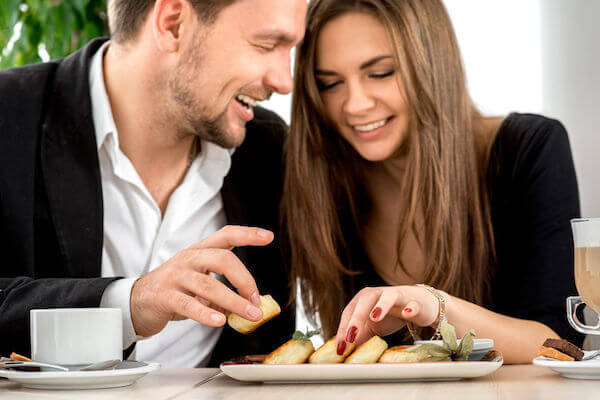 We completely understand that there will be people at your wedding with particular dietary concerns. Some of those people might be you or someone very close to you.
Our team has worked to build an entire menu, ensuring that it was completely tree nut-free to ensure one of our grooms' safety. However, aside from life-threatening situations, you probably don't need to build the whole menu around a few people.
As a general rule, a caterer will, with advance notice, provide a few special meals that can range from vegan to gluten-free. Even Kosher and Halal meals have easier than ever to provide for guests with dietary restrictions.
Our Special Moments Event Planning team has a lot of experience working with couples on budgeting and walking couples through the process of picking the right caterer and selecting a menu for their wedding day.
We'd love to help you navigate the ins and outs of your wedding reception to ensure you have a fantastic Tampa Bay wedding.
Planning a wedding?
Whether you are a Tampa Bay Area local or planning a Gulfside destination wedding, we have the creativity and connections to help you have the day of your dreams without all of the stress.
Planning an event?
We LOVE social events as much as we love weddings. From Wedding Showers to Reunions, we've done it all. It's all in the details and we've got you covered.
Planning a trip?
Need a weekend getaway during your wedding planning, time away with your family or help planning your honeymoon? We're happy to help!