Can You Breathe In That Gown?
Few things are more frustrating than watching a bride tug on her gown for the entire day; you want to be comfortable on your wedding day and this is not how it should be.
Wedding gowns are one detail of the wedding that a bride has probably thought about her whole life. From the time they were little girls many brides pictured themselves in that fairytale wedding gown.
Here are a few things to keep in mind when you are shopping for your gown and getting alterations.
Picking the right bridal salon is HUGE for getting the right gown. Unfortunately, with some of the Off the Rack offerings, one size fits most is not going to work for some.
An experienced bridal salon that has a team who will spend time with you and make recommendations is a huge plus. They will take measurements to ensure the best possible fit for you.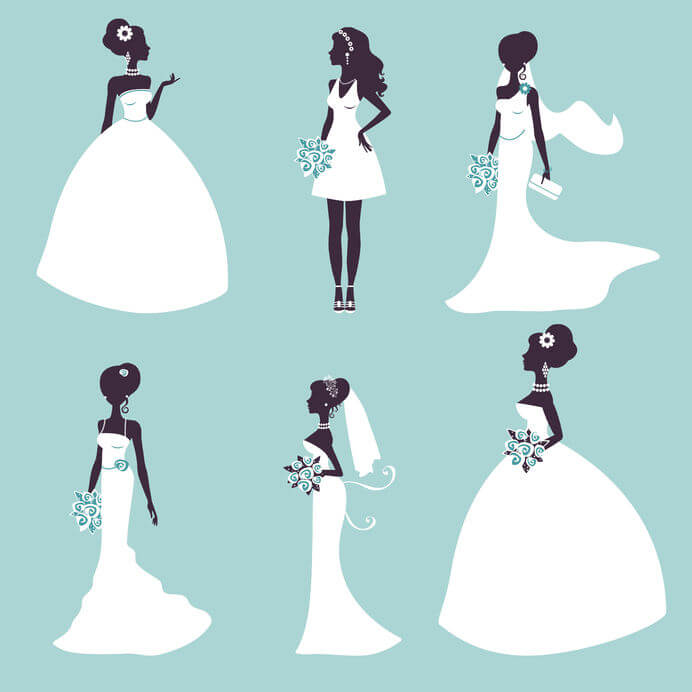 However, there are a few very important pieces to remember before going in for a measurement and placing the order for that special wedding gown.
Undergarments, never underestimate the importance of having picked these out before buying your gown. The thickness of the material, boning, and underwires can drastically change the way your gown will fit.
The second piece will be your shoes! This not only affects the length of the gown but also how you will walk and stand in that gown. Something way out of your comfort zone is not fun by the end of your wedding day and may cause you to slouch, or lean all day.
Once you have selected the right gown and have placed the order, DO NOT obsess! Too many brides spend the next five to six months obsessing over how they will look in their gown.
It is OK to continue eating healthy, walking or working out. But pushing to lose excessive amounts of weight or 'tighten up' everything is not only emotionally draining and frustrating but may cause you to gain weight.
Once your gown comes in and you go for a fitting, there are some things to remember too. Obviously, you want to take the same shoes and undergarments you wore at the fitting so you have the same fit.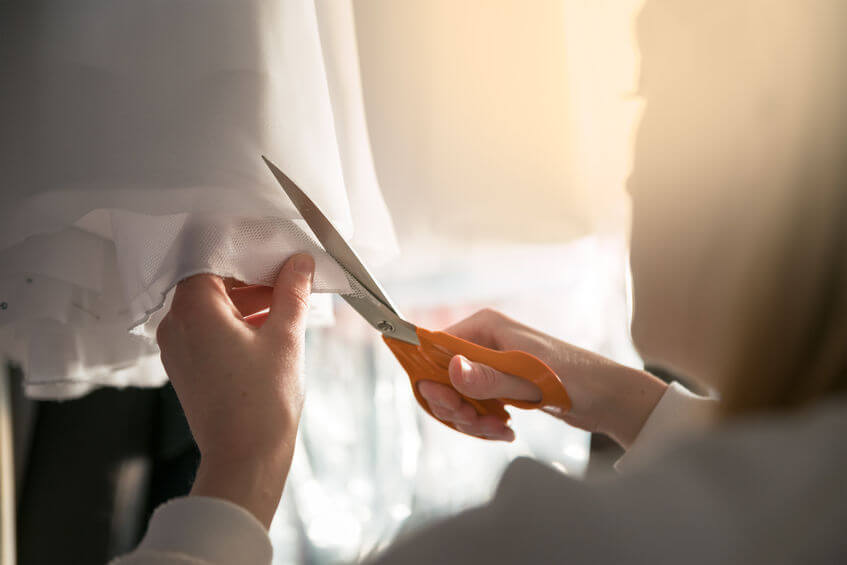 You want to make sure that the gown just kisses the floor all the way around. Too short and your shoes will show and too long and you will be tripping or worried about tripping all night.
Once the gown is fitted and if there is a bustle, you want them to bustle the gown and SIT DOWN!  With many ceremonies, like a Catholic Mass, you may be sitting for a long period; and it would be nice to be able to sit at your wedding reception. Make sure they have gathered the bustle low enough that it is not directly under your behind and that you can sit on a chair.
The other piece of this sitting test is the "girls". When a bride sits down while wearing a strapless gown, the front of the gown can gap out. Imagine sitting at your sweetheart table, greeting guests and having everyone looking straight down your gown.
It is important that when the gown is bustled it is far enough up off the floor that when you step backward you are not stepping on it. Yes, you will probably step backward during your first dance.
Following these simple tips can help you have a gown that fits you well so you can enjoy your wedding day.
Planning a wedding?
Whether you are a Tampa Bay Area local or planning a Gulfside destination wedding, we have the creativity and connections to help you have the day of your dreams without all of the stress.
Planning an event?
We LOVE social events as much as we love weddings. From Wedding Showers to Reunions, we've done it all. It's all in the details and we've got you covered.
Planning a trip?
Need a weekend getaway during your wedding planning, time away with your family or help planning your honeymoon? We're happy to help!