Are You Tossing Your Bouquet?
Our Special Moments Events Planning team never quite knows what to say to couples regarding tossing a bridal bouquet. It's one of those very grey areas that can be very personal because it's a longstanding wedding tradition.
Where did tossing the bouquet originate?
Wedding history says that tossing the bouquet became popular in the mid-1800s, but it may have dated back way before that.
The tradition as we know it is that all of the single ladies at the wedding gather together to catch the bride's bouquet and that whoever catches the bouquet will be the next to marry.
But, the origin of this fun-filled activity is not nearly as pretty.
GO AWAY!!!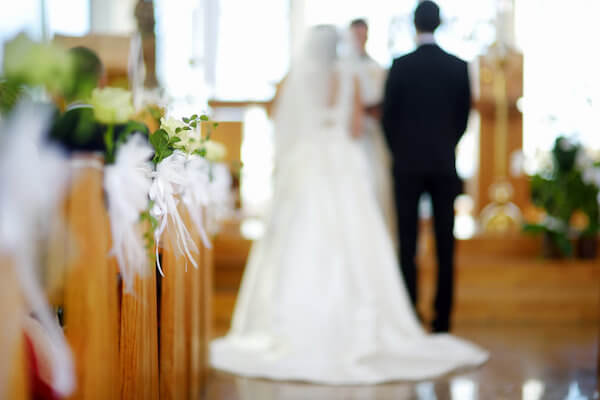 It was good luck to touch the bride immediately after the wedding ceremony.
However, in a rush to touch the bride, excited wedding guests often created a riot where guests would often tear parts of her dress or pull at her bouquet.
Brides tossed their bouquets into the crowd to get overly eager guests away, sending people scrambling after the flowers and leaving her alone!
Tradition!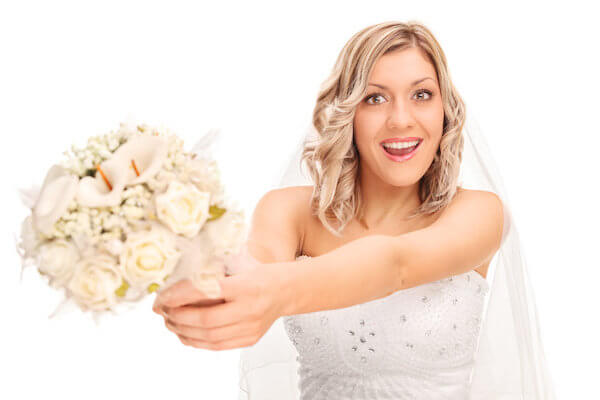 Eventually, the tradition changed where the bride would toss her bouquet or a smaller replica to the single ladies, and it became part of the wedding reception.
Quite often, this activity will happen right after the cake cutting as one of the last activities of the evening. It is usually followed by the tradition of the groom removing the bride's garter and tossing it to all the single men – but that's a story for another blog post!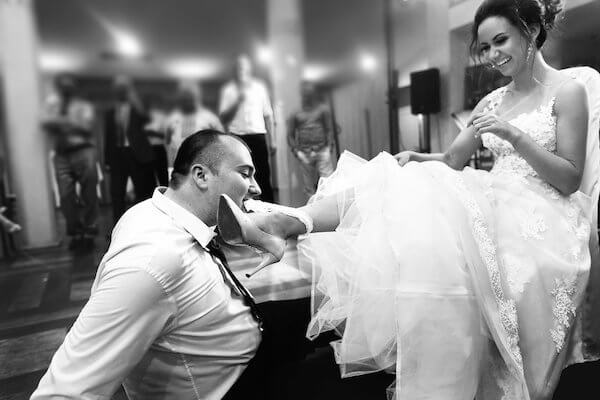 Ever Changing Tradition
It seems this tradition is ever-evolving. We see more and more brides who choose not to toss their bouquet- and the reasons vary.
One important thing to remember is never to force single women to participate. They may have their reasons for not wanting to join the crowd. Some may have recently endured a bad breakup, others might have suffered the loss of a partner. And there may be those who don't want to join the scramble that ensues to get to the bouquet.
More couples choose to do an anniversary dance and present the bouquet to the longest-married couple. Especially if they know, it's their grandparents or a treasured family friend.
Plenty of Fish in the Sea!
Or, you might decide to do something like one of our Special Moments Event Planning brides. She had a little fun and tossed a Filet of Fish Sandwich! It's her favorite fast food and a joke between her and her best friend.
Are you planning on tossing your bouquet at your wedding?
Planning a wedding?
Whether you are a Tampa Bay Area local or planning a Gulfside destination wedding, we have the creativity and connections to help you have the day of your dreams without all of the stress.
Planning an event?
We LOVE social events as much as we love weddings. From Wedding Showers to Reunions, we've done it all. It's all in the details and we've got you covered.
Planning a trip?
Need a weekend getaway during your wedding planning, time away with your family or help planning your honeymoon? We're happy to help!