It's The Most Wonderful Time Of The Year!
It's ENGAGEMENT SEASON!
Yup! Almost 40% of all engagement proposals in the US happen in the two-and-a-half months between Thanksgiving and Valentine's Day. The largest number typically occur on Christmas Eve, followed closely by New Year's Eve.
We'd guess that if you are reading this blog, you may have an indication that a ring is in your future. So, today, we tackle a few tell-tale signs that a proposal might be coming soon and some things to keep in mind.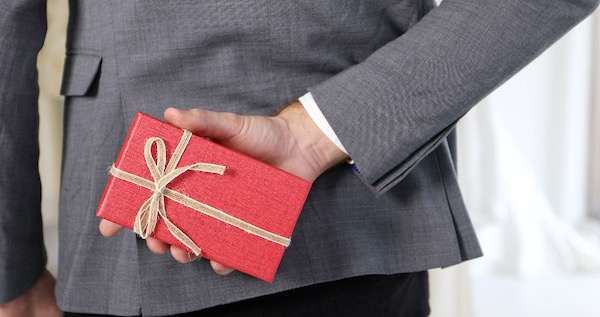 My Favorite Ring Is Missing!
Has your significant other suddenly started commenting on random celebrity weddings? Or are they talking to your parents, siblings, or best friend more frequently?
Do they suddenly have a ´friend´ who just proposed or planning to propose? Are they asking your opinion about what their new friend is doing?
Has your favorite ring suddenly disappeared from your jewelry box? It's an excellent way to get your ring size right.
Ya, these are all good signs that a proposal MIGHT be coming.
Invest In Waterproof Mascara!
Waterproof mascara might be the best invention EVER! 
Investing in good quality waterproof mascara is our first wedding proposal tip. Trust us! Farther down the road, with engagement parties, asking your best to be your MOH, and absolutely on your wedding day; you'll want to have a go-to brand.
Nailed It!
The second Must-Do if you think a wedding proposal is in your future is to schedule manicures! Yes, that's manicures – PLURAL!
The holiday season can get overwhelming with work, parties, and shopping, and you want to make sure your nails and hands are on point. Schedule time in your soon-to-be busy schedule to ensure you get your nails done regularly.
Whether the proposal comes tomorrow or not until Valentine's Day, you want to be ready for those first ring photos or show it off when all your family and friends start asking to see the ring.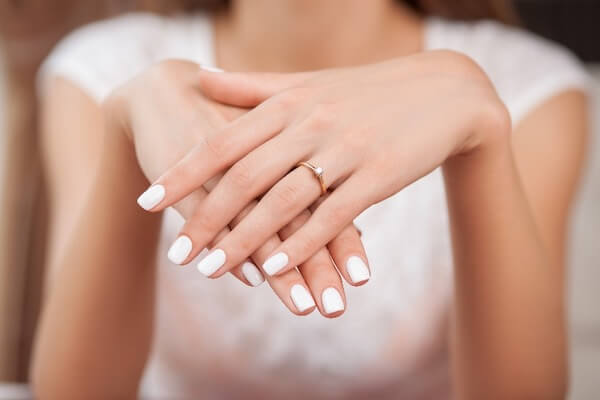 Dress For Success!
It's the holiday season, and you'll have many reasons to dress up. So, go into the back of your closet and pull out those favorite party dresses!
You want to have several go-to dresses ready, just in case. You may need to run to the dry cleaners to make sure you've got something to grab and go in case you're suddenly going somewhere 'nice for dinner. Or, heaven forbid, you might need to go shopping.
Move your holiday selections to the front of your closet so they are ready to go, or if your significant other picks out something for a surprise night out.
Practice Makes Perfect
The moment the question is popped, your brain may turn to mush. Reasonable, intelligent people suddenly can't say YES, much less make a complete sentence. 
BTW, YES is always an excellent place to start. But, as things settle down, you may want to take a moment and share a loving response about how much they mean to you. So you might want to think through what you'd like to say.
Don't Snoop
It's hard not to snoop when you think an engagement proposal might be coming – but TRY! Don't suddenly decide to rearrange drawers in the bedroom or clean out the top shelf of the closet. 
Seriously, just leave it alone! And, when the marriage proposal comes, be surprised.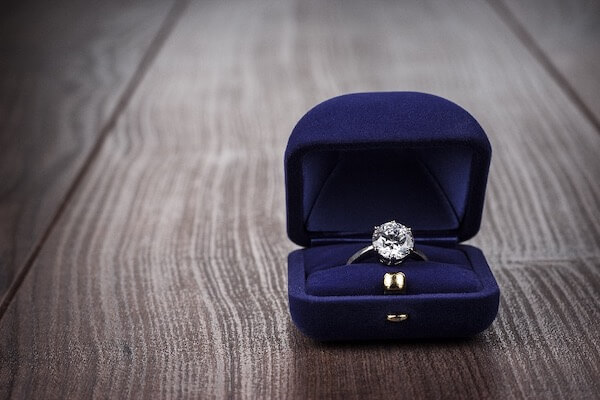 Lastly, after taking a selfie, resist posting it on your social media or updating your relationship status until you have shared the good news with your parents and close friends!
Enjoy all the emotions, take in the moment and take time to soak it all in! Our Special Moments Event Planning team will be here to help you plan your wedding when things quiet down! 
Planning a wedding?
Whether you are a Tampa Bay Area local or planning a Gulfside destination wedding, we have the creativity and connections to help you have the day of your dreams without all of the stress.
Planning an event?
We LOVE social events as much as we love weddings. From Wedding Showers to Reunions, we've done it all. It's all in the details and we've got you covered.
Planning a trip?
Need a weekend getaway during your wedding planning, time away with your family or help planning your honeymoon? We're happy to help!