A Very Important Date at the Florida Botanical Gardens!
Sorry, our Special Moments Event Planning team is never late for very important dates, and neither were Jennifer and Justice.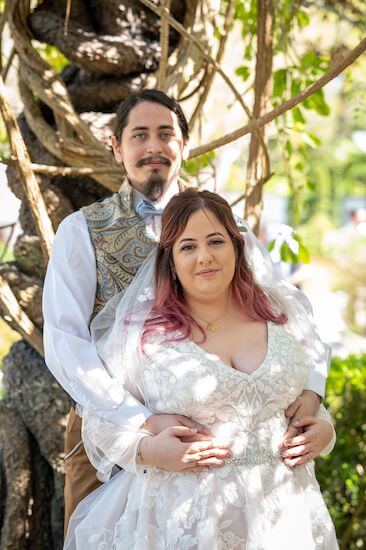 This sweet, fun-loving, quirky couple had the most amazing wedding at the Florida Botanical Gardens. Every detail was uniquely 'them,' and all of their family and friends dressed the part and came along for the ride.
There is no better way to introduce you to this amazing couple than to share their wedding video.
This Way >>>>
Custom signage at the Florida Botanical Gardens directed wedding guests to the ceremony location.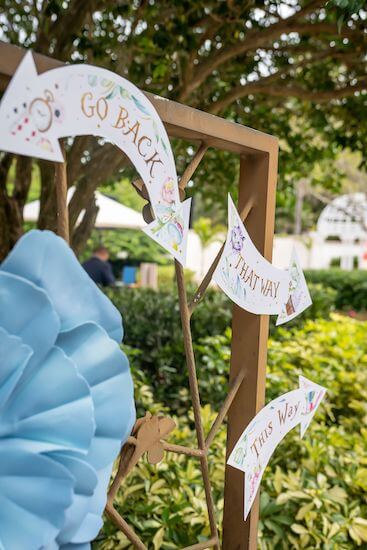 The courtyard was set with white garden chairs, and those along the aisle were draped with peach colors ruffled sashes.  The wedding gazebo was decorated with several dozen handcrafted flowers, and the aisle way market with the cutest decorations.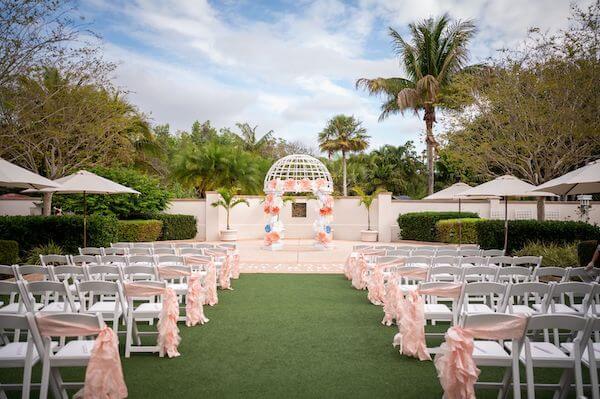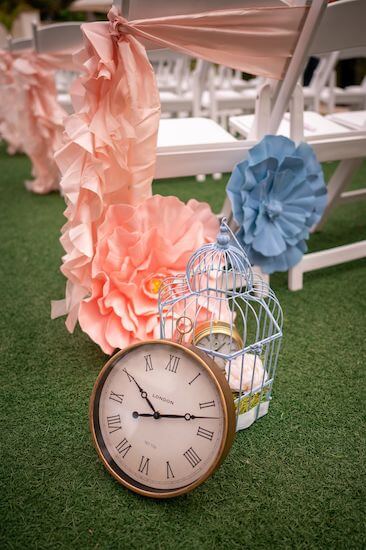 It's Time!
With family and friends gathered in the garden and the groom in place, the bride made her entrance.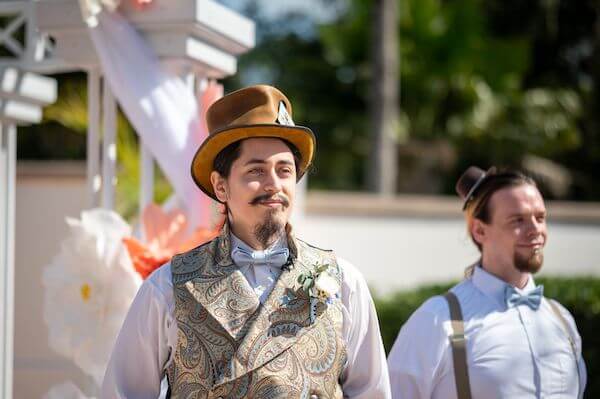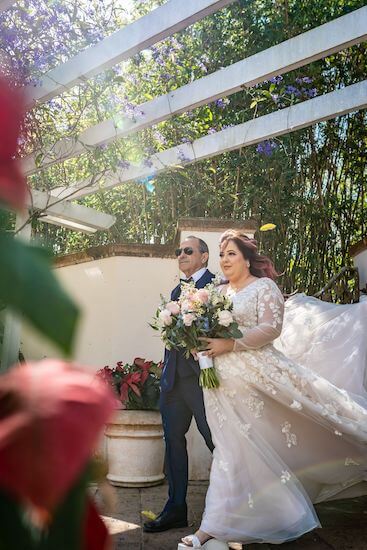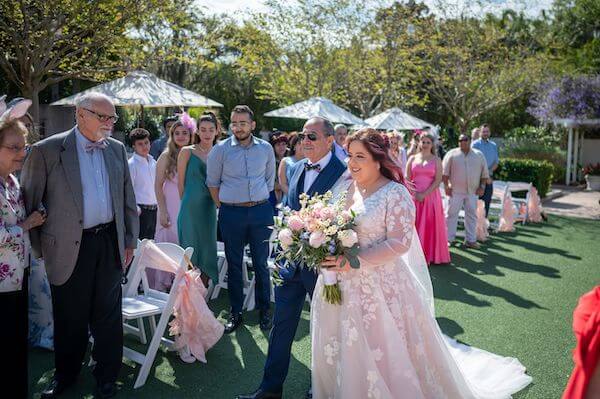 The couple exchanged very personal and unique wedding vows. [If you skipped the video, you should really go back and watch it!]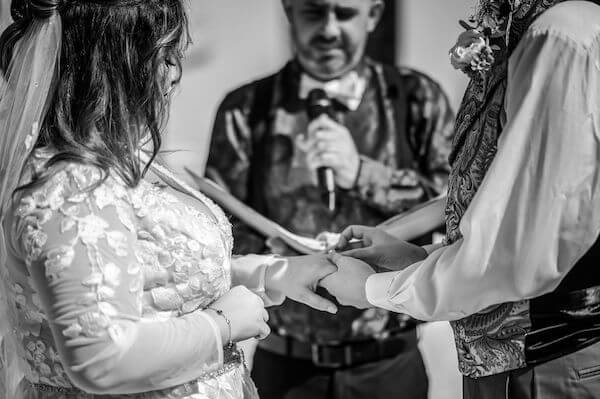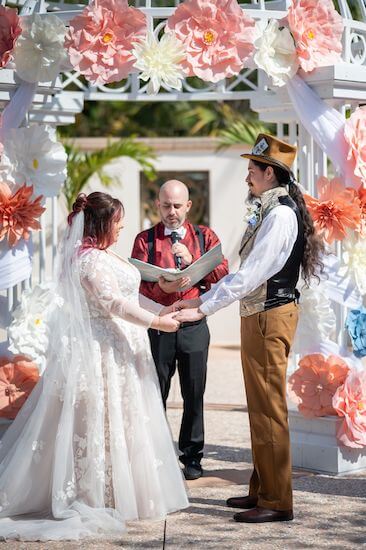 The newlyweds headed off for some wedding portraits, and guests enjoyed cocktails and light bites while the gardens were transformed for the reception.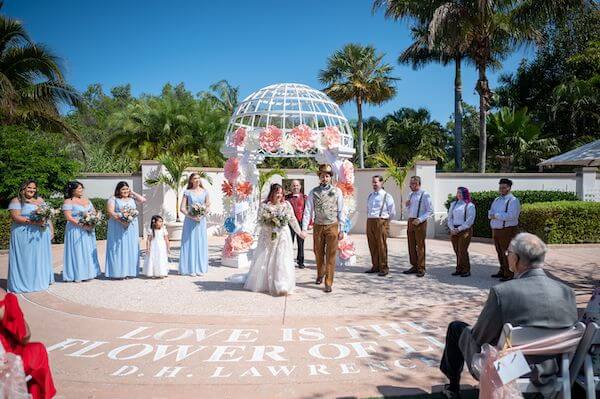 Wonderland in the Florida Botanical Gardens!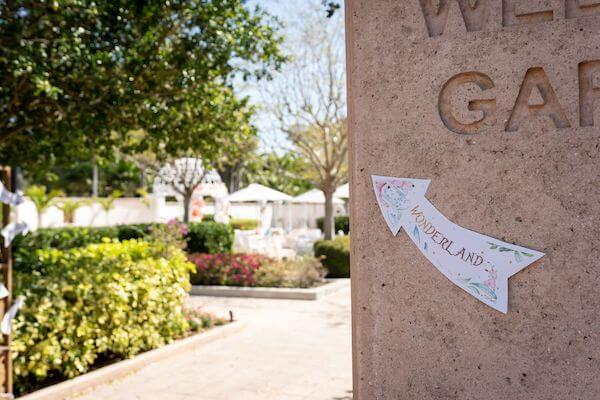 Wedding guests would be directed to their table with one of the cutest seating charts our Special Moments Event Planning team has ever created.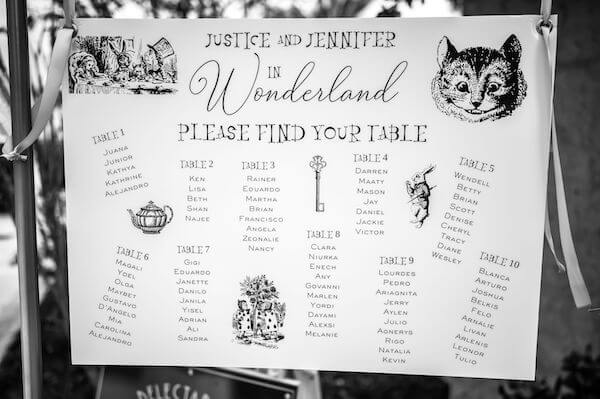 The garden was dotted with beautifully decorated tables and giant umbrellas—all reminiscent of Wonderland. Every detail brought a smile to wedding guests' faces, from teacups to rabbits, playing cards to books, and sweet treats.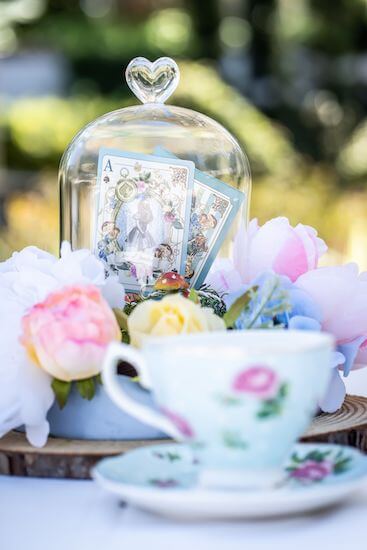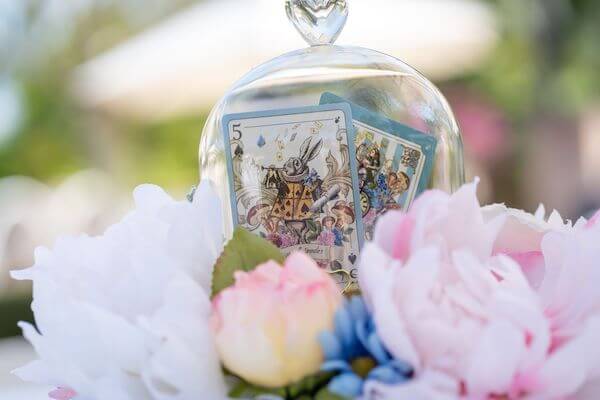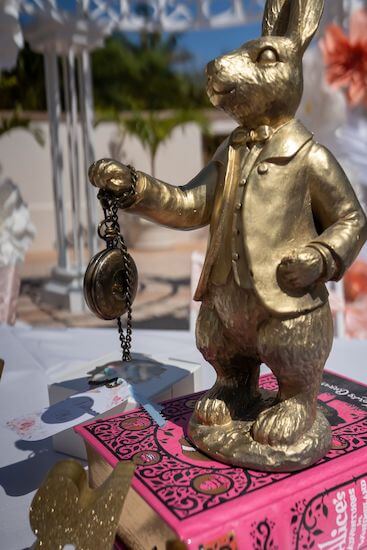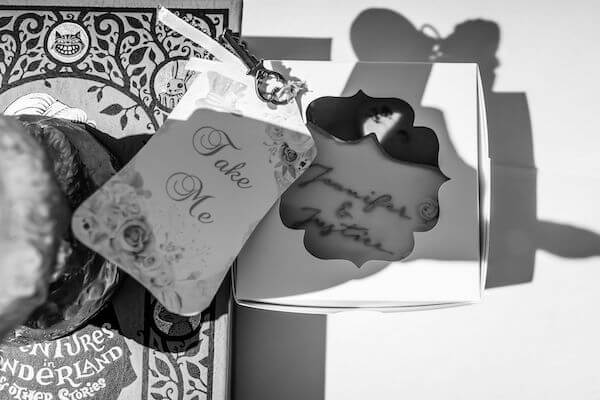 Soon guests would enjoy a delicious brunch buffet with a carving station.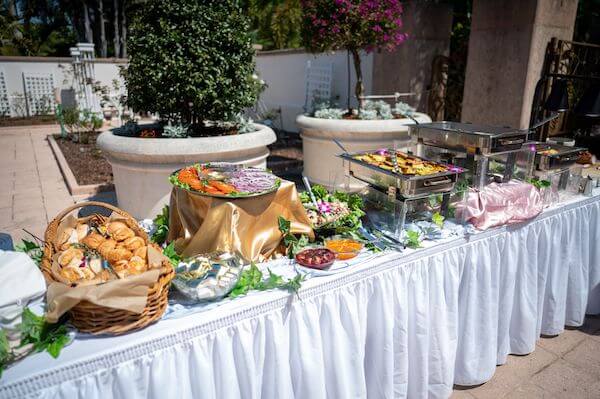 First, We Dance!
But first, our bride and groom made their grand entrance and took to the dance floor for their first dance as husband and wife.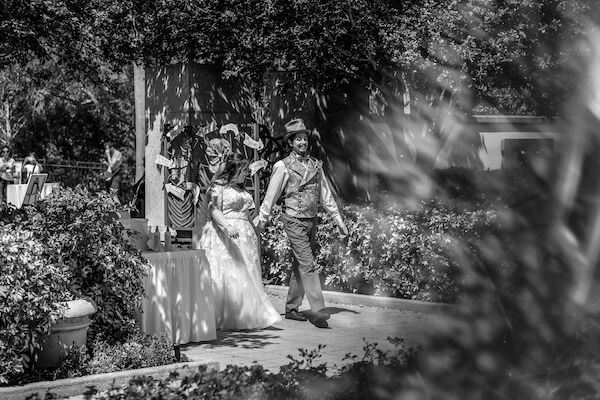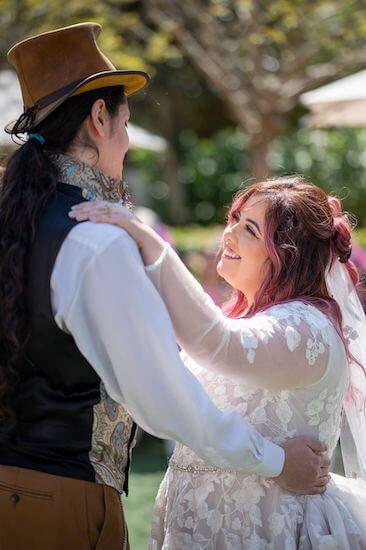 The afternoon continued with parent dances, fantastic food, toasts, and sweet treats before guests took to the dance floor.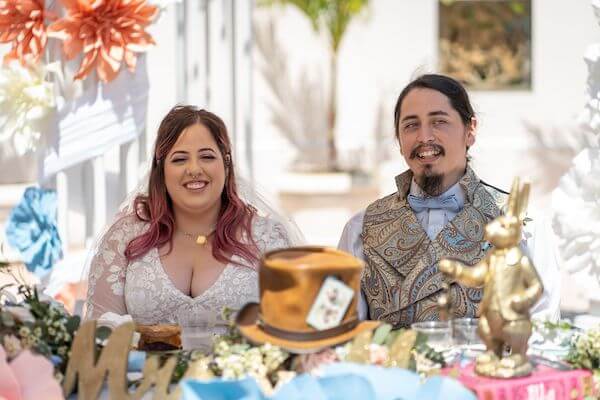 The afternoon came to a close with guests showering the newlyweds with bubbles! A fun ending to a fun and memorable wedding day!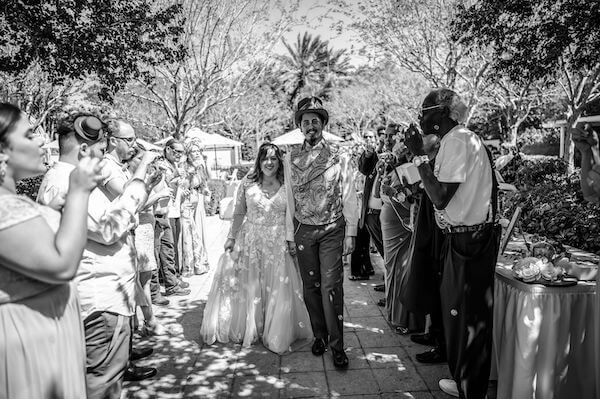 Congratulations, Jennifer and Justice! Our Special Moments Event Planning team will always remember your very important date!
The Wedding Team
Wedding Planning: Special Moments Event Planning 
Largo Wedding Venue: Florida Botanical Gardens
Photography and Video: A Stewart Photo & Video 
Catering: Delectables Fine Catering
Rentals: Gabro Event Services
DJ: Luxury Events Entertainment 
Flowers: Rose Garden Florist
Planning a wedding?
Whether you are a Tampa Bay Area local or planning a Gulfside destination wedding, we have the creativity and connections to help you have the day of your dreams without all of the stress.
Planning an event?
We LOVE social events as much as we love weddings. From Wedding Showers to Reunions, we've done it all. It's all in the details and we've got you covered.
Planning a trip?
Need a weekend getaway during your wedding planning, time away with your family or help planning your honeymoon? We're happy to help!